Many of us start a new year with a list of items or disciplines that we want to improve or initiate. Especially if we have faced years of struggle or defeat in particular areas of our life.
As Christians, we have been set apart to be holy for the Lord. He provides all of the tools for success. However, growth in personal holiness is largely determined by our commitment to self-discipline.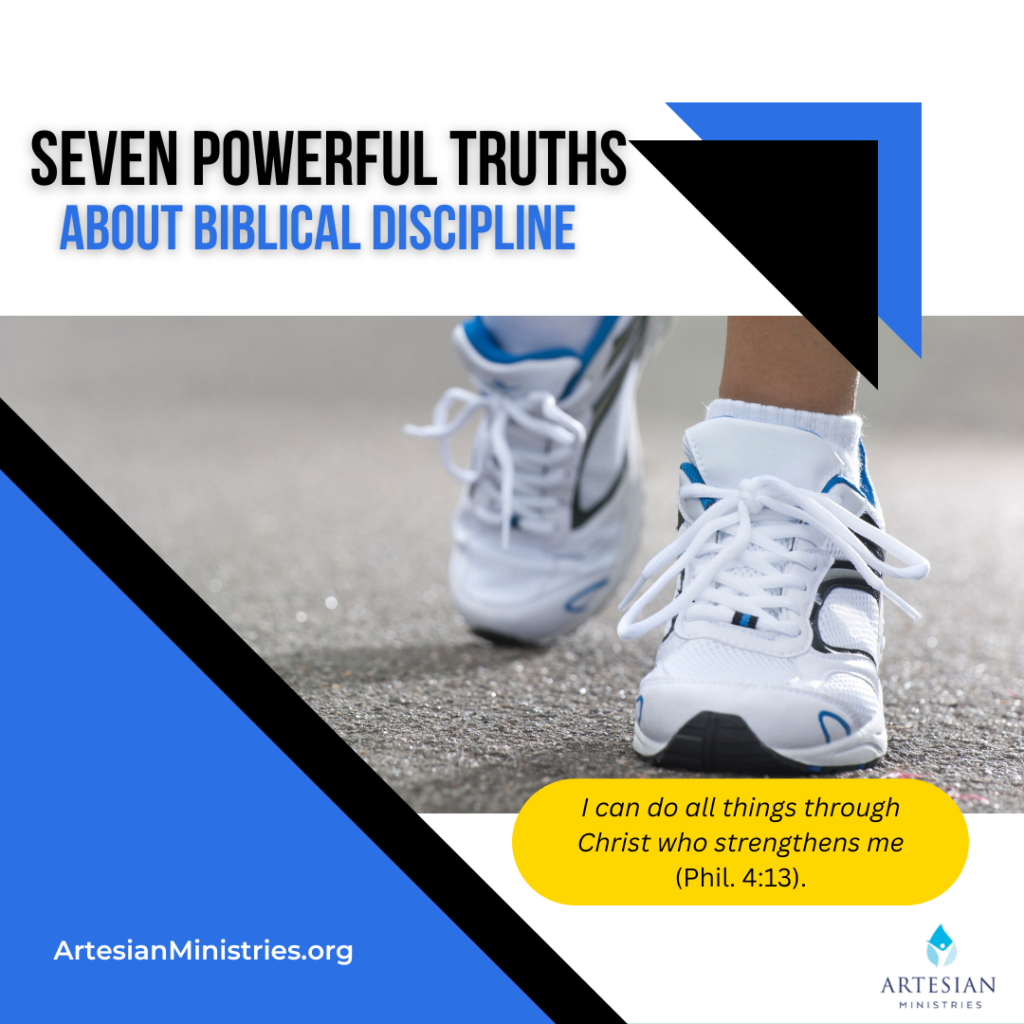 Some Christians view self-discipline as leaving God out of the equation. Nothing could be further from the truth. In fact, nothing could be more harmful. We cannot advance in grace without godly, foundational discipline.
Before other disciplines can be successfully administered, whether in our health, finances, relationships, or spiritual walk, self-discipline must come first.
What Does the Bible say about Self-Discipline?
Self-discipline is usually not a popular subject except in two scenarios: (1) a new year rolls over and we make resolutions to change or improve, or (2) we have succumbed to destructive sin that has resulted in harm to ourselves or others. However, self discipline is a good work that results in greater knowledge of God and His plan for our lives.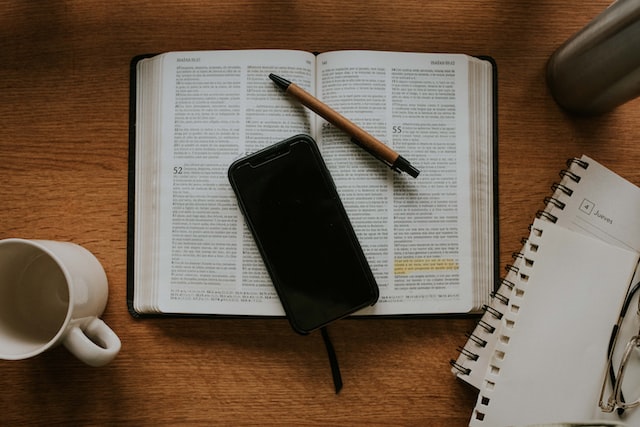 In our culture, and even among many Christians, reminders of self-discipline are resisted. Some go so far as to call it legalism or trampling our Christian liberty.
God's Word is clear about the importance of personal discipline. Those who label such instruction of the Lord as restrictions to their freedom in Christ are choosing to put on a spiritual straightjacket instead of the armor of God.
Here are seven powerful truths that we need to understand about biblical discipline:
(1) What Is Self-Discipline?
The Greek word translated as "discipline" (enkrateia) comes from the root krat, which denotes power or lordship. Self-discipline means exercising power over one's self. It is the ability to keep our inner desires, thoughts, actions, and words under control. Every believer is instructed to exercise this self-control over his or her own life (Gal. 5:23).
This power that we need comes from the Holy Spirit in us. The light of the Lord in every believer gives us all the power needed over darkness to master any type of discipline.
The next generation desperately needs to see living examples of how to embrace and flourish while following the discipline of the Lord. We can display vital, unspoken words of encouragement written on the canvas of a believer's life who is wholly submitted to the Father's instruction.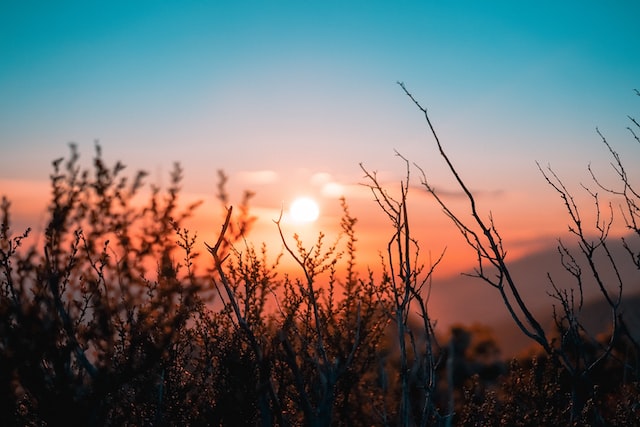 (2) What Self-Discipline Is Not
To best understand what self-discipline is, we need to grasp what it is not. The opposite of self-discipline is self-indulgence. We have all been there in one form or another. But the Word of God is clear: a self-indulgent lifestyle produces "the works of the flesh" (Gal. 5:19-21).
Sinful deeds are the inevitable result when we lack self-control. Self-discipline brings every thought, word, and deed captive to the obedience of Christ (2 Cor. 10:5). Any expectation of personal holiness and spiritual growth requires self-control.
Two Erroneous Views of the Christian Life
Two erroneous views of the Christian life—Pelagianism and semi-Pelagianism—distort the truth of self-discipline:
Pelagius (AD 354–420) was a British theologian who taught that man has the inherent ability to both save and sanctify himself. He claimed that a person is able to accomplish godly behavior through their own sheer force of will — that mere knowledge of God's will was all that was needed to discipline himself through sheer determination.
A second erroneous view is semi-Pelagianism, which assumes that man has some ability or willpower to sanctify himself in partnership with God. In this joint venture, God and man are co-contributors to self-discipline. God gives a measure of grace, but man supplies the rest.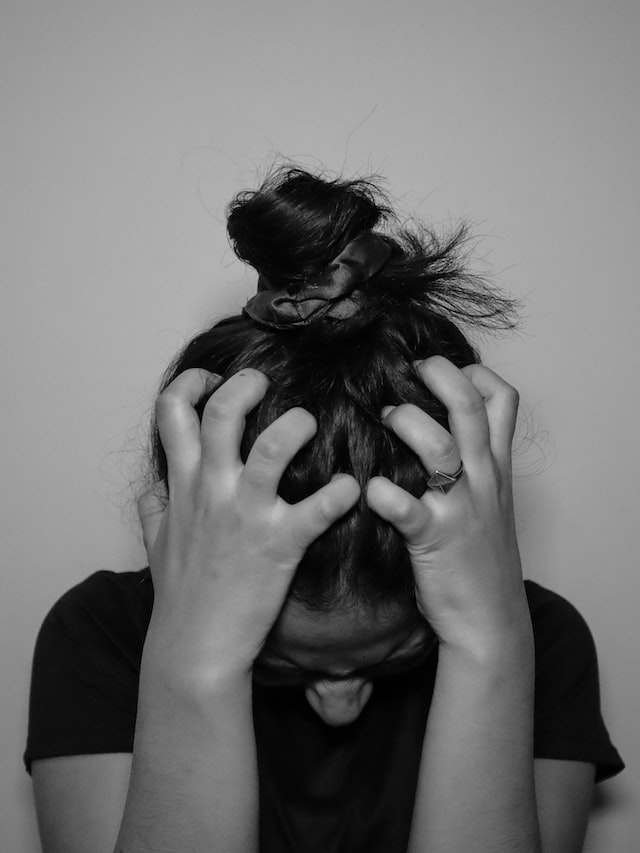 Pelagius was denounced as a heretic by the Council of Carthage (AD 418) for this fatal teaching and semi-Pelagianism was likewise declared heretical by the Western Church in the Second Council of Orange (AD 529).
Unfortunately, his thought process lingers with us. Many people today falsely believe that they can simply will themselves to be whatever they want to be. This erroneous dependence on our own inherent ability can lead to serious sin and God's rod of correction.
Saint Augustine (AD 354–430) taught the truth from biblical text that God is the sole author of man's salvation and sanctification. By His sovereign grace, God alone regenerates spiritually dead sinners. Augustinian teaching rightly understands that only God can produce authentic self-discipline in the believer.
The wise son or daughter of God realizes that spiritual discipline is key to resisting temptation and sin. Without self-discipline as a way of life, our spiritual lives are out of balance and subject to God's discipline. The longer we neglect Christian discipline, the longer we prolong spiritual maturity.
Simply put, if we do not discipline ourselves through the Spirit's strength in us, God Himself will discipline us (Heb. 12:5–11). One way or another, there will be discipline in our lives.
Given our tendency toward sin, disciplining ourselves for the purpose of godliness is a daily, if not hourly, struggle. Shirking this responsibility brings about the discipline of the Almighty.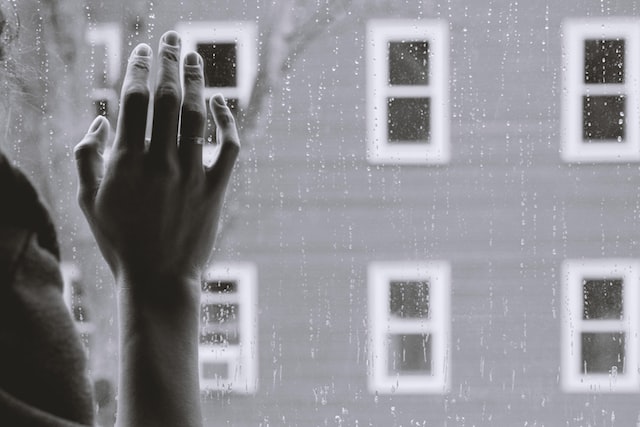 (3) Who Produces Self-Discipline?
This virtue of self-control is given to every believer as a fruit of the Spirit (Gal. 5:22–23). There are nine aspects of the fruit of the Spirit. Self-discipline occupies the final position, assuming a place of strategic importance.
In other words, self-discipline sums up the previous eight qualities. The work of the Spirit reaches its consummation in self-control.
As a vine produces fruit, self-discipline is created exclusively by the Spirit. Self-control is never self-generated; rather, it is a work of grace within us. Though we actively practice it, we simply bear this fruit of self-discipline.
As sap flows into the branch, producing fruit, divine grace must fill the believer, producing self-control. The self can never produce self-discipline. Only Christians living under the Holy Spirit's guidance can live self-controlled lives.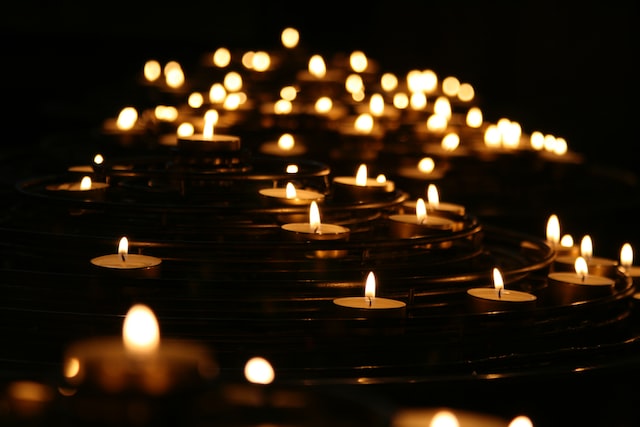 (4) What Does Self-Discipline Look Like?
The Apostle Paul provides an outstanding visual for us. He compared our Christian journey to an athlete training for athletic competitions: "Everyone who competes in the games exercises self-control in small things" (1 Cor. 9:25).
For a runner to be victorious, he must submit his entire life to the strict discipline of rigorous training. The athlete's strenuous workout demands that he seriously restrict or even refuse individual freedoms. He must embrace a proper diet, sufficient rest, and intense training. Every area of his life must be brought under the Spirit's control.
Paul adds, "I do not box as one beating the air" (1 Cor. 9:26). A champion boxer must have a clearly-focused aim in the ring, not wild punches that never land on his opponent. An undisciplined believer beats the air in his fight against sin.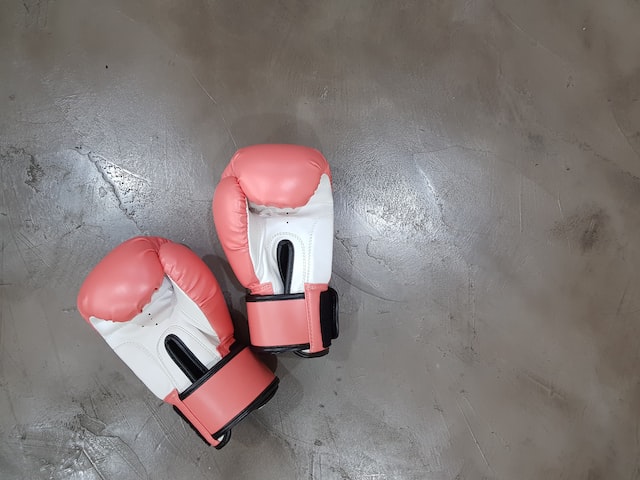 Paul also warns that a champion athlete must beat his body into submission or be disqualified from the race: "But I discipline my body and keep it under control, lest…I myself should be disqualified" (1 Cor. 9:27). He urges that we discipline our bodies to resist sinful desires or forfeit the prize.
(5) What Is the Price?
Believers have liberty in Christ to pursue what is not forbidden in Scripture. Just remember that victory always comes at a price. The Christian life is no different.
This necessitates that we exercise self-discipline in areas like health, sleep, time, money, and entertainment choices. Anything that hinders us from winning the prize has to go.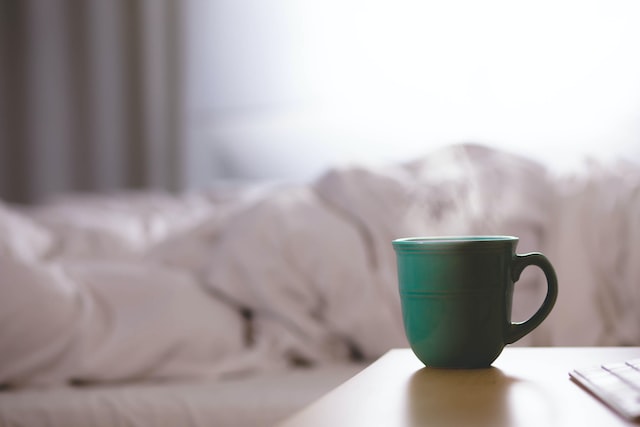 Exercising self-control means relinquishing control of our lives to Jesus Christ. That is the paradox: giving up the control of self allows us to gain self-control. God, in His great love for us, enables us to exercise self-discipline, an absolute necessity for victory over sin.
(6) Bible Verses To Focus On
There are no two ways around it: Bible study and hiding God's Word in our hearts are key to spiritual disciplines of any kind. Neglecting this quiet time with our loving heavenly Father is a recipe for failure. Here are helpful verses for our journey: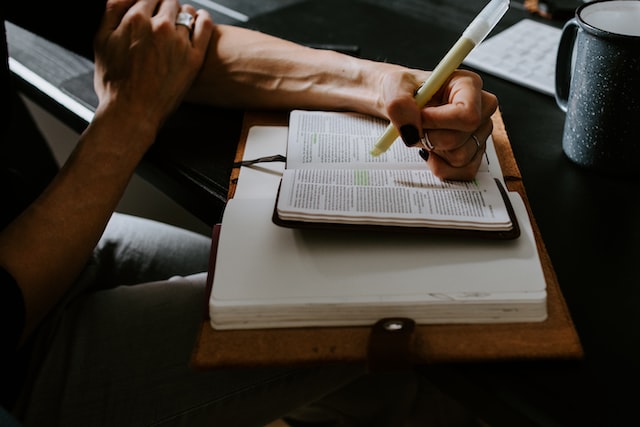 (7) Practical Ways to Stay on Track
In this life, Christians face trials of many kinds – including a lack of discipline. But by the grace of God, He provides many tools that we can implement to stay on track. Here are a few very practical ways to make clear today:
(a) Begin with God
In the New Testament Paul simply states: "Train yourself for godliness" (1 Tim. 4:7). Embracing self-discipline (and pursuing holiness) translates into hearing biblical preaching and teaching, participating in corporate worship, the Lord's Supper, regular Bible reading (download free plans here), meditation, prayer, and fellowship if we are to win the prize.
(b) Write Out a Plan
This means you need to have a plan in place. I use my calendar to ensure that proper time is allotted for Bible study, attending worship, and intentional prayer time.
Whatever system works for you is what will work for you. If you are OCD, perhaps cross-referenced, color-coded calendars are in your future.
Regardless of the method — phone reminders, calendars, or sticky notes on mirrors — utilize them to secure your plan. And follow it! Here is a guideline you might find useful.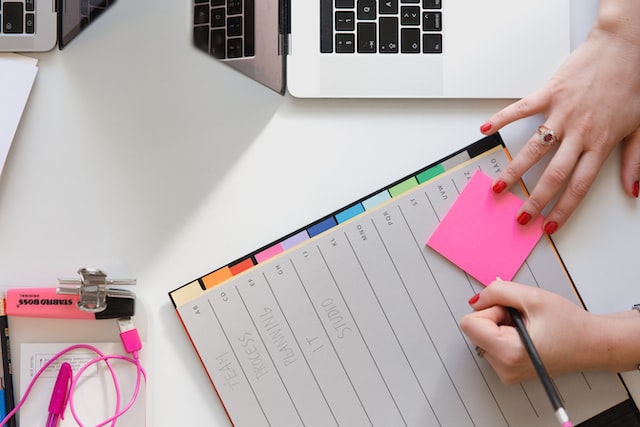 (c) Solicit Accountability Partners
Accountability partners are always a good idea. When it comes to godly living and spurring each other toward self-discipline, each of us will struggle along the way.
Surrounding yourself with one or two solid accountability partners who will not let you off the hook is one of the most helpful and practical steps we can take.
One of my accountability partners pointed me to this book, "Atomic Habits", that I have found extraordinarily helpful in my ongoing self-discipline journey.
Bottom Line
The most important place to start is on our knees. As one of God's children, He alone gives us the grace and strength we need for self-discipline. We cannot generate it on our own. But what Scripture tells us is clear: when we seek God, we will find Him (Jer. 29:13).
His Word of truth will equip, sustain, and empower us to win the prize. There is nothing like that pure joy!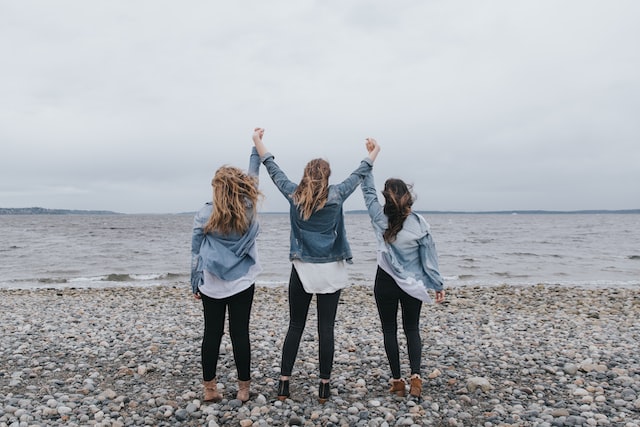 {Some of these links are affiliate links. This means if you make a purchase through that link, the ministry may receive a small commission at no extra cost to you. Thank you for your ministry support!}