My mom has faced some health issues in recent years even though she is in relatively good health. However, today she had surgery to remove a basal cell carcinoma from her face. 
Even though the medical staff reassured Mom that she has the "best" kind of cancer, it is still cancer. A word that can bring fear to the bravest heart.
Mom loved laying out in the sun slathered in suntan oil when she was younger. And her dermatologist said it was only a matter of time before such spots appeared. So how did we prepare for surgery?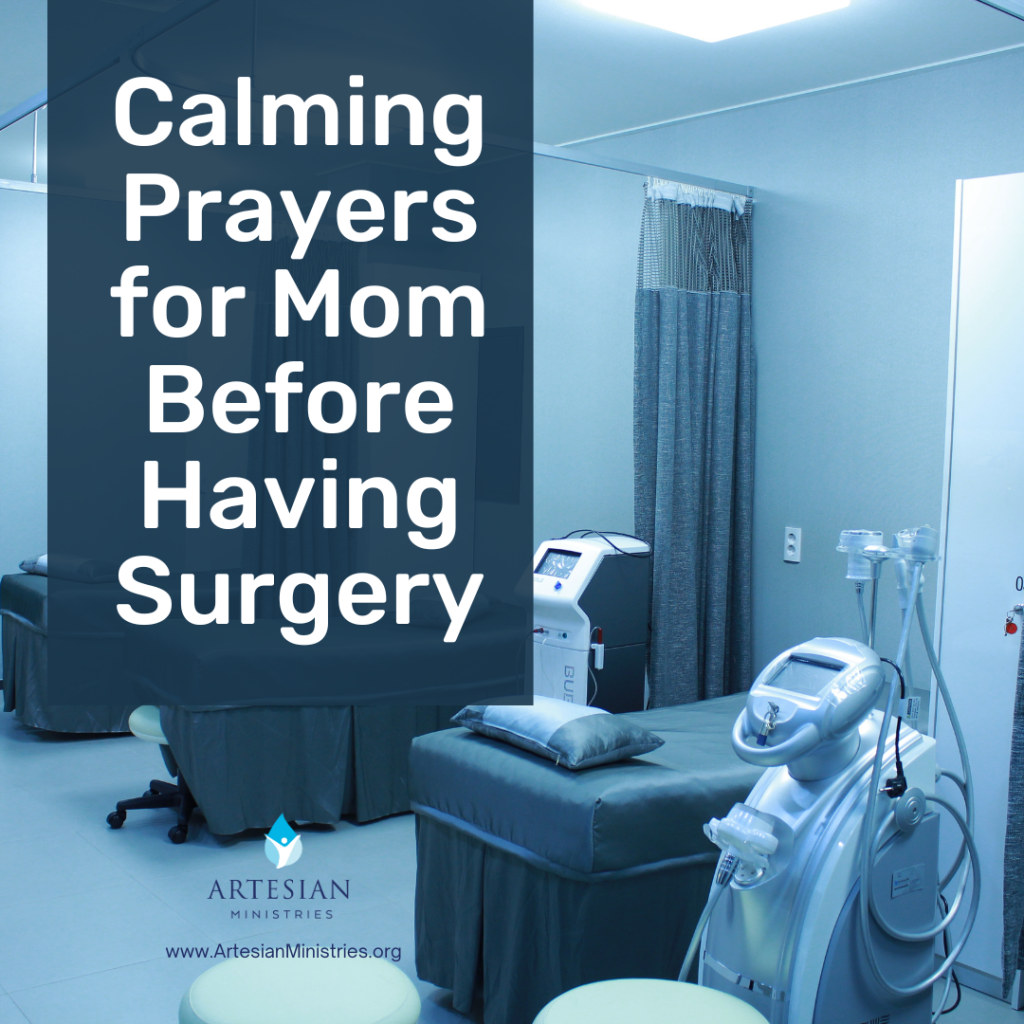 We Celebrated First
My family gathered for Mom's 81st birthday just a few weeks ago. We celebrated her life with fun decorations, enjoyed lots of cake, and prayed for a successful surgery. 
Mom bravely went under the hands of the surgeons in the operating room today. She is now in the recovery process.
The time during her healing process will tell us if the cancer removal was successful. She will need to come to grips with a scar on her face – a hard thing for anyone.
I spent a lot of time in prayer for Mom over the past several weeks. In fact, if you have never kept a prayer journal, that certainly helps see how God moves.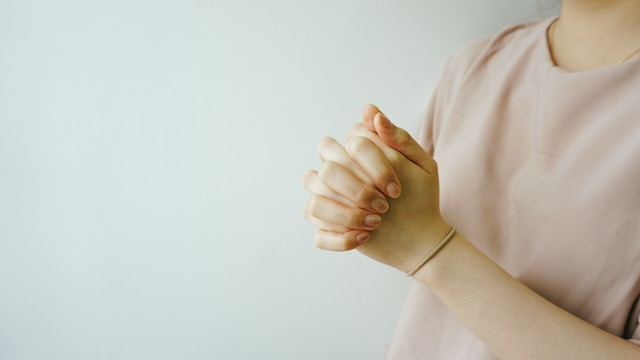 Always Pray in Jesus' Name
As Christians, we understand that the power of prayer must precede everything. And that healing prayer is vitally important for the life of a loved one – especially a mom.
Jesus is our power source: "All authority in heaven and on earth has been given to me" (Matthew 28:18, ESV). So with confidence and peace of mind, we pray in His name.
Prayer enables us to ask Almighty God in Jesus' holy name to take control of the situation. So we start by asking the Great Physician to positively influence the hands of the medical people for a successful operation and speedy recovery.
God is our heavenly father who cares for us all the time, but most especially in our time of need. At the same time, He has given us free will to determine what we want for ourselves.
God is a gentleman and does not intrude into our affairs if we do not want him to. In fact, Scripture says, "You have not because you ask not" (James 4:2-3, ESV). So we trust His loving arms every step of the way.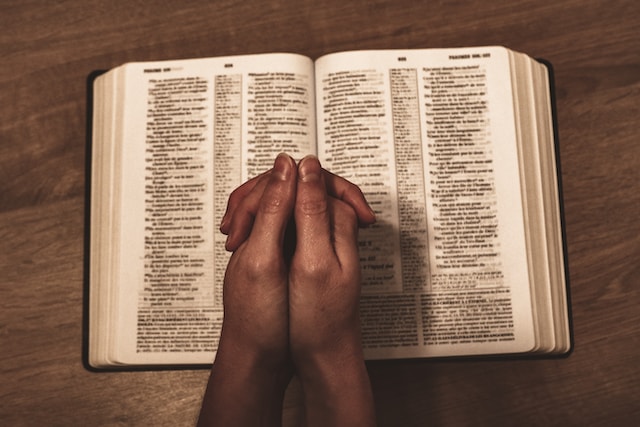 Powerful Prayers Before Surgery
So what are the best ways that we pray for someone as beloved and important as a mom? And on such a sobering occasion as a surgical procedure?
Inviting our Lord Jesus Christ and Divine Healer is the most crucial step. Here are prayers that I have found helpful during this journey with my Mom to use as a starting point for your own prayers.
Gracious Father, we commit into Your hands the surgeon's hand and medical professionals. Send Your guardian angels to guide them and preserve Mom with Your healing touch. In Jesus' name, Amen.
Dear God, I ask that You come into this operation room and take control of the medical team for Mom's surgery today. Restore Mom to full health through complete healing. In Jesus' name, Amen.
O Lord, please give Mom (and her family) a peace that passes human understanding. You are the God of hope, so with grateful hearts, we ask You to guide the surgical team through the power of the Holy Spirit. In Jesus' name, Amen.
Father God, surgery can be a difficult time with all of the worry that we let creep in. You are Lord of lords full of loving kindness, so ease our worry. Let the peace of God rule over any anxiety to bring perfect harmony today. In Jesus' name, Amen.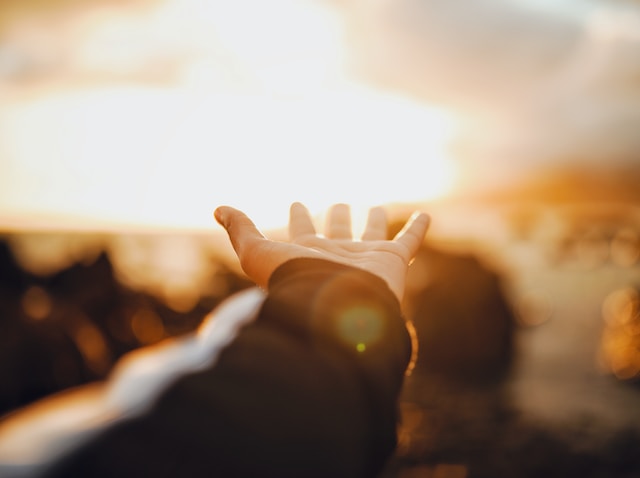 Prayer Scripture for Someone Going Into Surgery
Heavenly Father, your promises are as true today as they were in Bible times. You promised, "I am the Lord that heals you" (Exodus 15:26, ESV). I trust that promise while Mom is on the operating table today. In Jesus' name, Amen.
Jesus, when you touched Peter's mother-in-law, her fever immediately disappeared (Luke 4:38-40, ESV). Extend your healing hand over Mom today and completely restore her health. In Jesus' name, Amen.
Dear Lord, You promise in Scripture that when we commit our work and plans into Your hands, You will establish them (Proverbs 16:3, ESV). I commit the work of the doctors and nurses into Your hands for successful surgery and Mom's healing. In Jesus' name, Amen.
Dear God, give my mom Your peace that surpasses all human understanding. Remove every fear, trouble, and anxiety from her, and fill her with confidence that she is safe in Your hands. In Jesus' name, Amen.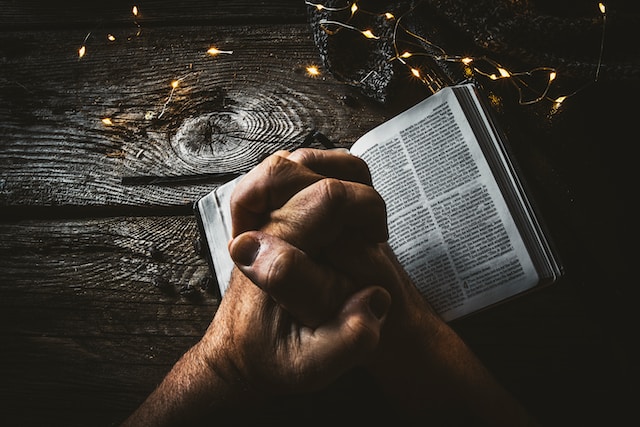 A Good Prayer for Someone Having Surgery
Lord God, bring to the surgeon's hands all of the skills needed for a successful outcome. Prepare them with sharp minds and grant Mom a full recovery surrounded by loving family and your good things. In Jesus' name, Amen.
Dear Heavenly Father, give Mom peace from an anxious heart. Provide her physical body with the best care in that surgery room to give her long life and normal life. In Jesus' name, Amen.
Dear Jesus, only you can bring the healing power of God. Give the doctors and nurses the skill and ability to make the right decisions to bring Mom safety through surgery. enrich her daily life by granting her complete healing. In Jesus' name, Amen.
Dear Father, my prayer today is for Mom. As she faces surgery tomorrow, I trust you to guide the hands of the doctor. Calm all anxious thoughts and bring healing in the mighty name of Jesus.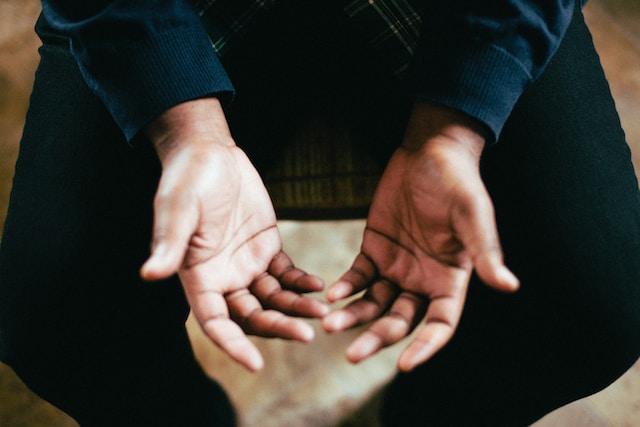 Short Prayer for Successful Surgery and Recovery
Dearest God, we put all our trust in you. Bless the doctor's hands and the outcome of surgery. In Jesus' name, Amen.
O God, I pray that the surgery room is filled with the heavenly host. Let them surround Mom, the doctors, and the medical staff to bring healing through a successful surgery. In Jesus' name, Amen.
Loving Heavenly Father, let the doctors and nurses be extensions of your healing hand. We trust you. In Jesus' name, Amen.
Dearest Jesus, I entrust Mom's body, soul, and spirit in your perfect hands during surgery. In Jesus' name, Amen.
Father, I know that you cherish her more than I do, and pray that you will bring her through better than ever. In Jesus' name, Amen.
Lord God, full health is what I desire for Mom so I boldly pray that be her portion in Jesus' name.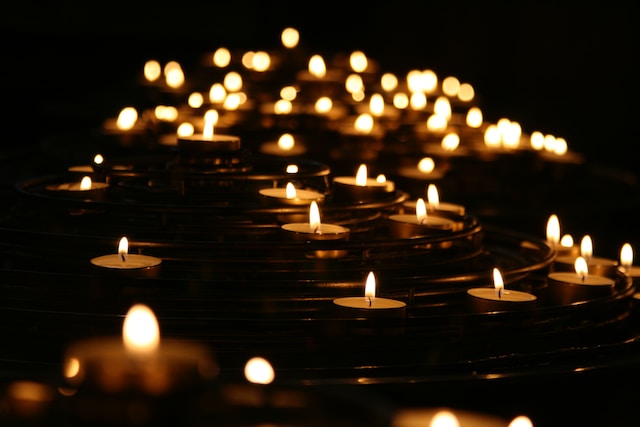 Prayer for Safe Operation
Father, as Mom's surgery draws near, an anxious heart can make peace elusive. Calm her from the inside out as only you can do. Give her comfort in knowing that you are working for her good and your glory. In Jesus' name, Amen.
Dear Lord, give us comforting words of hope and healing to share with Mom as she goes in for her operation. Let those holy words wash over her to bring peace and hope. In Jesus' name, Amen.
Jesus, you can heal all sickness and disease, even those we may classify as incurable. I believe in miracles and pray that you strengthen and heal Mom through today's operation. In Jesus' name, Amen.
Lord and Friend, I ask that you renew Mom's health today through a successful operation in such a remarkable way that no one can take glory for it but You. In Jesus' name, Amen.
Father, you have brought Mom to this point so that you can bring healing to her body. Guide the hands of the surgeon and medical staff to ensure a successful operation. In Jesus' name, Amen.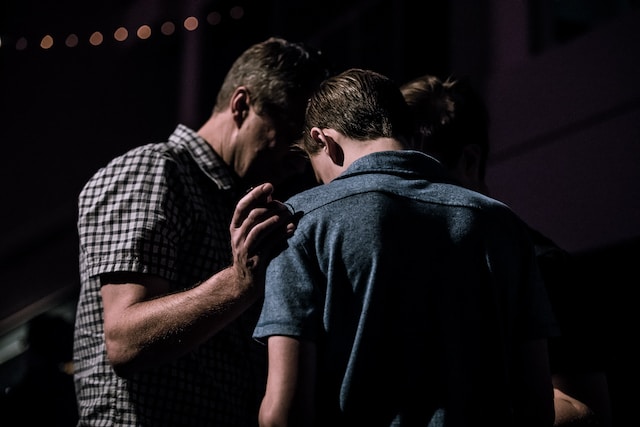 Prayer for After Surgery
Father God, thank you for bringing Mom through a successful surgery today. I praise you for working through the doctors to accomplish everything needed to heal Mom. In Jesus' name, Amen.
Dear Jesus, I pray that you complete the healing work that you started today in Mom's surgery. Keep her stable and strengthen her hour by hour as you continue to make her well. In Jesus' name, Amen.
Dear God, as Mom now moves from surgery to health, bless her with a strong body, mind, and spirit. Let her see Your hand in her healing and rely on You for all the days of her life. In Jesus' name, Amen.
Dear Father, I am so thankful that you have brought Mom safely through surgery! I pray that you continue to heal her body so that she can serve you fully with joy. In Jesus' name, Amen.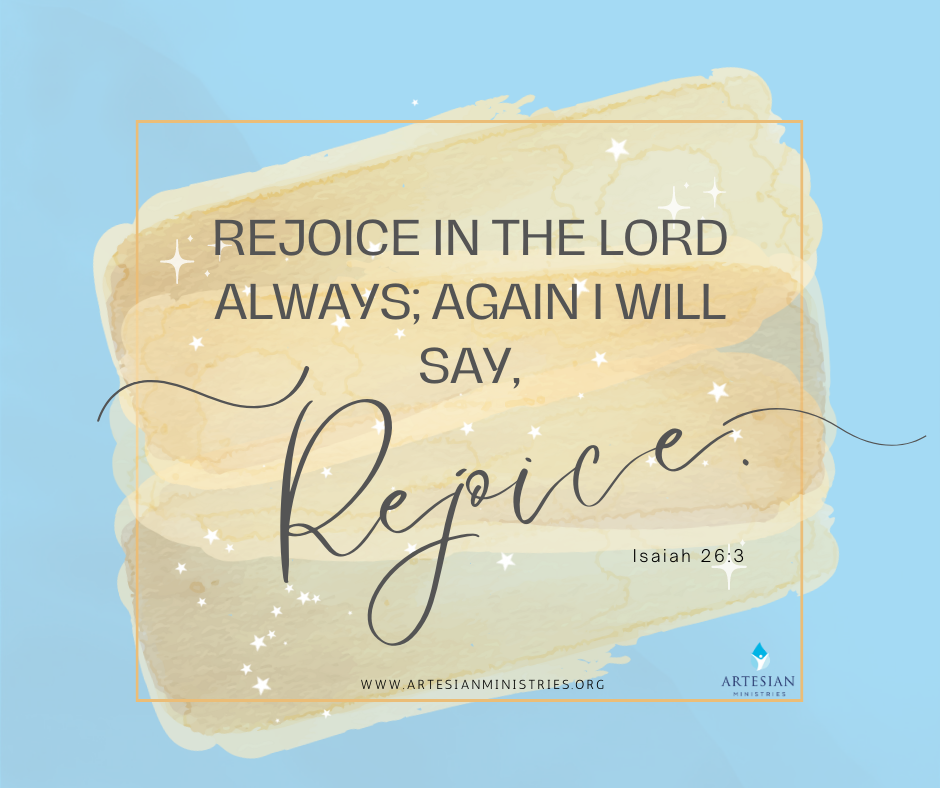 Pray Without Ceasing
He wants us to live a life of constant prayer. In fact, Scripture specifically tells us, "Pray without ceasing" (1 Thessalonians 5:17, ESV). Those moments when you are waiting in the doctor's office provide great opportunities to talk with God.
Engaging in ongoing communication with Him as our closest friend. Such honest and open hearts enable us to build a strong relationship with Him. Over time, we learn to rely on Him for all our needs.
Silent prayers are just as effective as spoken prayers. God's power resides in both, so if you are uncomfortable praying out loud or find yourself in a situation where you need to be silent, prayer is still possible.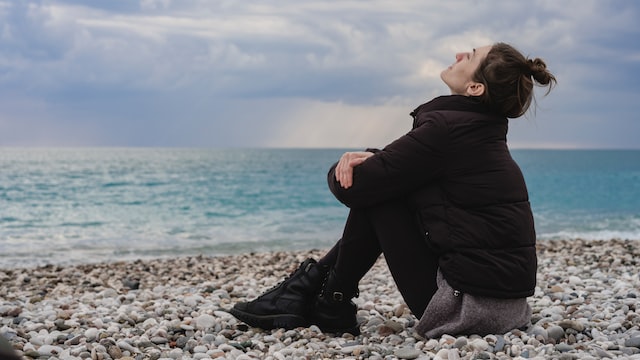 The Bible is as true today as the days in which it was written. God is the healer of our souls and bodies, offering His resurrection life to bring healing, both physically and eternally.
God wants us to pray when things are going well and when they are going the other way. He wants us to pray about everything and never rely upon our efforts or abilities.
Why Is Prayer Important?
​Almighty God is the giver of life. As the Great Physician, only He can bring healing into anyone's life.
Prayer intentionally brings the power of God into any situation. Although Jesus is always present, He will not barge into your life. He gently knocks and waits for you to open the door.
Intentional prayer also brings an acute awareness of His presence in your life. As you pray for certain people or situations, you will be able to discern how God is moving. That is a strong way to strengthen your faith!
God promises: "Then you will call upon me and come and pray to me, and I will hear you" (Jeremiah 29:12, ESV). God is as close as our next breath and hears every word – both spoken and unspoken.
Some medical cases are not physical even though they may appear to be so. Some ailments can only be answered by prayers. Jesus said, "This kind will not go except by prayer and fasting" (Matthew 17:21, footnote).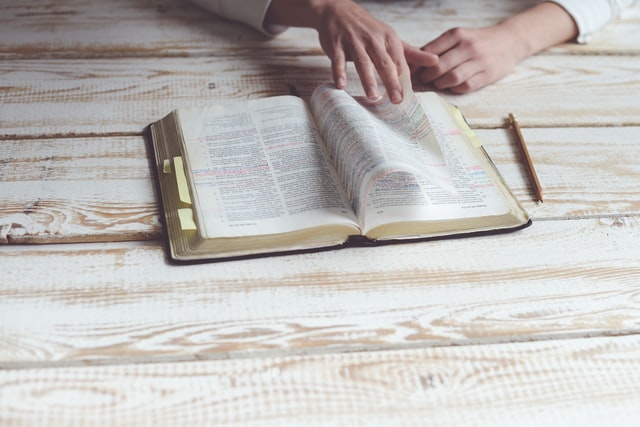 Do Not Be Ignorant of Satan's Devices
Scripture clearly warns us: "Be sober-minded; be watchful. Your adversary the devil prowls around like a roaring lion, seeking someone to devour" (1 Peter 5:8, ESV).
That passage continues by letting us know what to do: "Resist him, firm in your faith, knowing that the same kinds of suffering are being experienced by your brotherhood throughout the world" (1 Peter 5:9, ESV).
I wrote an entire 8-week Bible study on the armor of God called "Your Strong Suit" based on Ephesians 6:10-18. Understanding the defensive armor that God has provided emboldens us to fight the good fight with prayer leading the charge.
God has also given us the most powerful offensive weapon: "the sword of the Spirit, which is the word of God" (Ephesians 6:17, ESV).
In order to use that all-powerful, spiritual offensive weapon, we need to know God's Word. Studying the Bible is key. Here are several Bible studies that can get you started.
Regularly reading through Scripture is also a powerful tool in your spiritual arsenal against attacks of the enemy. Set yourself the task of reading through the Bible by picking one of these free Bible reading plans.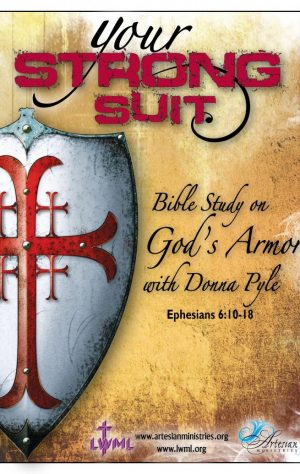 Bottom Line
Knowing God's Word is key to an effective prayer life. As you read through Scripture, pick out some key Bible verses to memorize. 
Committing your life and the life of your loved ones into God's hands is the most effective way to live a God-honoring life full of contentment and peace, despite any hard time that comes.
He is for you and not against you! He will bring about His perfect plan in your life that will be far better than you could have planned.
The goodness of the Lord and His higher power in your life are the greatest blessings that you will ever receive. He faithfully holds you in the palm of his mighty hand.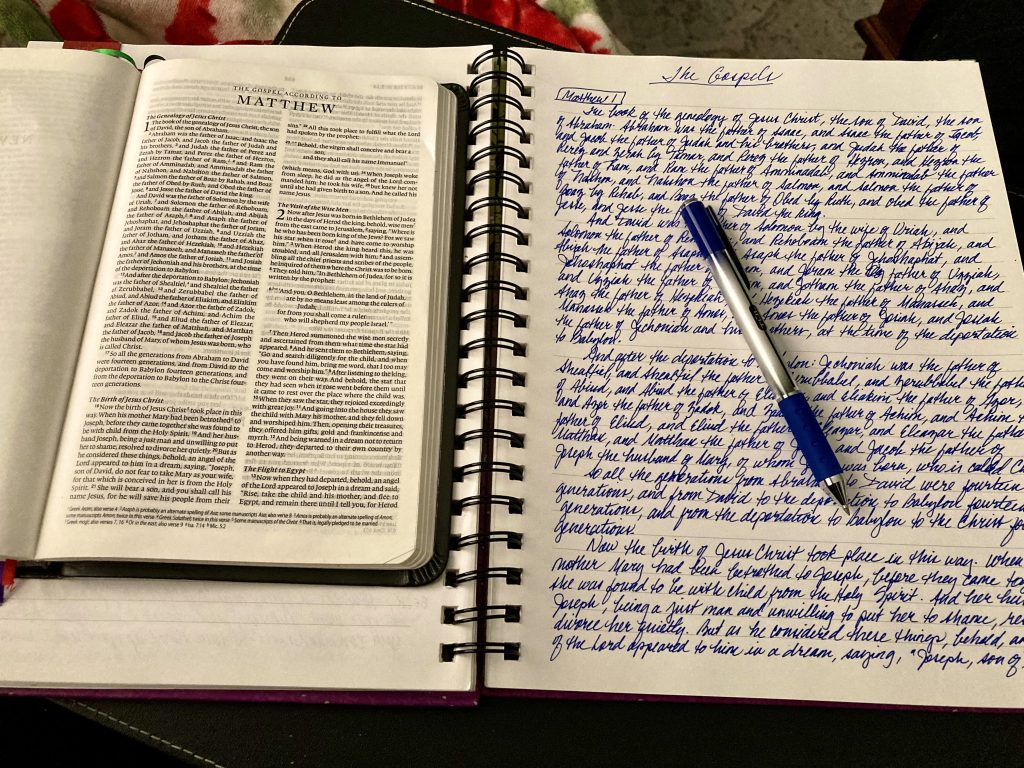 Related Posts:
About the Author
Although Donna is a sought-after Bible teacher, her path from being unchurched to becoming passionate about sharing Jesus was not easy. Go here to read her God-breathed journey, "From Unchurched to Becoming a Multi-Published Author and Sought-After Speaker."
If you want to send Donna a quick message, then visit her contact page here.
{Some of these links are affiliate links. This means if you make a purchase through that link, the ministry may receive a small commission at no extra cost to you. Thank you for your support!}