If you have struggled with addiction of any kind, you fully understand that it feels like a never-ending battle. Whether drug addiction, alcohol addiction, substance abuse, sexual immorality, or other addictive behaviors, the Word of God is the first step on the right path.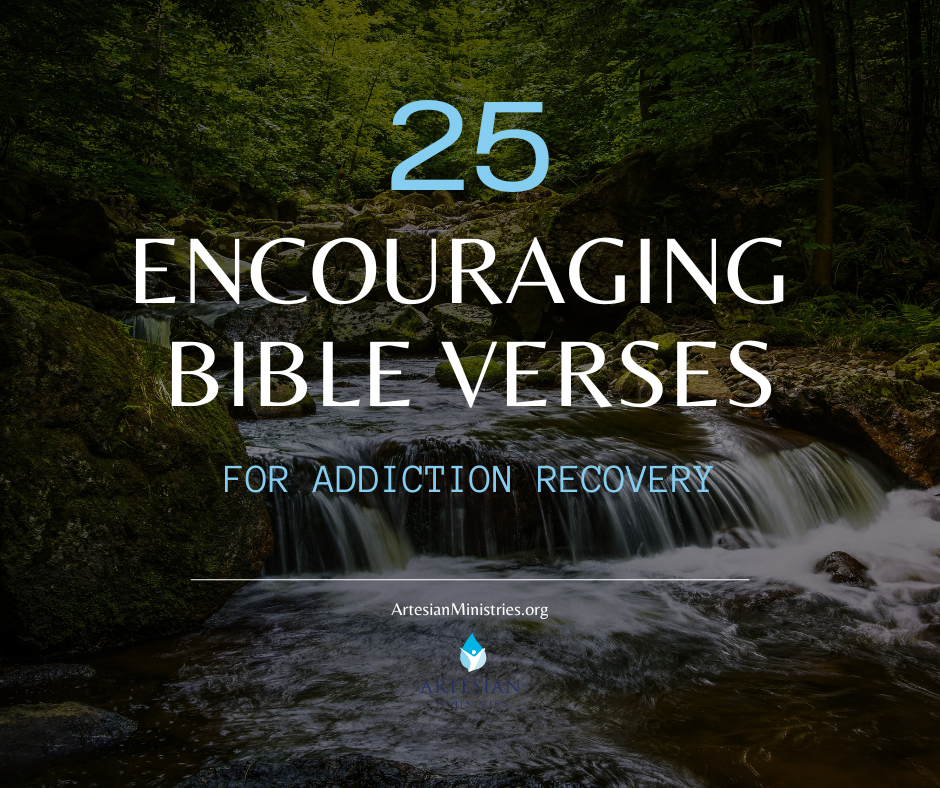 Throughout my whole adult life, my struggle has been food. I have struggled with yo-yo dieting and obesity for decades. Food has always been my way of escape when faced with difficult times, celebrating the good times, and any time in between.
But I have not faithfully fought that addiction by relying wholeheartedly on the grace of God found in God's Word. I allowed my own glutinous desires to take precedence over the work of the Holy Spirit. Perhaps you can relate to that struggle in your own addiction battle.
Enough is enough. I went on a journey through Scripture to discover the most helpful Bible verses for encouragement and great power when temptation hits hard. I pray that these verses will help you, as well.
1. For the Weary
"Come to me, all who labor and are heavy laden, and I will give you rest. Take my yoke upon you, and learn from me, for I am gentle and lowly in heart, and you will find rest for your souls." Matthew 11:28-29
Any type of addiction falls heavy on your heart, mind, and soul. You need to share the burden. Most days you wish you could simply push a magic button and it would disappear forever. A support group is a wonderful place to share those burdens. Journaling is also an effective tool for offloading.
However, the Good News of the power of Christ gets to the heart of your mental health. Knowing that Christ Jesus initiates the healing process by shouldering your burden gets to the heart of the battle.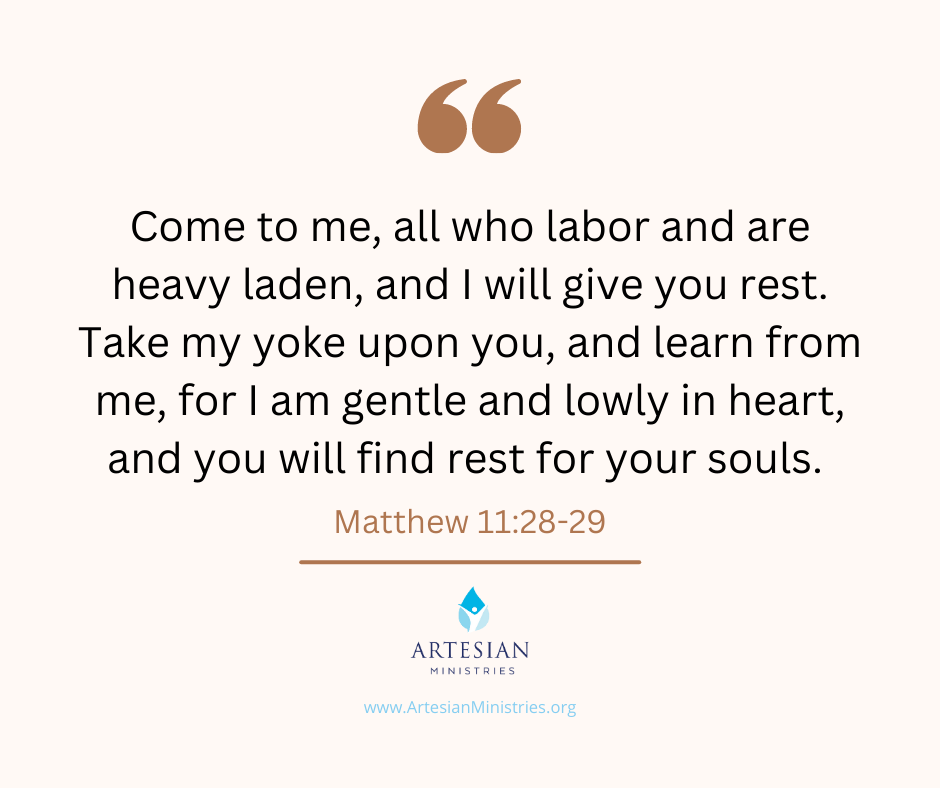 2. Seeking Peace
"Peace I leave with you; my peace I give to you. Not as the world gives do I give to you. Let not your hearts be troubled, neither let them be afraid." John 14:27
Struggling with addiction is a constant source of unrest. Whether alcohol abuse, drug abuse, lust of the flesh, or food, the power of addiction affects all areas of life.
However, this beautiful verse reminds you that even in the midst of sinful behaviors and poor choices, the peace of God has not bypassed you. No power on earth is stronger than God's love and God's grace over you.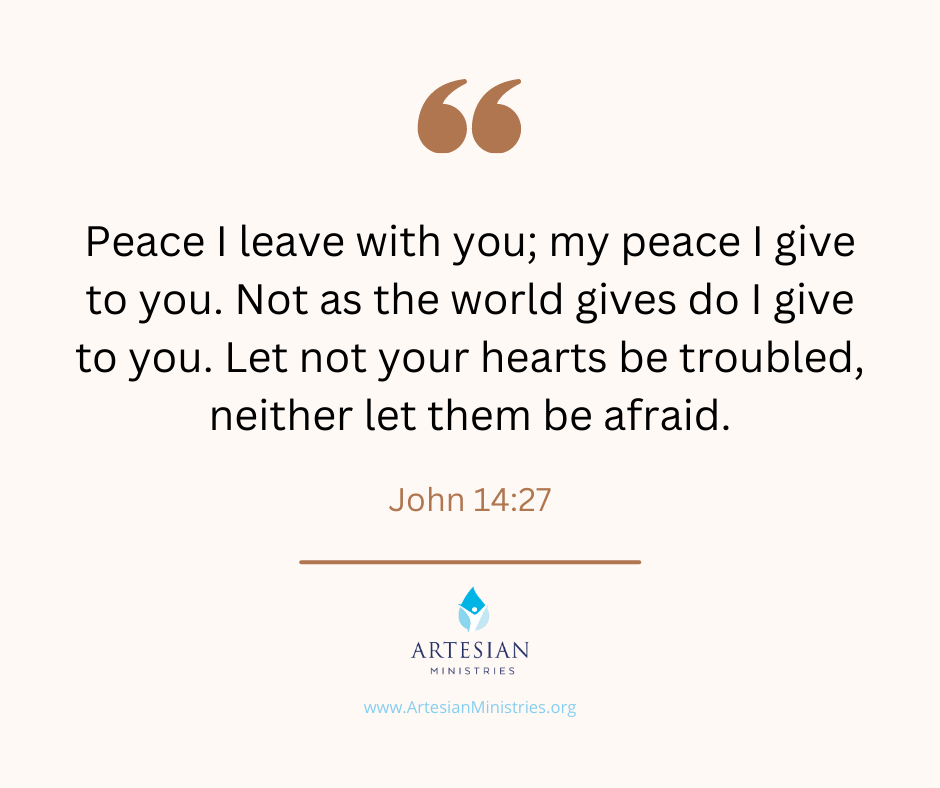 3. Prayer for Healing
"And the prayer of faith will save the one who is sick, and the Lord will raise him up. And if he has committed sins, he will be forgiven. Therefore, confess your sins to one another and pray for one another, that you may be healed. The prayer of a righteous person has great power as it is working." James 5:15-16
This beautiful verse encourages us to share your struggles with each other for prayer and encouragement. When you call on dear friends and family members, their prayers help us through tough times. They can alleviate the heavy loads of accountability that encourage a fresh start and recovery journey.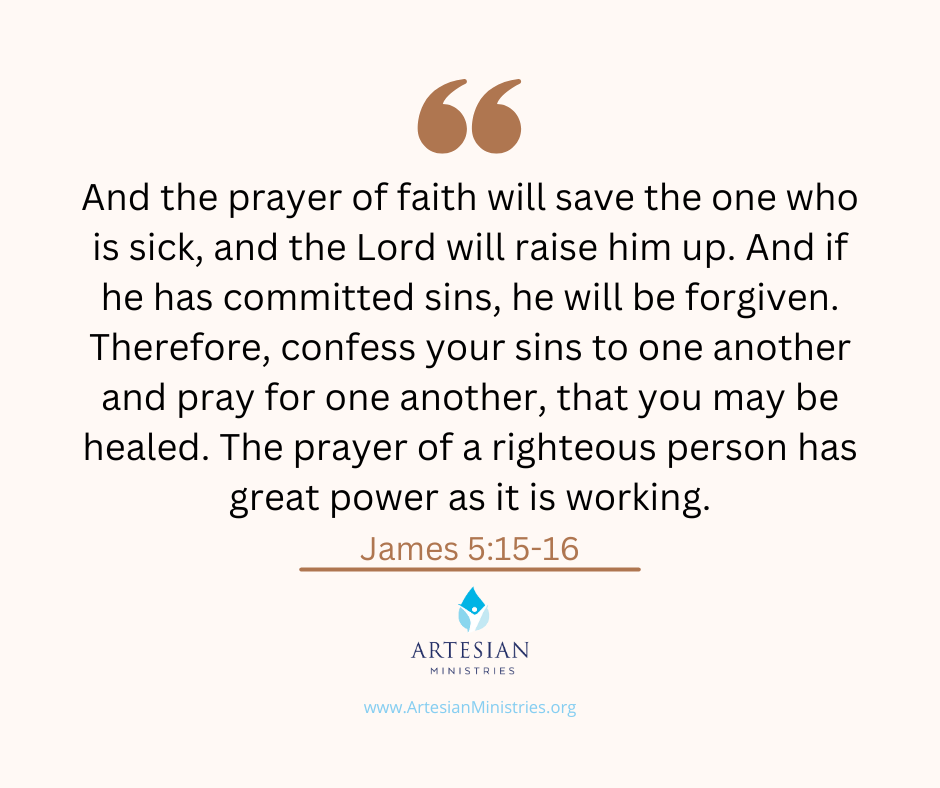 4. The Right Friends
"Do not be deceived: Bad company ruins good morals." 1 Corinthians 15:33
Temptation lurks around every corner, as well as from old friends who may also struggle with addictions. This verse wisely instructs you to surround yourself with the good character and godly lives of the right people. Only those family members and friends who truly care for you will actively help you recover from addiction.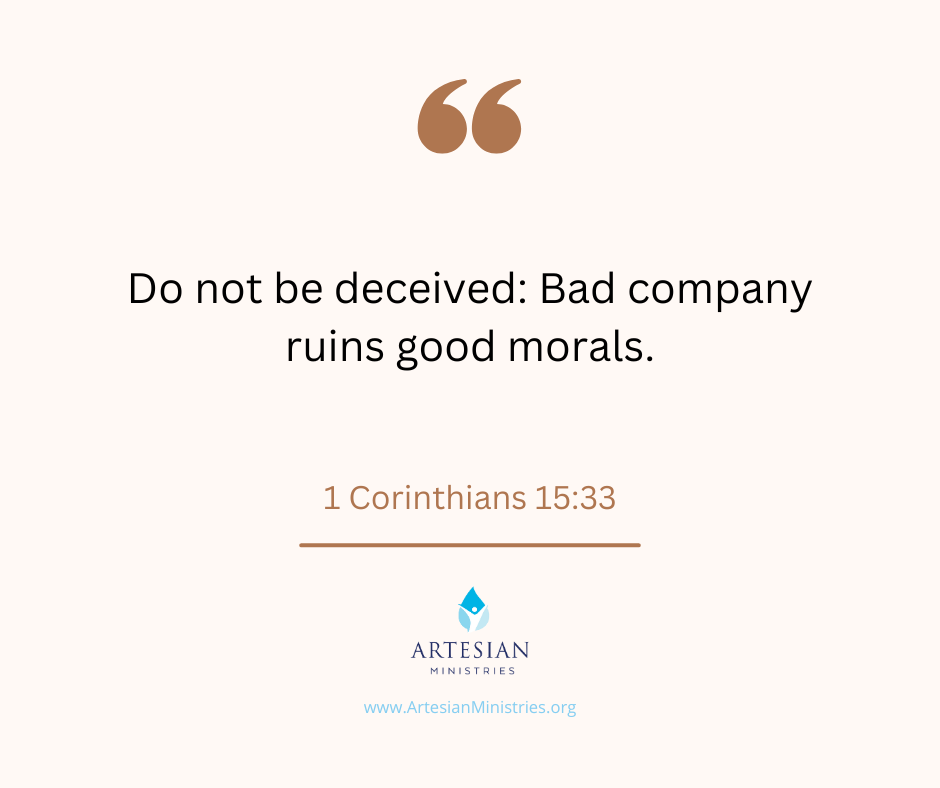 5. Healing Process
"Behold, I will bring to it health and healing, and I will heal them and reveal to them abundance of prosperity and security." Jeremiah 33:6
The healing process following addiction treatment can be a long haul of ups and downs. You have to deal with cravings, relapse, boredom, loneliness, and difficulty finding purpose. However, by faith, God can bring about complete and lasting healing. This verse promises, "I will." And He will.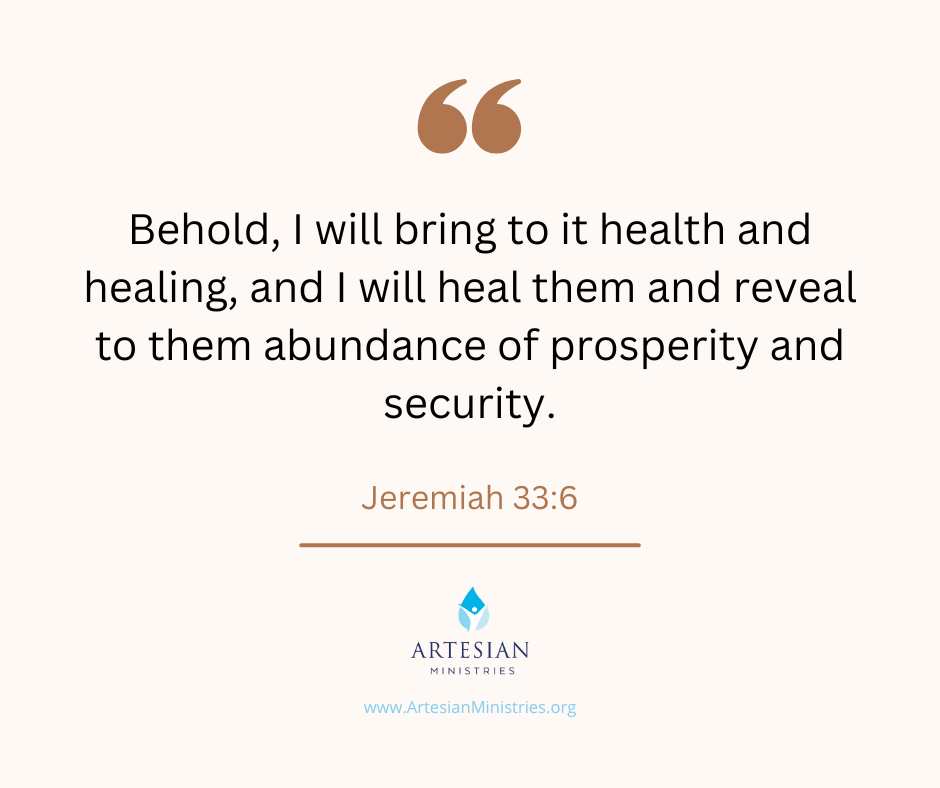 6. Abundant Hope
"And you will feel secure, because there is hope; you will look around and take your rest in security." Job 11:18
If you have struggled with addiction for years, you may feel that recovery from addiction is hopeless. Processing stress, shame, anger, and sadness are difficult emotions to wrangle.
Your addiction may have caused financial or relationship problems, as well. However, this verse reminds you that the hope of God is a promise that He keeps. Holding on to the hope of God will bring about healing and a rebuilt life.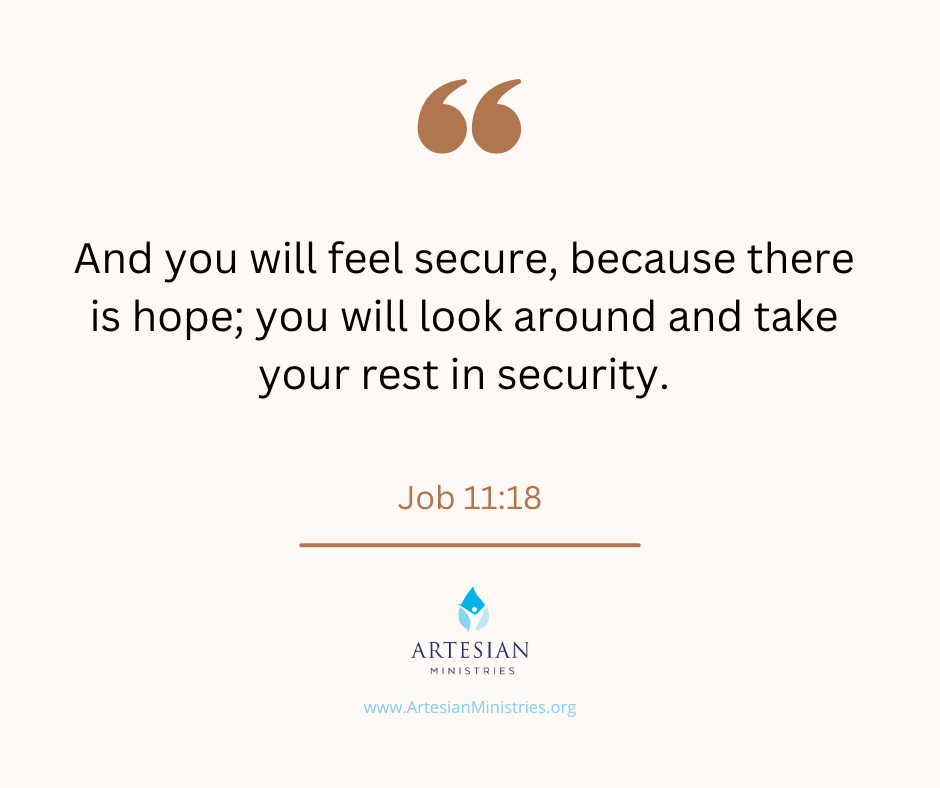 7. Perseverance
"Not only that, but we rejoice in our sufferings, knowing that suffering produces endurance, and endurance produces character, and character produces hope, and hope does not put us to shame, because God's love has been poured into our hearts through the Holy Spirit who has been given to us." Romans 5:3-5
Any time we face tough times, trials, and sufferings, God allows us to grow stronger and braver. Just like muscles in a gym, resistance builds physical strength.
This verse provides truth and hope that fighting through addiction builds spiritual strength. Feelings of emptiness, shame, and loneliness will be replaced by a sober mind fixed on eternal glory with God.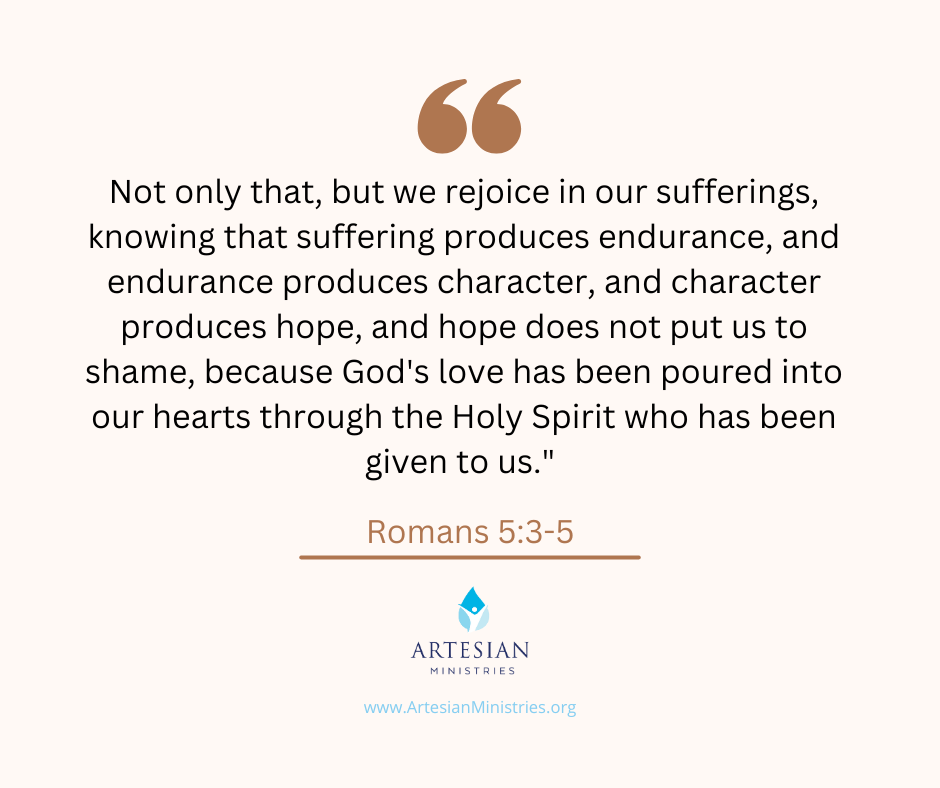 8. Walk with God
"Now the works of the flesh are evident: sexual immorality, impurity, sensuality, idolatry, sorcery, enmity, strife, jealousy, fits of anger, rivalries, dissensions, divisions, envy, drunkenness, orgies, and things like these. I warn you, as I warned you before, that those who do such things will not inherit the kingdom of God." Galatians 5:19-21
Addictions are truly works of the flesh. God does not tempt us to become addicts, that is wholly the devil's scheme to draw us away from God. The list is long, but none is stronger than the higher power of God Almighty.
Worldly passions surround you every day, yet the Spirit of God lives inside of you. He never leaves nor abandons you to addiction, but calls us to walk in His light.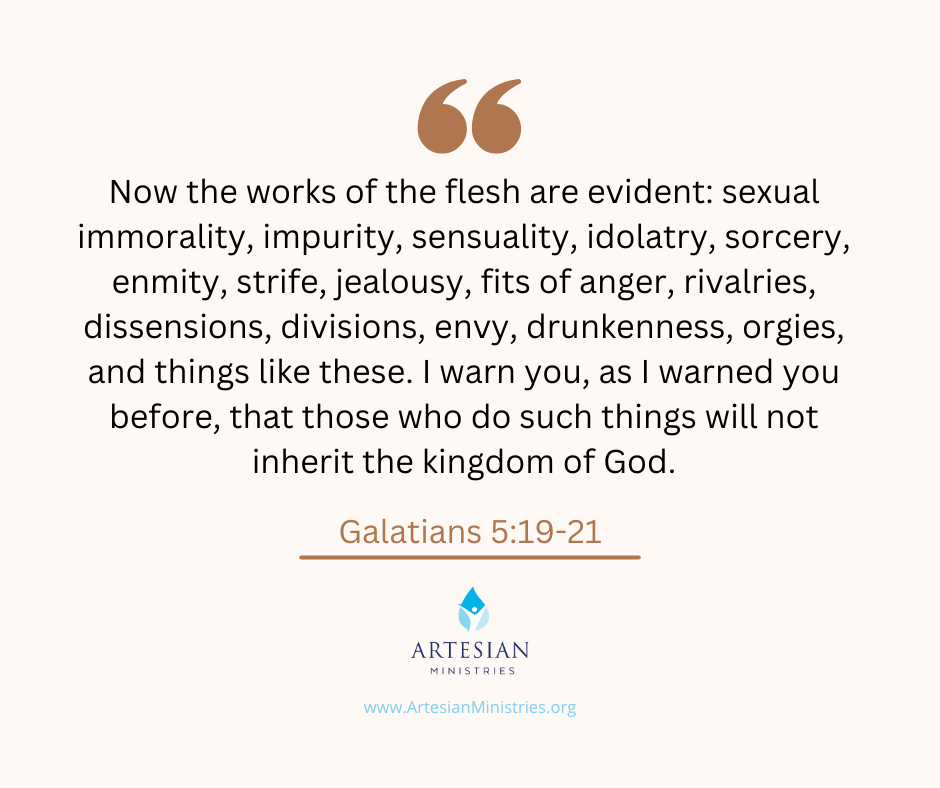 9. Be Filled With the Spirit
"And do not get drunk with wine, for that is debauchery, but be filled with the Spirit." Ephesians 5:18
There is no room for misinterpretation here: abusing alcohol leads to sin. Indeed, any overindulgence follows similar consequences of addiction. But being filled with the Spirit brings life, peace, freedom, and hope. Such a life includes prayer, confession of sins, gratitude, and living in such a way that honors the Lord God.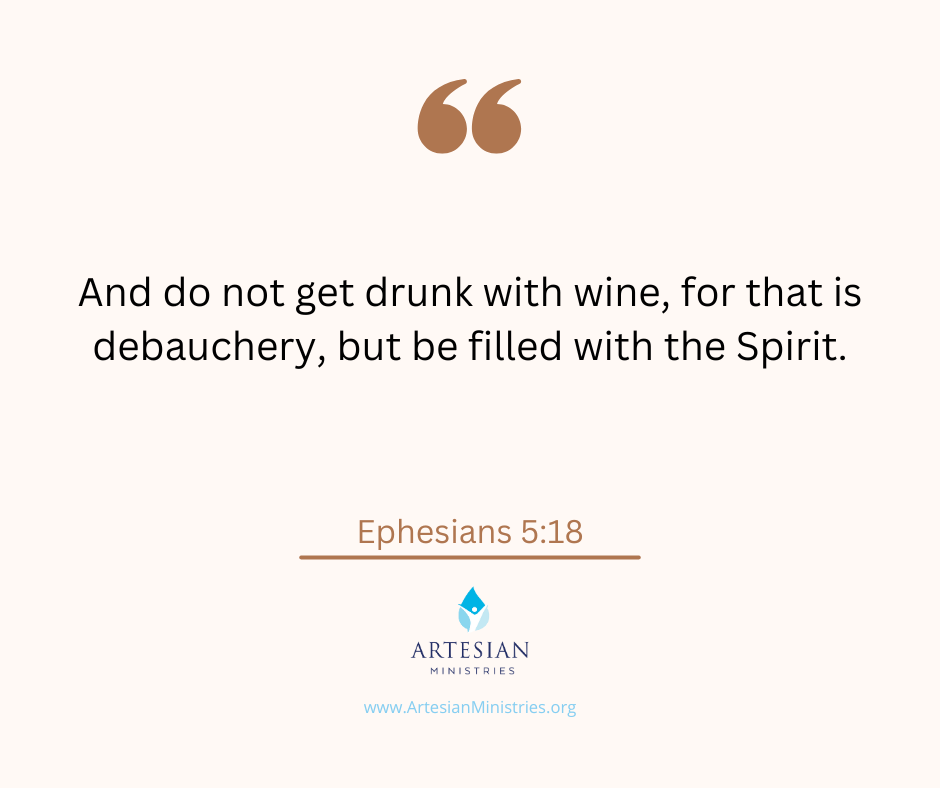 10. Cast Away Anxiety
"Humble yourselves, therefore, under the mighty hand of God so that at the proper time he may exalt you, casting all your anxieties on him, because he cares for you. Be sober-minded; be watchful. Your adversary the devil prowls around like a roaring lion, seeking someone to devour." 1 Peter 5:6-8
Feeling anxious goes hand-in-hand with working toward addiction recovery. However, anxiety does not help, which is why the Lord tells us to hand our anxieties over to Him. In His hands, they are cast away for good, not just for a little while.
God desires for us to have the crown of life not a crown of thorns. He is trustworthy. Even though the devil prowls like a lion, our Lion of Judah devours your anxiety.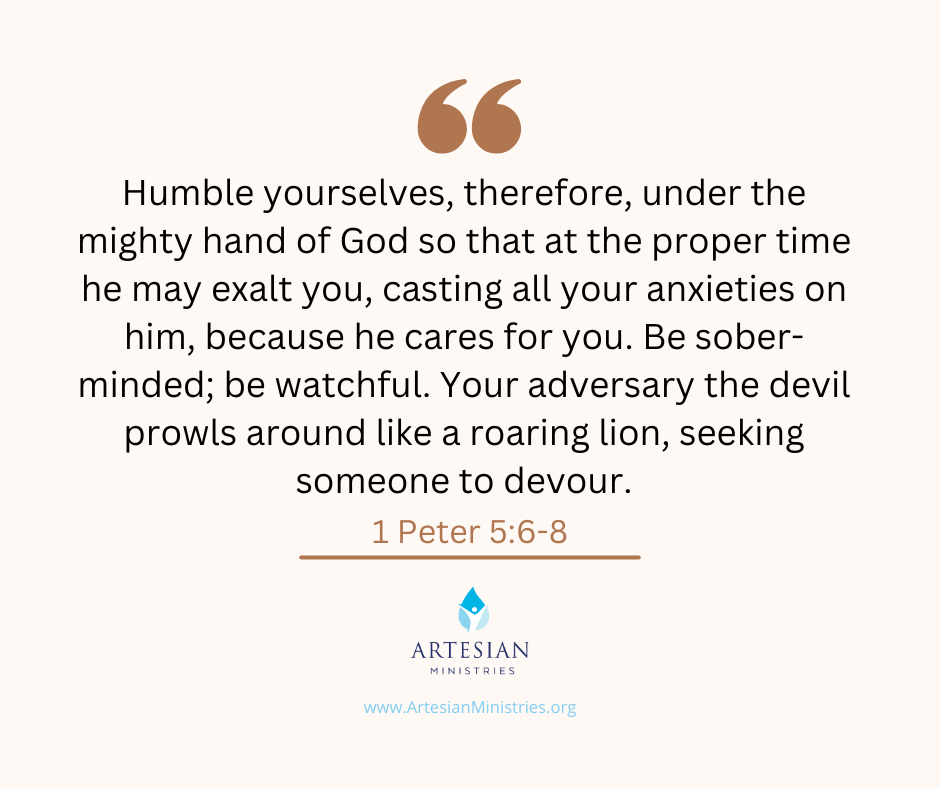 11. Just Say No
"For the grace of God has appeared, bringing salvation for all people, training us to renounce ungodliness and worldly passions, and to live self-controlled, upright, and godly lives in the present age." Titus 2:11-12
The addiction recovery process is more involved than just saying no, but that's where recovery must start. Saying no to ungodliness and passions of the flesh marks the beginning of living a life that honors God and His calling on your life. Saying no inspires you toward self-control and building a closer relationship with God.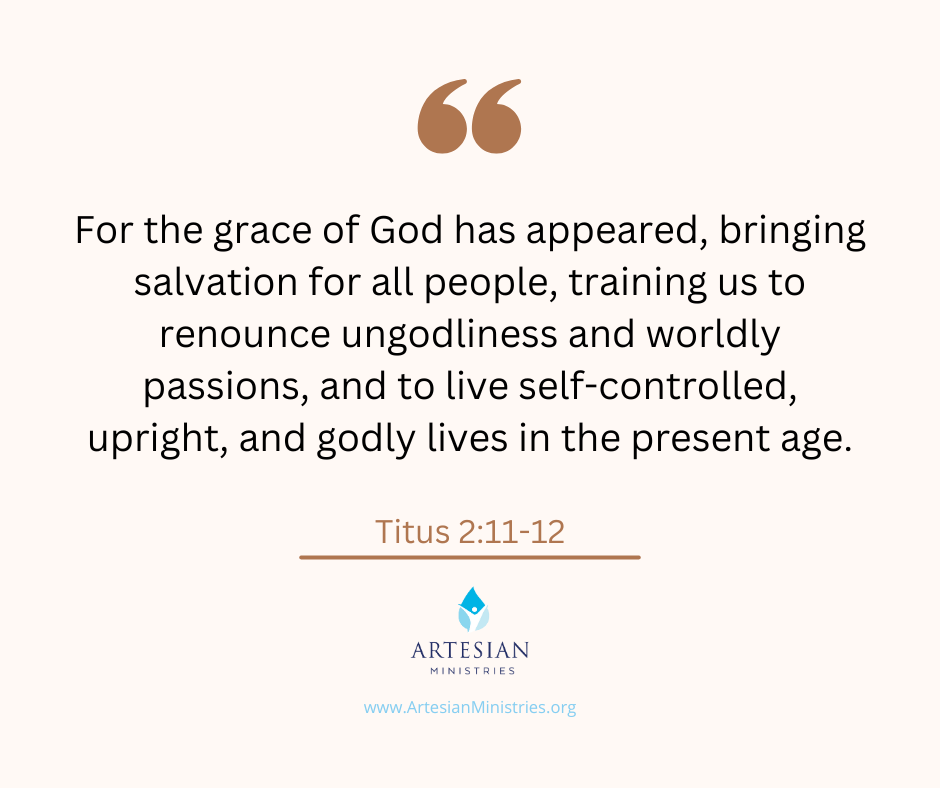 12. Facing Trials
"Count it all joy, my brothers and sisters, when you meet trials of various kinds, for you know that the testing of your faith produces steadfastness." James 1:2-3
Joy is the last thing that comes to mind when faced with addiction. However, James does call the addiction a joy, but rather that through the struggles God forges strength and persistence. Those valuable qualities are necessary to stay the course and remain clean. Steadfastness is key to overcoming any addiction through Christ alone.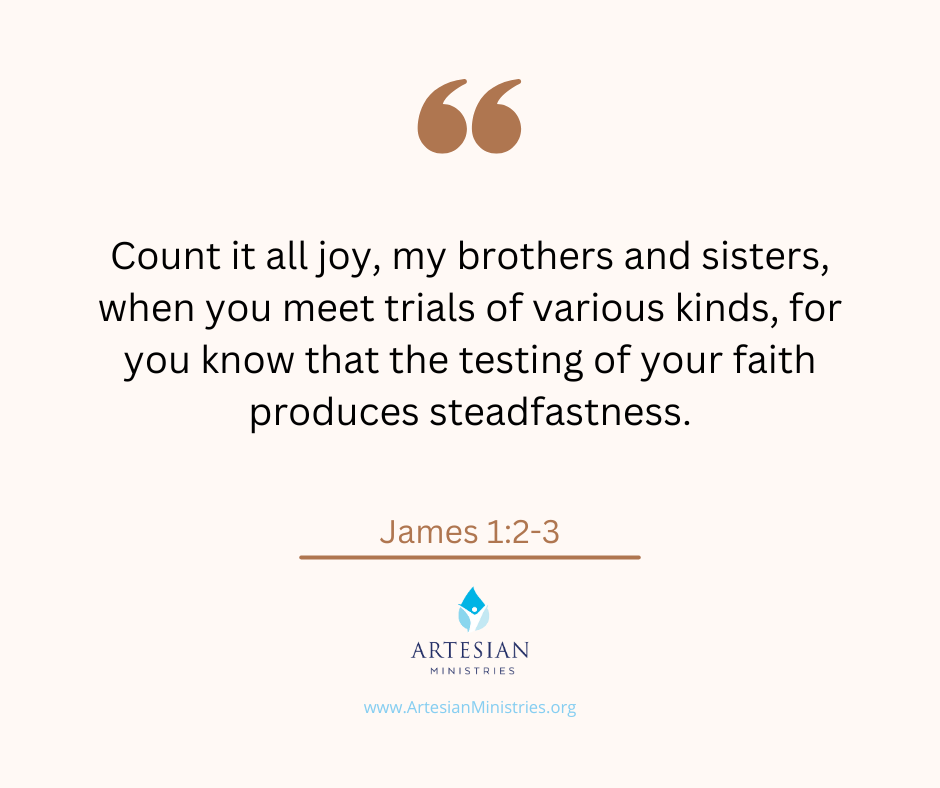 13. Conquering Temptation
"For we do not have a high priest who is unable to sympathize with our weaknesses, but one who in every respect has been tempted as we are, yet without sin. Let us then with confidence draw near to the throne of grace, that we may receive mercy and find grace to help in time of need." Hebrews 4:15-16
Jesus Christ experienced temptations while He was here on Earth yet did not fall into sin. This means that Jesus understands firsthand weakness and disappointment. He can sympathize and emphasize with such pain. He even paid the price for our sins with His life.
Addiction may have once had you, but this verse reassures you that Jesus' mercy and compassion has the final say.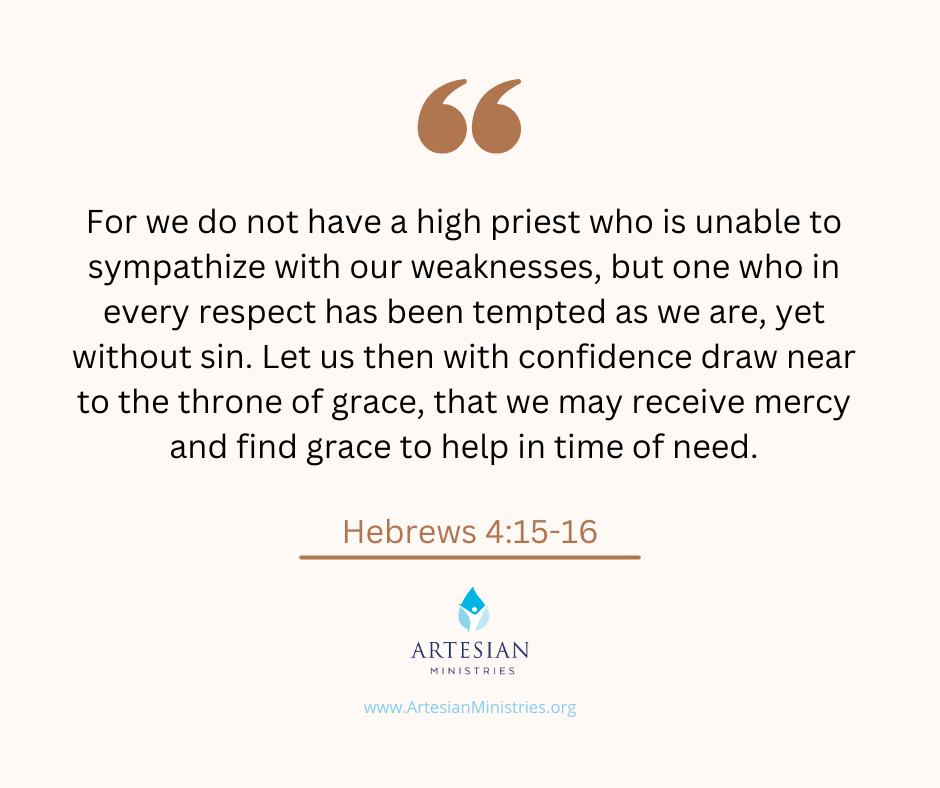 14. Victorious Strength
"I can do all things through Him who strengthens me." Philippians 4:13
Feeling weak and overwhelmed is common as you focus on overcoming addiction. It is normal to feel self-directed anger and shame for the damage your addiction has caused in your life and the relationship with family and friends you hold dear.
But this verse confirms that all things are possible in Christ – even defeating addiction. God faithfully provides His strength to stay focused and on the path to your new life.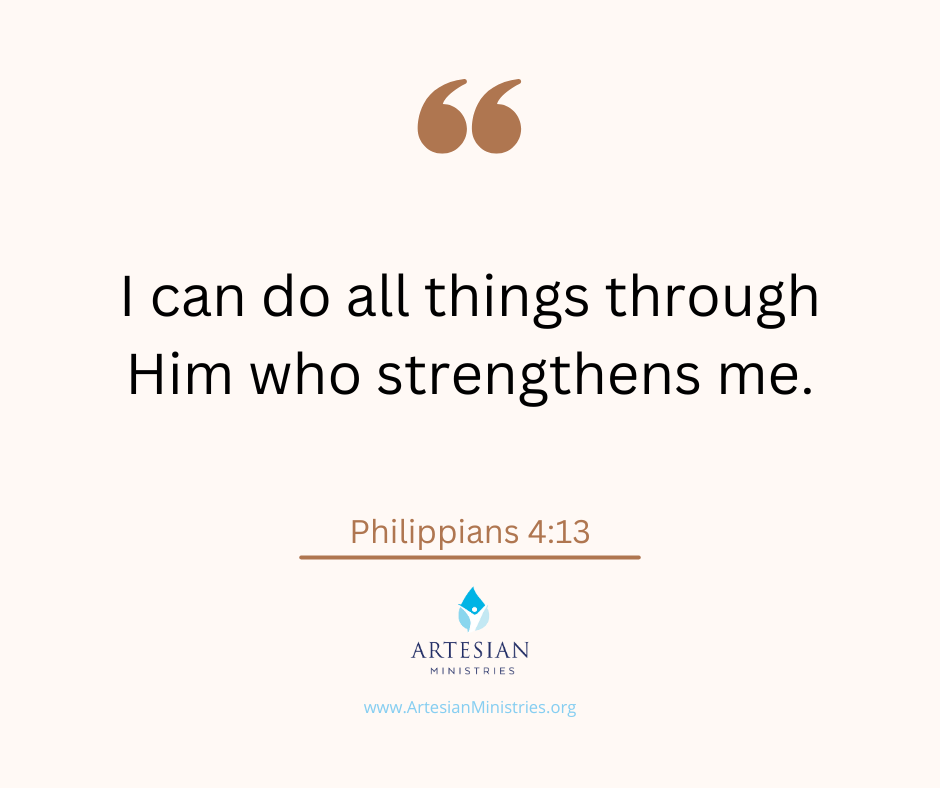 15. Faithful Guide
"And lead us not into temptation, but deliver us from evil." Matthew 6:13
The last thing that Satan wants is your recovery. He will lob every fiery dart at you in order to bring you down. But God will never tempt you, much less lead you there. The enemy's temptations may be strong, but God has unlimited power to defeat that enemy.
So when you are tempted to fall back into old patterns or places where your addiction thrived, pray this prayer for God to deflect the enemy's evil plan.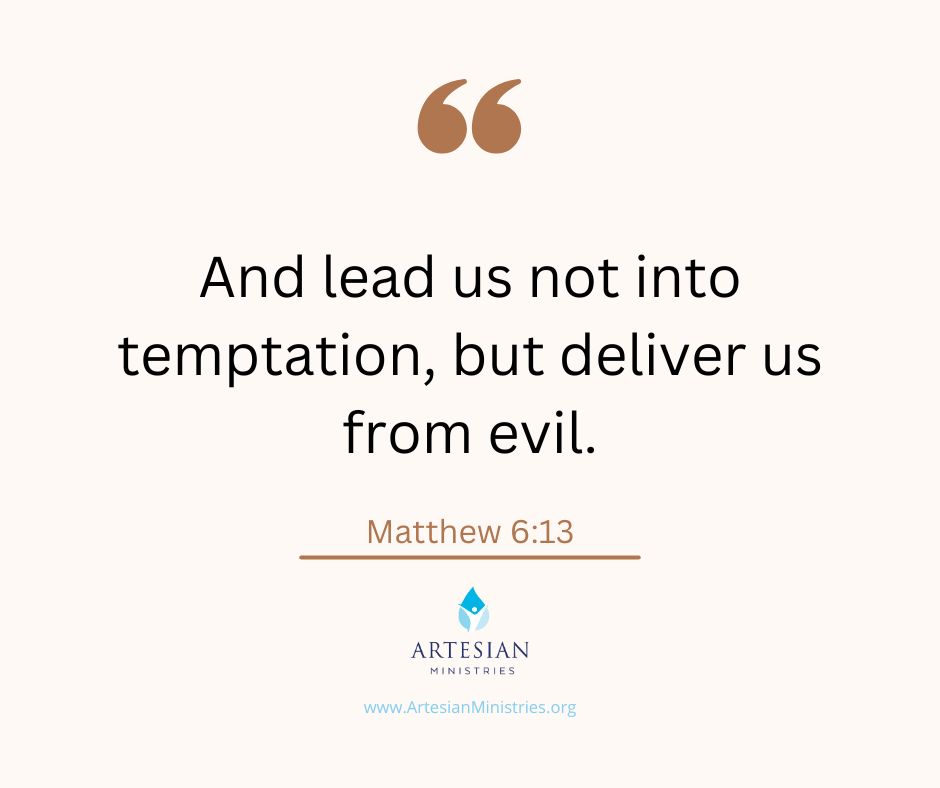 16. Helping Others
"Brothers and sisters, if anyone is caught in any transgression, you who are spiritual should restore him in a spirit of gentleness. Keep watch on yourself, lest you too be tempted." Galatians 6:1
You may have family or friends who also abuse addictive substances. If so, you could serve as part of their support network. By listening to their struggles without judging, you could provide an excellent example by living a healthy, God-centered lifestyle.
By abstaining from drugs, alcohol, or other addictive behaviors, you can demonstrate that victory is possible through Christ. Your example can help prevent them from succumbing to their sinful temptations and point them to the One who can bring ultimate victory.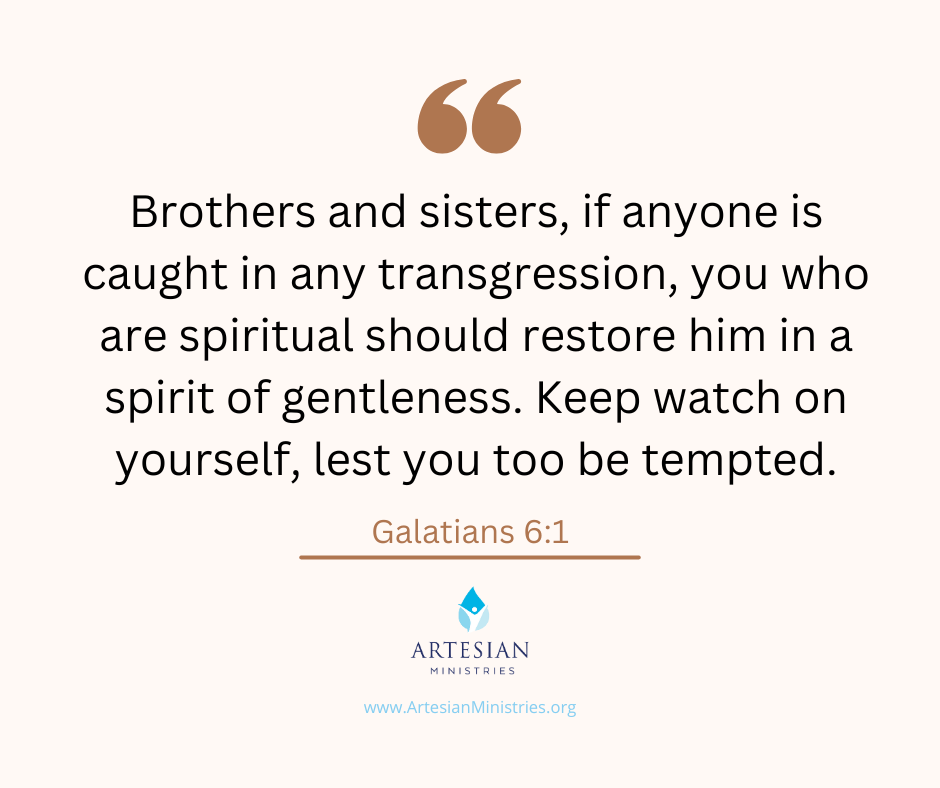 17. God Listens
"Then you will call upon me and come and pray to me, and I will hear you. You will seek me and find me, when you seek me with all your heart." Jeremiah 29:12-13
God is as close as your next breath and hears your prayers without fail. God listens to you and knows the content of your heart. Your heart is likely heavily burdened with the shame and trauma caused by addiction. Some days may feel like it is simply too much to handle.
But God promises that He will listen to your prayer and always be available when you call on Him. He never abandons nor forsakes you.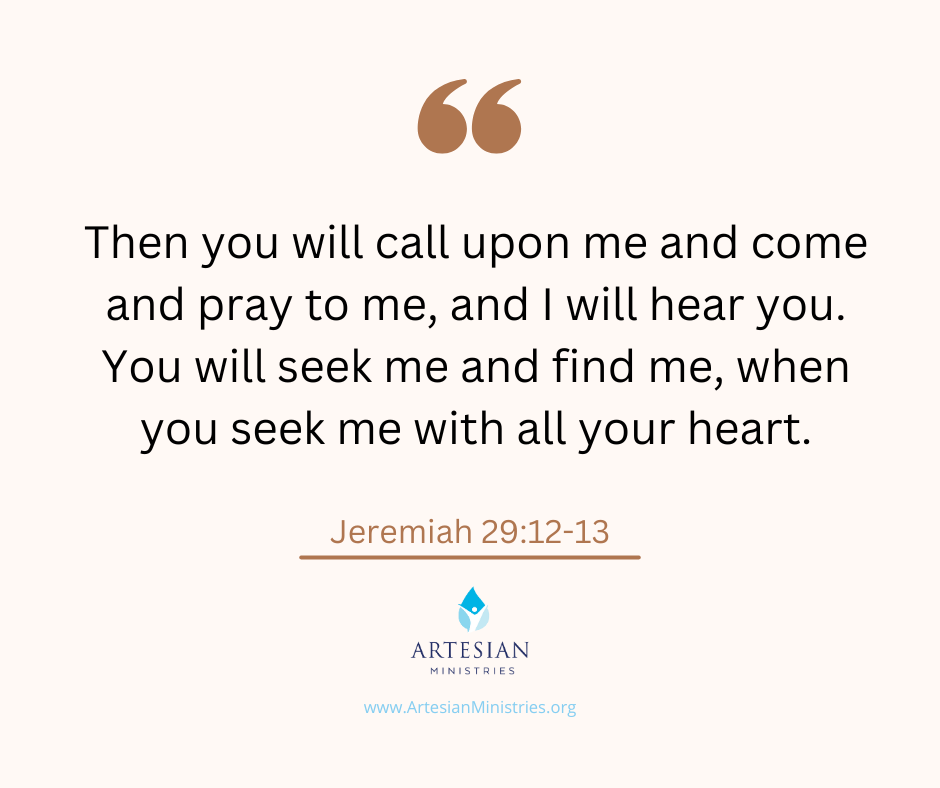 18. God Enables Recovery
Jesus looked at them and said, "With man it is impossible, but not with God. For all things are possible with God." Mark 10:27
Overcoming addiction, especially one you have struggled with for years may feel impossible. But God reminds you in this verse that absolutely everything is possible with Him.
The recovery road may be rough, but God's love and grace will bring you healing. Seeking His help is the first step toward healing. Do not hesitate to call on Him. He is ready and able to sever the tentacles of addiction.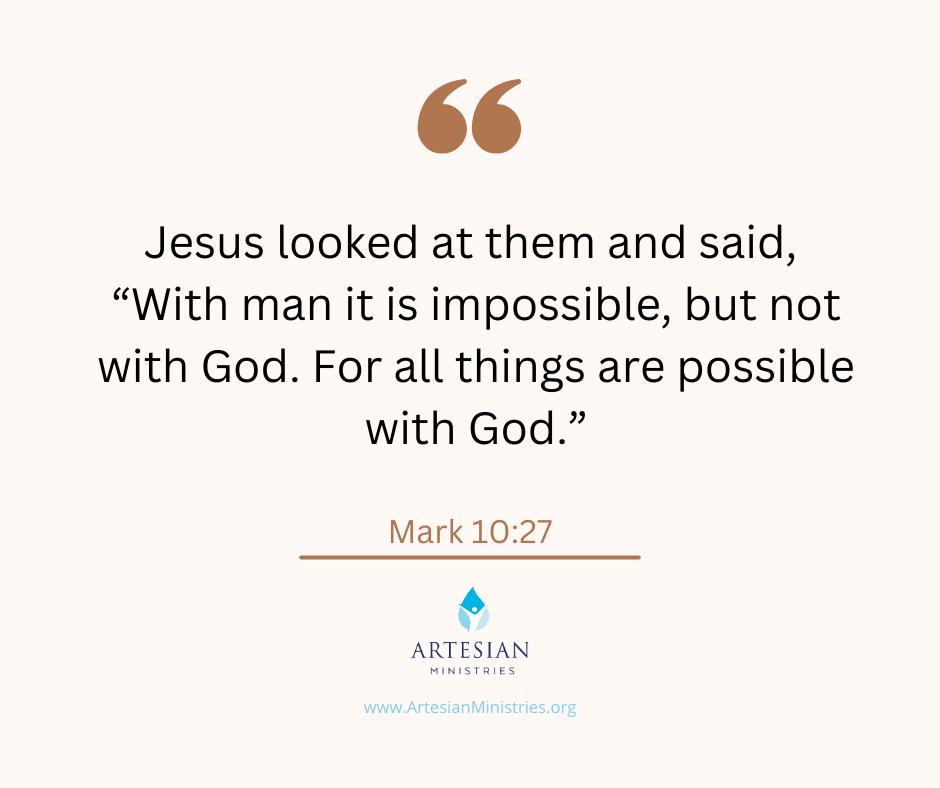 19. Renewing Your Mind
"Do not be conformed to this world, but be transformed by the renewal of your mind, that by testing you may discern what is the will of God, what is good and acceptable and perfect." Romans 12:2
The struggle with addiction always begins in your mind. Battles are won or lost in your mind long before they play out in real-time. The thoughts and content that occupy your mind make all the difference. This verse points out that renewing your mind is key to overcoming addiction.
Such a transformation can only be accomplished in Christ—spending time in His Word and prayer. Such discipline produces perseverance that is necessary for victory over any substance use disorder. Spending daily time in prayer and studying God's Word provides the unbeatable combination to defeat addiction once and for all.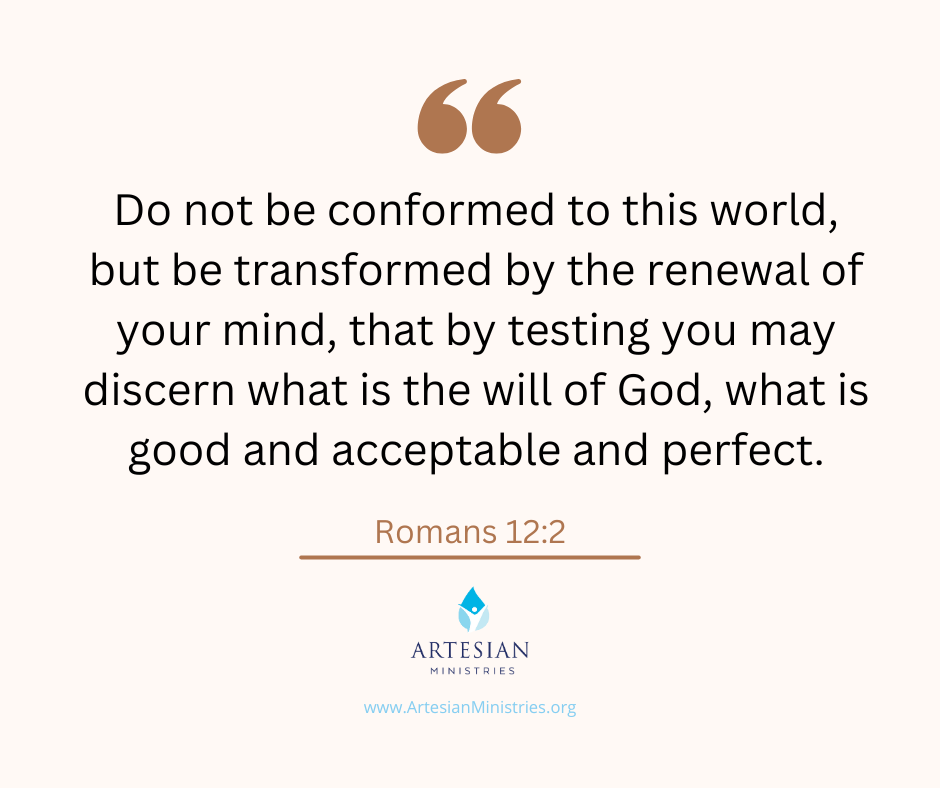 20. Facing Temptation
"Let no one say when he is tempted, "I am being tempted by God," for God cannot be tempted with evil, and he himself tempts no one. But each person is tempted when he is lured and enticed by his own desire." James 1:13-14
Satan will use every opportunity to put the stumbling block of temptation in your path. Whether through a tempting environment in your area of addiction or careless words spoken by unsupportive friends, you have a choice whether or not to give in to that desire.
God will never tempt you. God tests you toward success, as in a classroom. The enemy alone tempts you toward failure for destruction. Keeping your eyes on God and turning over the temptation battle to Him will keep you on the right path toward recovery. God is faithful and wants you to live a life free of addiction. Trust Him.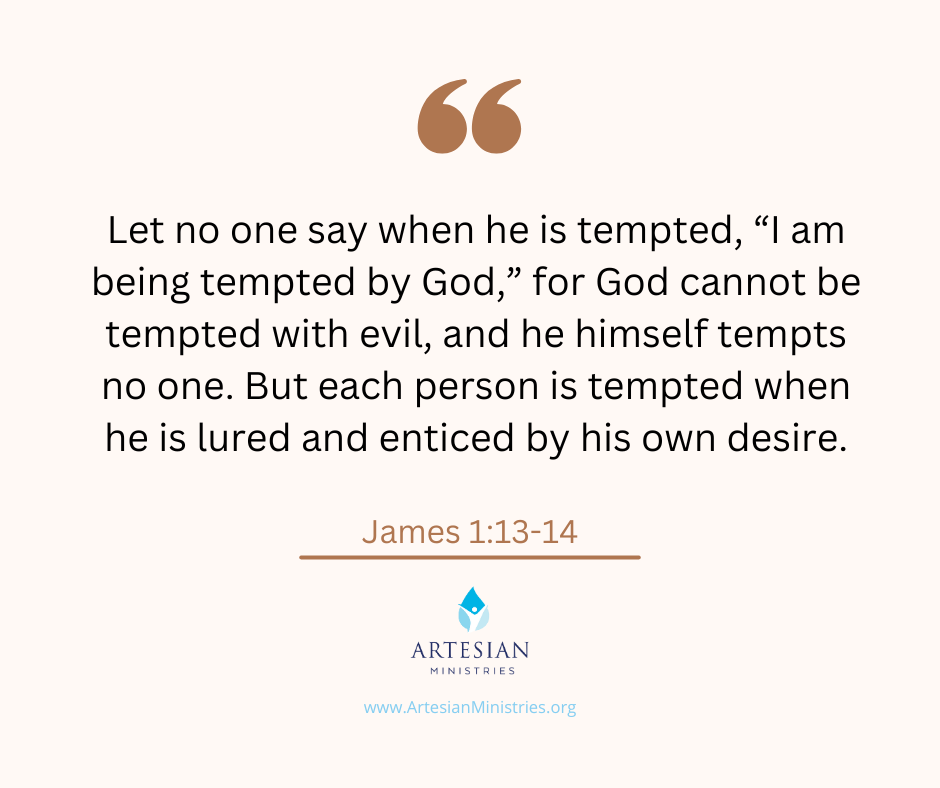 21. Defining Desires
"For all that is in the world—the desires of the flesh and the desires of the eyes and pride of life—is not from the Father but is from the world." 1 John 2:16
The desire to sin and fall into addiction never originates from God. This verse reminds you that this world and the temptations paraded before your eyes are the culprits. The God of all grace designed you to live in different ways—ways that honor Him and build your life on His promises.
A life free from addiction can be leveraged in serving Him for Kingdom purposes. The best treatment plan is calling on the name of our Lord Jesus Christ and trusting in His holy treatment program of love, mercy, and grace.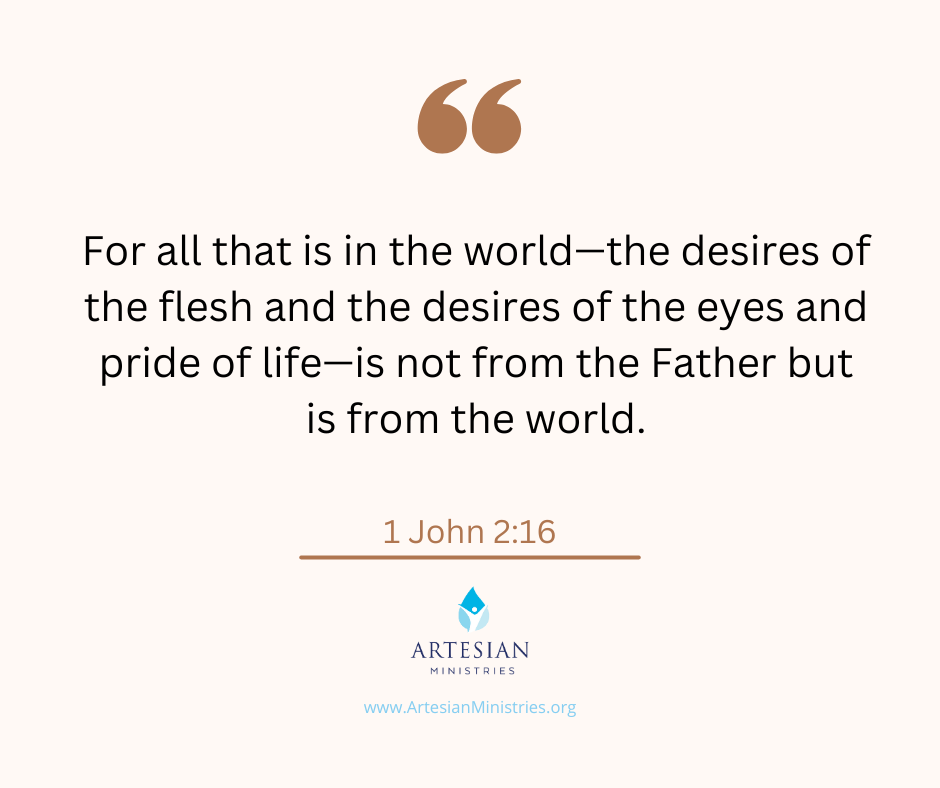 22. Not All Things Are Helpful
"You say, 'I am allowed to do anything'—but not everything is good for you. And even though 'I am allowed to do anything,' I must not become a slave to anything." 1 Corinthians 6:12
This verse hits a key point: you are allowed to do anything. But addiction stops short of asking a crucial question: "Is it helpful?" Or even further: "Am I becoming a slave to this thing?" The Apostle Paul answers those questions flat out: not everything is good for you.
And even though you are allowed to do anything, there will be consequences for harmful decisions. God allows consequences to fall based on your choices in order to change behavioral patterns toward better choices. In spite of everything, remember that God consistently and faithfully forgives you because He loves you.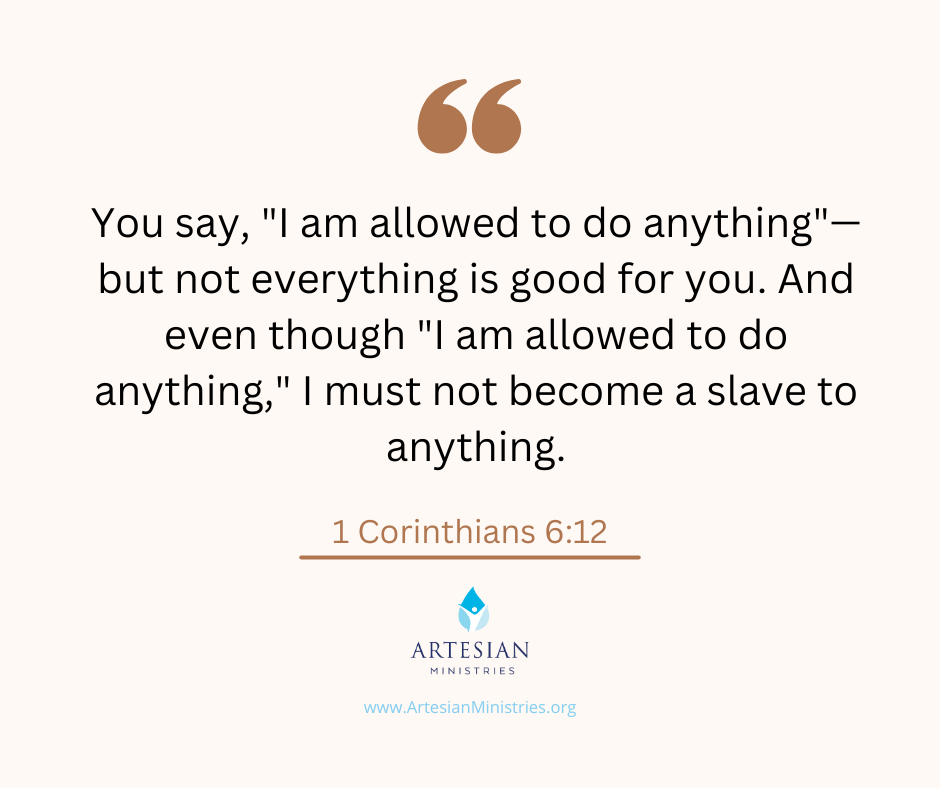 23. Resist the Devil
"Submit yourselves therefore to God. Resist the devil, and he will flee from you." James 4:7
 The devil is going to mess with you, but God promises that when you resist the devil, he will flee. He has no choice. That does not mean he will not keep trying and tempting, but every time you resist in the name of Jesus, the devil will flee.
So when addiction temptations start running through your mind, speak the Word of God aloud. Open your Bible or this list of Bible verses and start speaking them out loud. There is POWER in the name of Jesus and the devil holds no power against it. Memorizing some or all of these verses will enable you to fight effectively against every single temptation the moment that it raises its ugly head.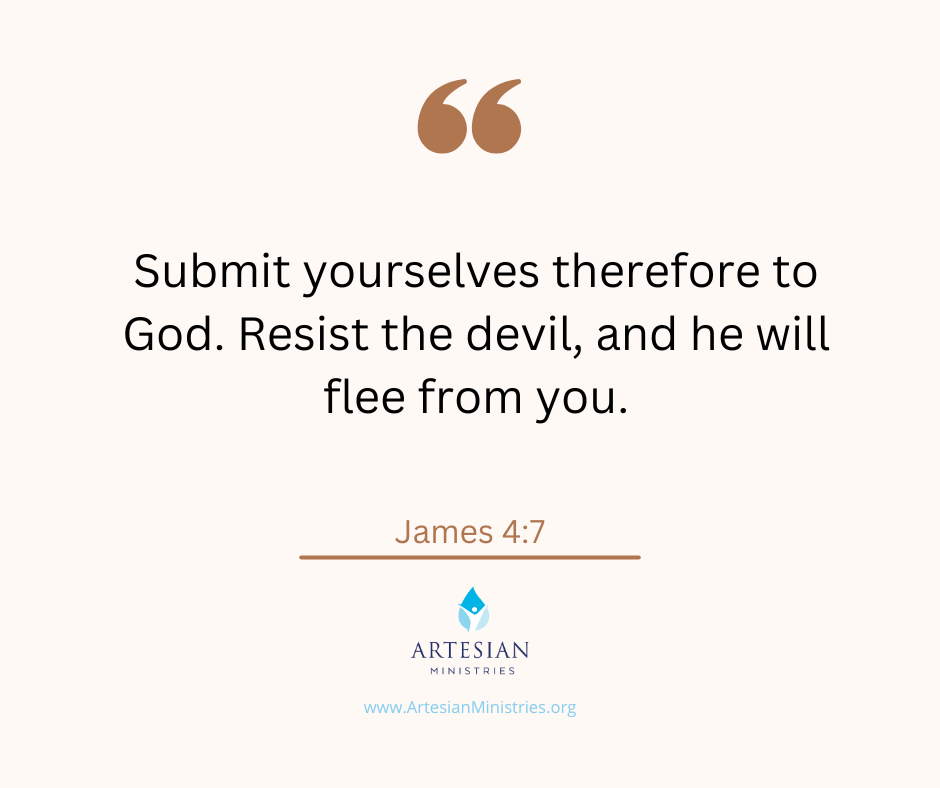 24. Call on the Lord
"Then call on me when you are in trouble, and I will rescue you, and you will give me glory." Psalm 50:15
As you walk the road toward addiction recovery, there will never be a time when God is too busy to help you. Whether at two in the afternoon or two in the morning, He will come to your rescue.
And He deserves all the glory for rescuing because you know all too well that you cannot rescue yourself. You have tried more times than you can count to save yourself from addictive behavior, but your sinful nature has been a relentless stumbling block.
Yet when you call on the Lord, there is no stumbling block that God cannot blast out of the way to rescue you every single time.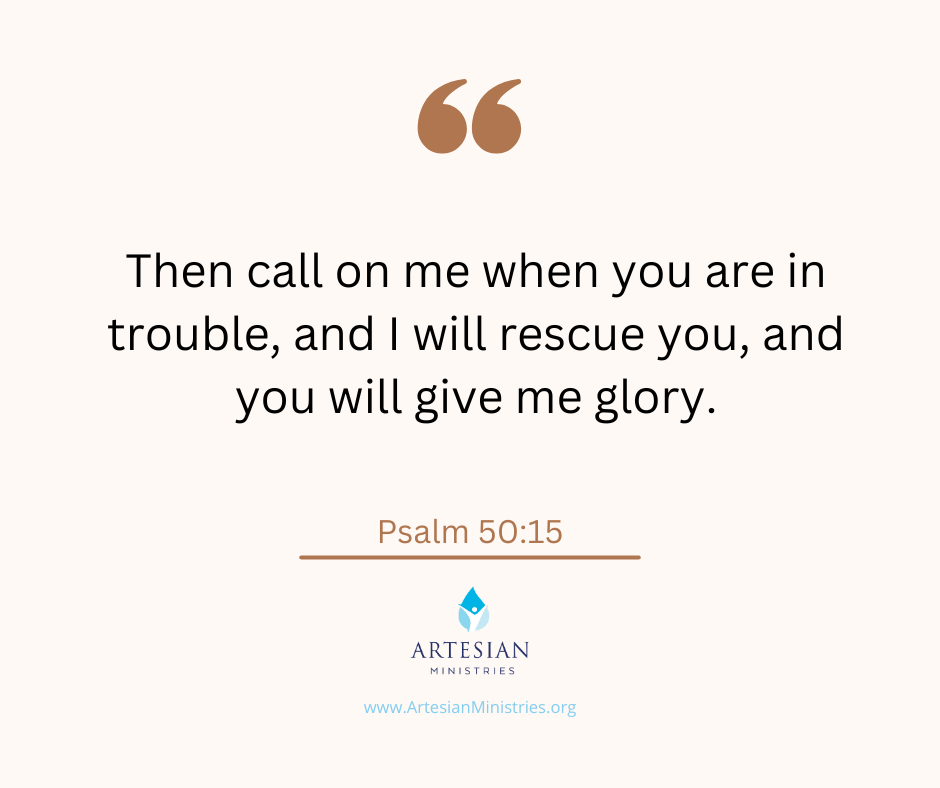 25. Freedom in Christ
"So if the Son sets you free, you will be free indeed." John 8:36
What a perfect verse to wrap up our list of Bible verses to overcome addiction. When Jesus sets you free from your addiction, it's freedom from the inside out. He transforms your mind, which changes your future behavior to live a God-honoring life.
A mind set free by Christ experiences new life that can only come from Him. Keep fighting the good fight against addiction with His Word and the power of His Name.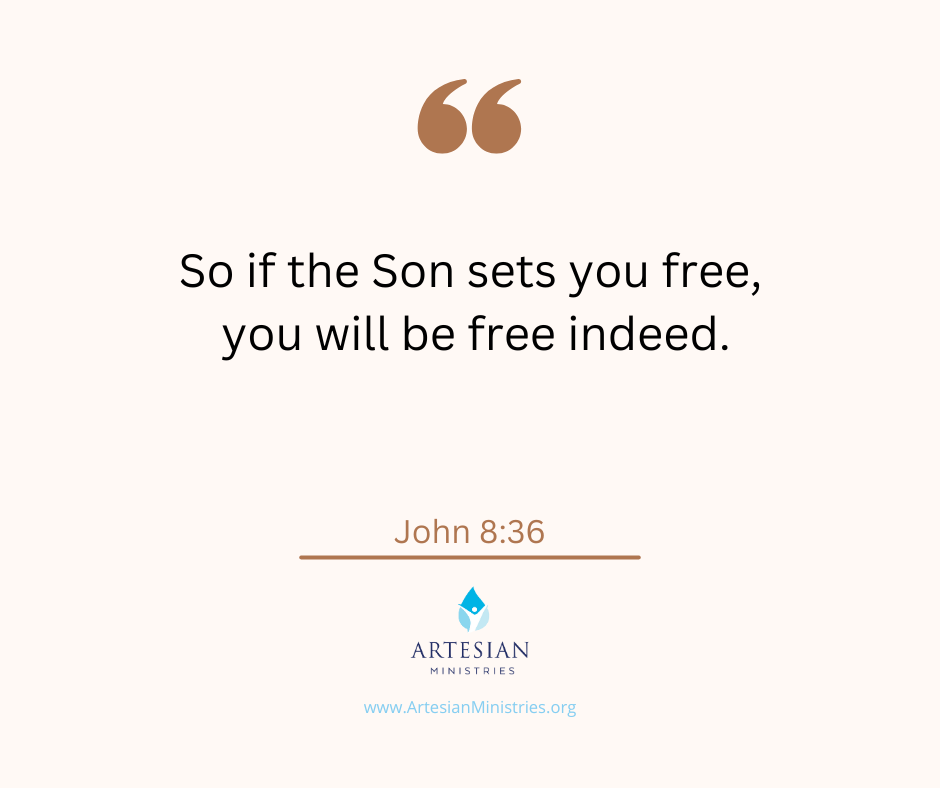 Conclusion
Take heart! You have started your journey toward overcoming addiction, which is very brave indeed. On those days that you feel discouraged or defeated, keep these verses close by. Keep the Word of God on your lips and His name in your prayers. And when He sets you free, you will be free indeed.
Related Posts:
About the Author
Although Donna is a sought-after Bible teacher, her path from being unchurched to becoming passionate about sharing Jesus was not easy. Go here to read her God-breathed journey, "From Unchurched to Becoming a Multi-Published Author and Sought-After Speaker." If you want to send Donna a quick message, then visit her contact page here.
{Some of these links are affiliate links. If you make a purchase through that link, the ministry may receive a small commission at no extra cost to you. Thank you for your support!}