Christmas is the biggest, most celebrated, and holy holiday season in the world. In the United States of America, it is a cherished time of the year when we celebrate the birth of Jesus, decorate a Christmas tree, hang Christmas lights, and invite family and friends for Christmas dinner.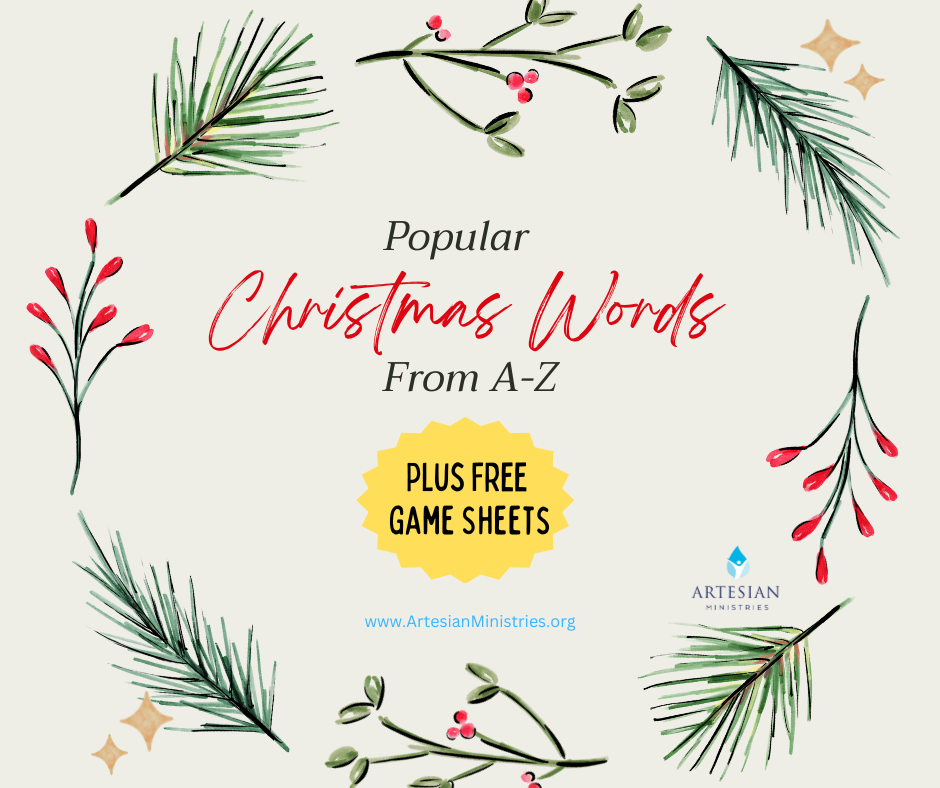 A lot of merrymaking activities accompany this special time of year. Have you ever taken the time to make a list of Christmas words that make up your Christmas vocabulary?
Here is a holiday word list (plus free game sheets for your holiday gatherings) containing a lot of Christmas words that are the most beloved from each letter of the alphabet.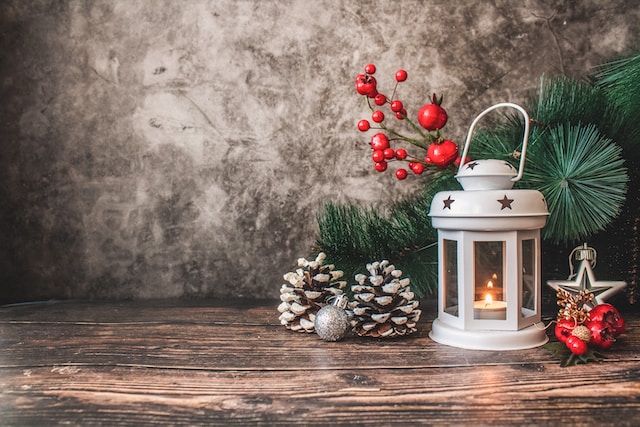 Letter A
Advent
Angel
Away in a Manger
Announcement (the birth of Jesus)
Anticipation
All (is calm, all is bright)
Antlers
Attend (church and Christmas gatherings)
Acknowledge (our need for a Savior)
Aroma
Appreciate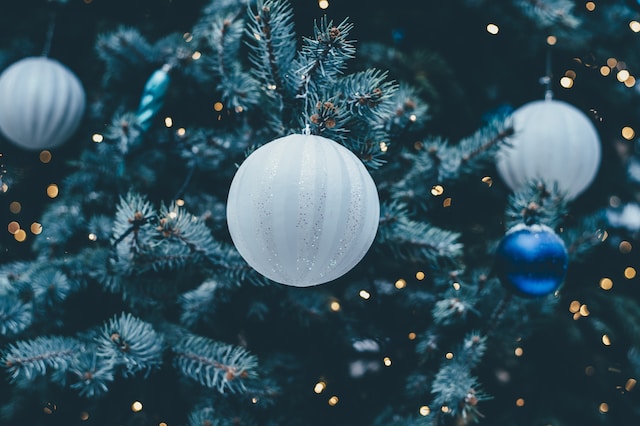 Letter B
Bethlehem
Birth (of Jesus)
Blessed
Bells
Believe
Blitzen (Santa's reindeer)
Boots (snow and ski)
Baking
Born
Buying (gifts)
Bows
Boxes (to hold gifts)
Boxing Day
Best (time of joy)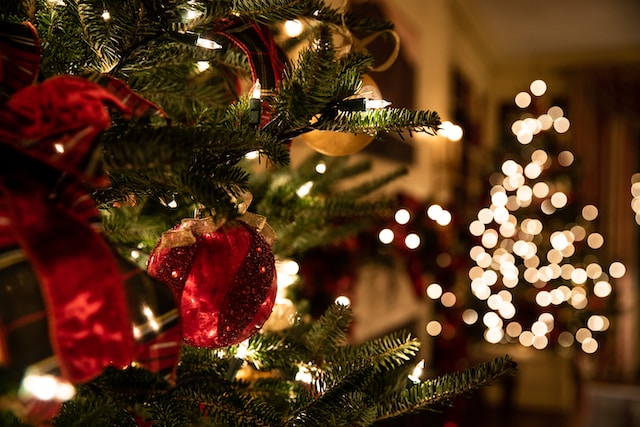 Letter C
Christmas
Carols
Cranberry sauce
Christmas story
Cookies
Candy
Cozy
Cherubs
Calling birds (the fourth gift in the song "The Twelve Days of Christmas")
Cake
Candles
Choir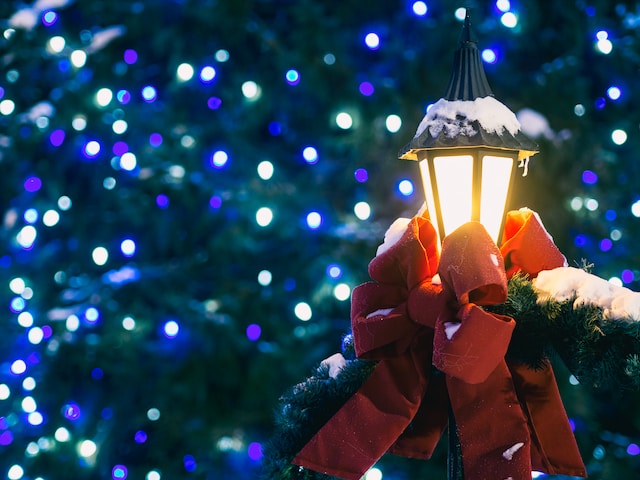 Letter D
David's star
Dasher (one of Santa's reindeer)
Dancer (one of Santa's reindeer)
Deck the Halls
December
Dressing
Deliver (Christmas presents)
Dashing (through the snow)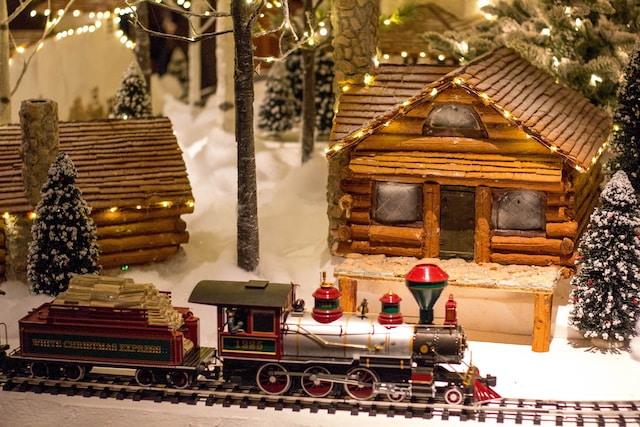 Letter E
Epiphany (Three Kings Day)
Emmanuel ("God with Us"; the name given to Jesus)
Elves (Santa's helpers)
Eggnog
Eve (the day before Christmas)
Eat
Evergreen (Christmas tree)
Entertain (hosting Christmas gatherings)
Excited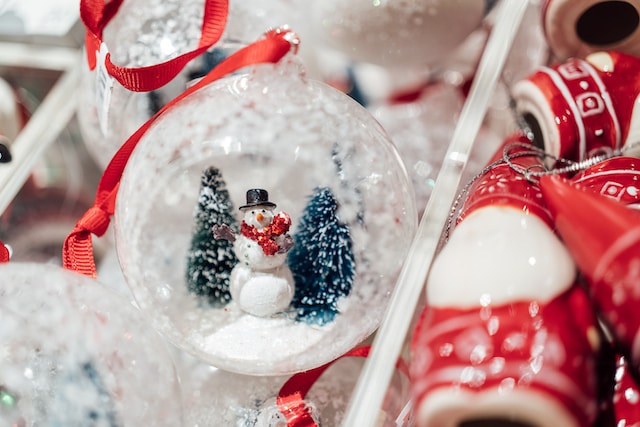 Letter F
Frankincense
Father Christmas
Family
Fireplace
French hens (the third gift in the song "The Twelve Days of Christmas")
Fellowship
Friends
Forgiveness
Freezing
Fruitcake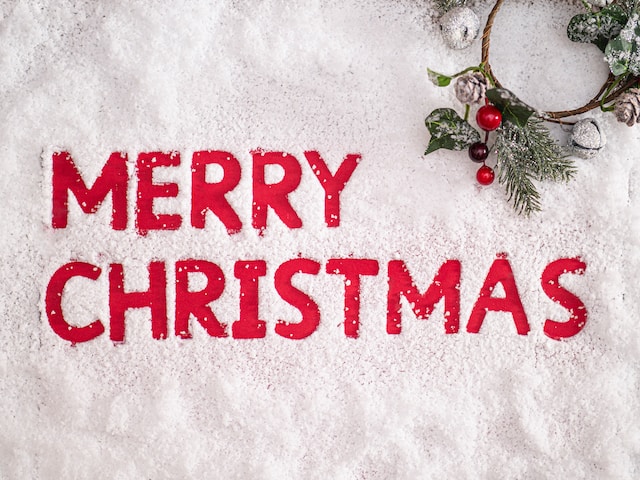 Letter G
Glad Tidings
Grace
Great Joy
Gift Exchange
Good Tidings of Great Joy
Glory (that shone around the shepherds the night of Jesus' birth)
Gifts
Gabriel (the angel who told Mary she will give birth to Christ, our Savior)
Gratitude
Gingerbread
Gravy
Generosity
Geese-a-laying (sixth gift in the song "The Twelve Days of Christmas")
Golden Rings (fifth gift in the song "The Twelve Days of Christmas")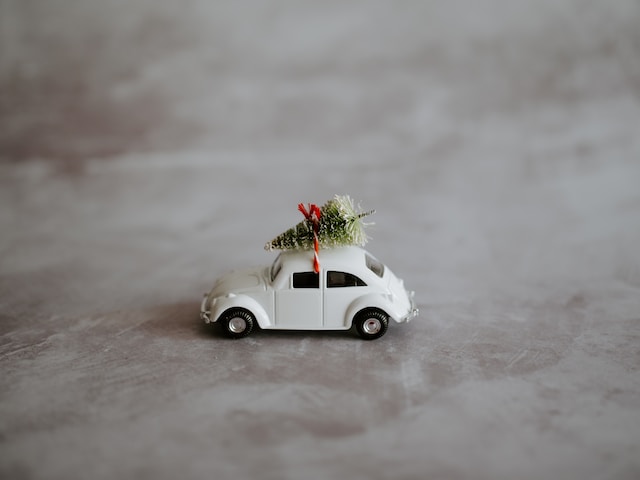 Letter H
Holy
Ho Ho Ho
Hot Chocolate
Hot Cider
Holiday
Home
Heavenly Host
Hope
Ham
Hugs
Happy
Hark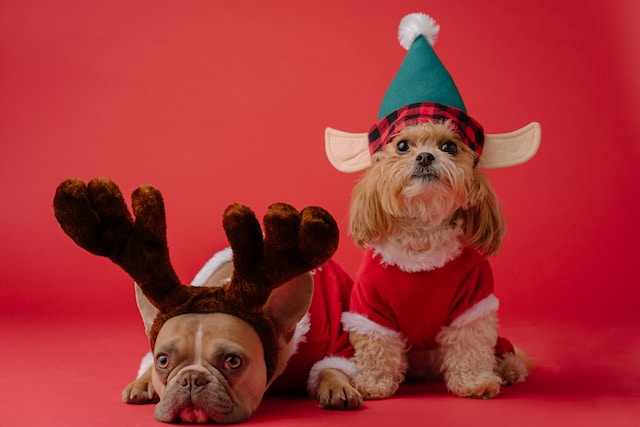 Letter I
Incarnate
Infant
Ivy
Icicles
Ice Skates
Illumination
Inn (Mary and Joseph found no room in the inn)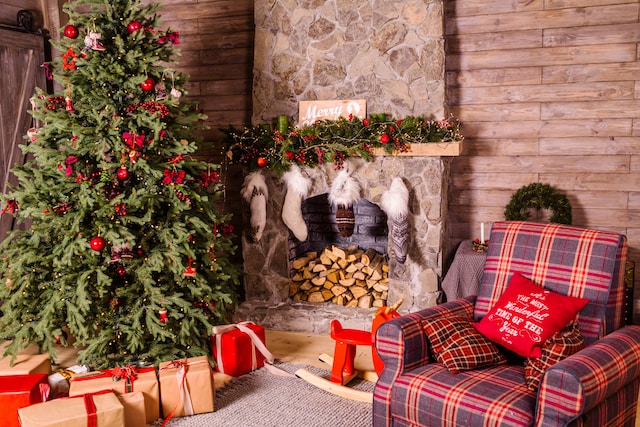 Letter J
Joy to the World
Jack Frost
Jingle Bells
Joseph (Mary's husband)
Jubilation
Joy
Jolly
Jingle Bell Rock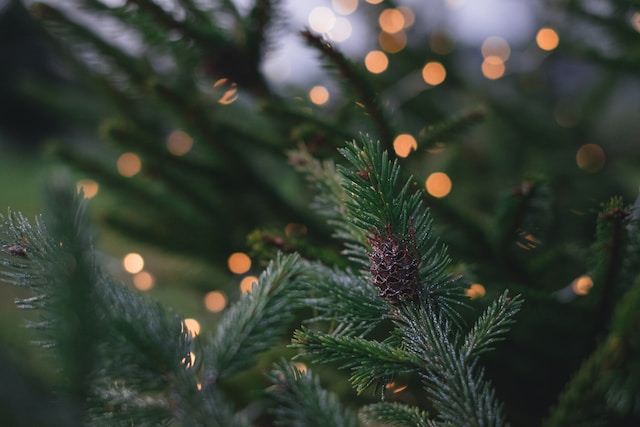 Letter K
King
Kris Kringle
Kiss (under the mistletoe)
Kindness
Kids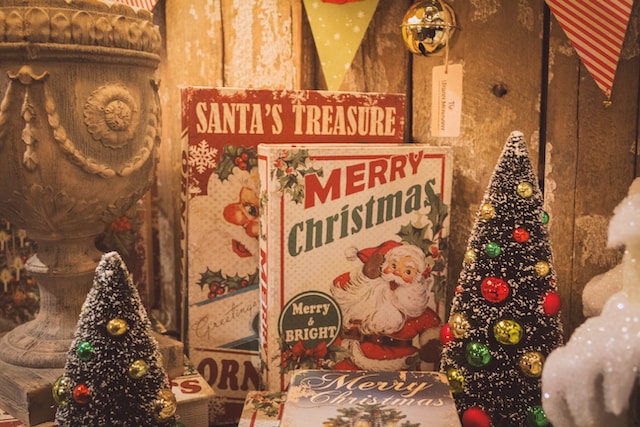 Letter L
Love
Lamb of God
Loved ones
Letter to Santa
Lights
Let It Snow
Logs
Lords-a-leaping (tenth gift in the song "The Twelve Days of Christmas")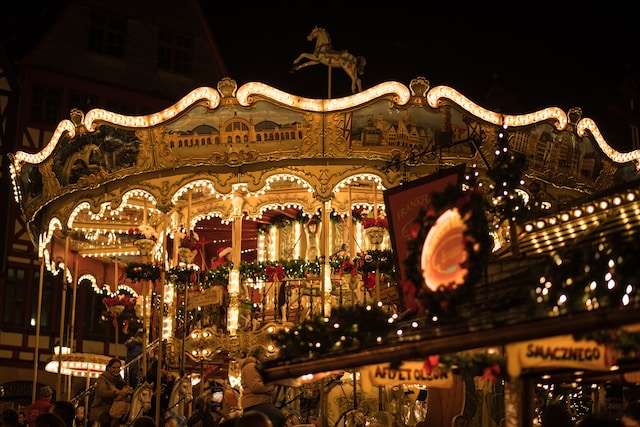 Letter M
Merry Christmas
Mary
Magi (wise men who visited Jesus)
Magical
Majesty
Miracles
Myrrh (one of the three gifts brought to Jesus by the wise men)
Mistletoe
Music
Memories
Maids-a-milking (eighth gift in the song "The Twelve Days of Christmas")
Mrs. Claus
Mercy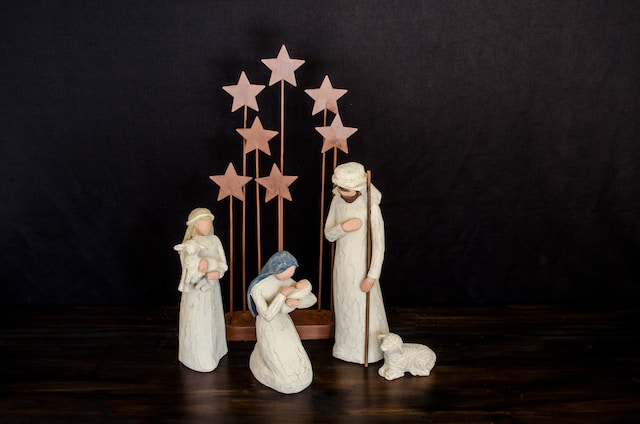 Letter N
Noel
Night Before Christmas
North Pole
Naughty and Nice
Nutmeg
Newly fallen snow
Nuts
Nostalgia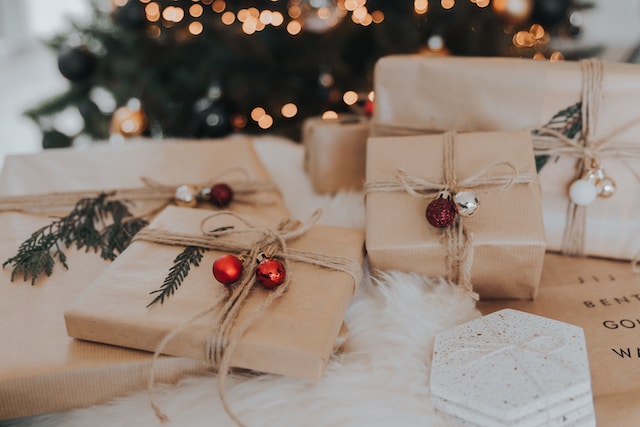 Letter O
O Holy Night
Observance (public holiday)
Occasion
Open gifts
Oven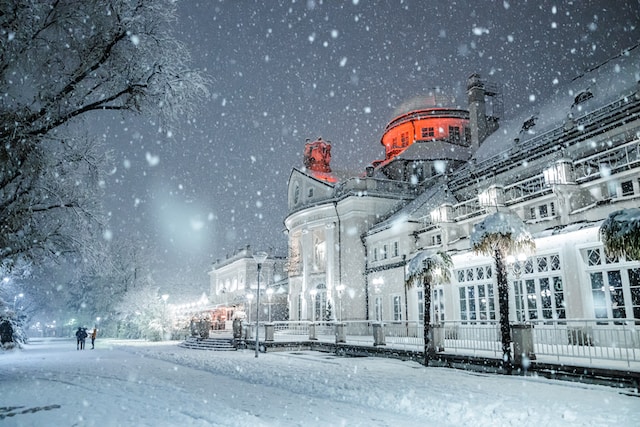 Letter P
Peace
Plum pudding
Pumpkin pie
Popcorn string
Proclaim
Poinsettia
Praise
Partridge (first gift in the song "The Twelve Days of Christmas")
Punch (festive drink)
Polar Express
Pear tree
Pipers piping (eleventh gift in the song "The Twelve Days of Christmas")
Peppermint
Prancer (one of Santa's reindeer)
Pie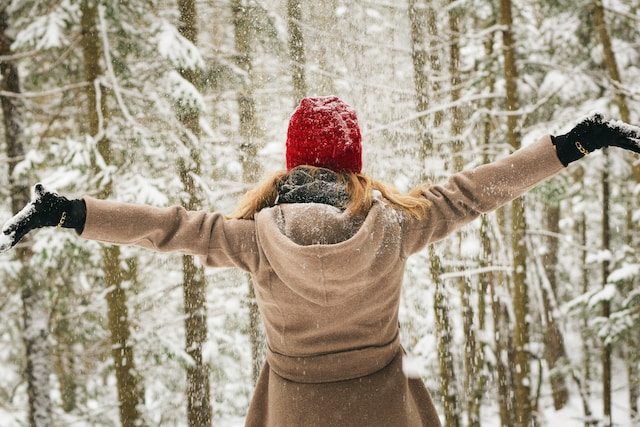 Letter Q
Quiet (of new fallen snow)
Quince pie (traditional Christmas dessert)
Quality (time with family and friends)
Quantity (abundance of food and gifts)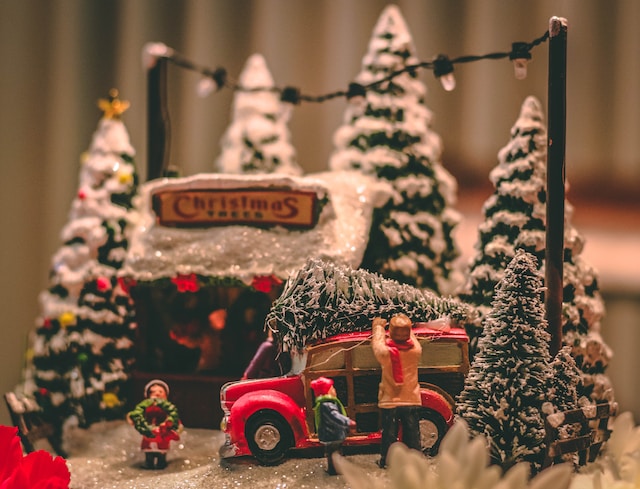 Letter R
Reverence
Religious
Reunions
Red
Roasted chestnuts
Rooftop (where Santa's sleigh lands)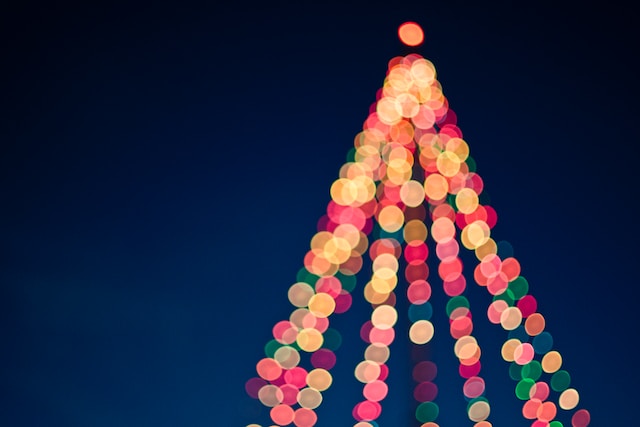 Letter S
Snow
Star of Bethlehem
Shepherd
Santa Claus
Sleigh bells
Silver bells
Secret Santa
St. Nick
Snowman
Sacred
Share
Sledding
Spirit
Sugarplums
Spicy flavor
Stockings
Santa's helpers
Santa's workshop
Songs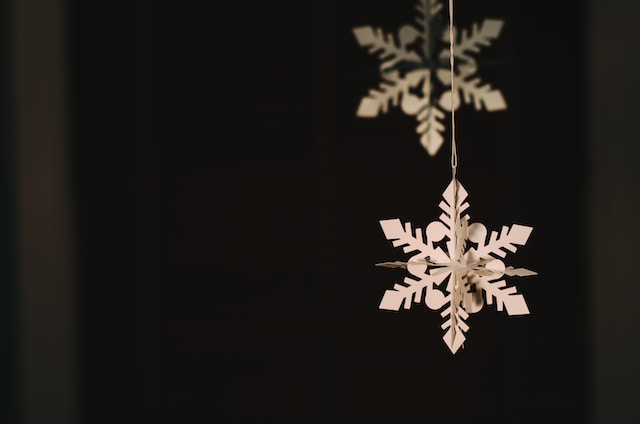 Letter T
Today (in the City of David, a Savior has been born to you)
Thanks
Three kings
Triumphant
Tree
Trumpets
Twinkling
Tannenbaum (a fir Christmas tree)
Toy soldier
Toyland
Tiny Tim (a character in Charles Dickens, "A Christmas Carol")
Trim the tree
Toys
Tradition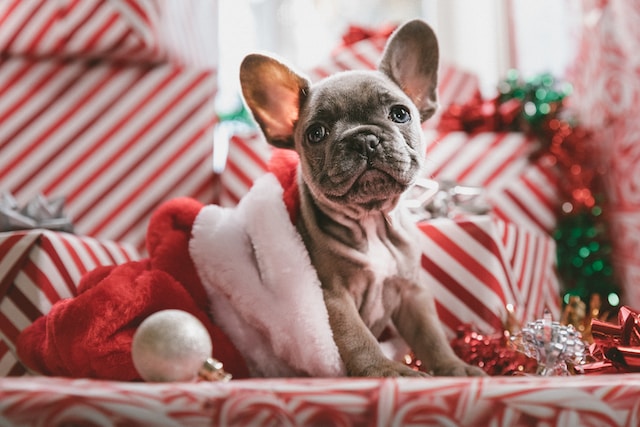 Letter U
Unity
Unselfish
Unwrap
Up on the Rooftop
Understanding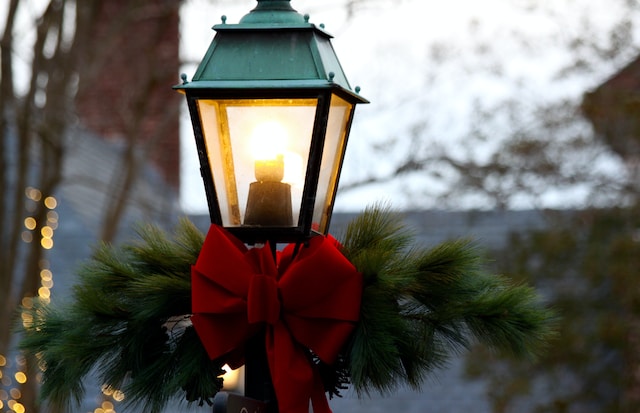 Letter V
Virgin Mary (mother of Jesus)
Vacation
Vocalists
Visions of sugarplums
Vanilla
Volunteering
Visiting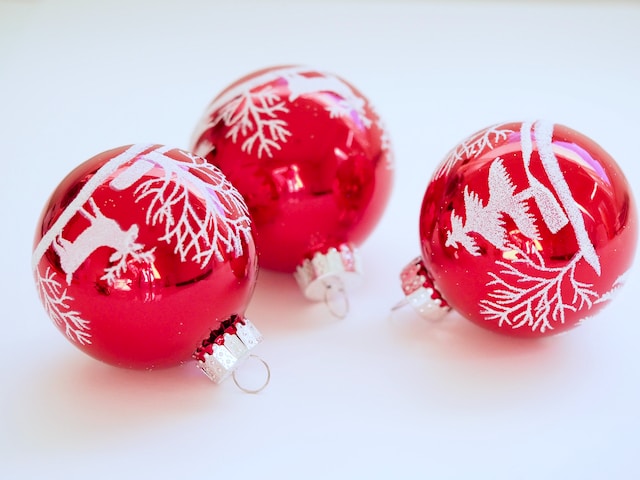 Letter W
Worship
Wondrous
Wise Men
Wassail (hot spiced cider)
Winter wonderland
Whoville (a town in the movie "How the Grinch Stole Christmas")
Warm fire
Wrapping paper
Walnuts
Wenceslas (traditional carol "Good King Wenceslas")
Letter X
Xmas (abbreviation for Christmas)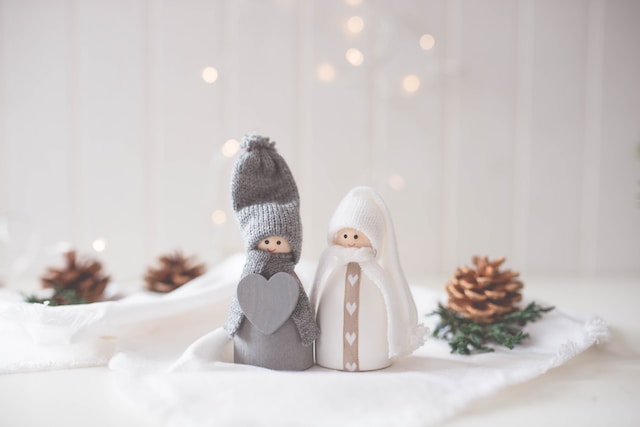 Letter Y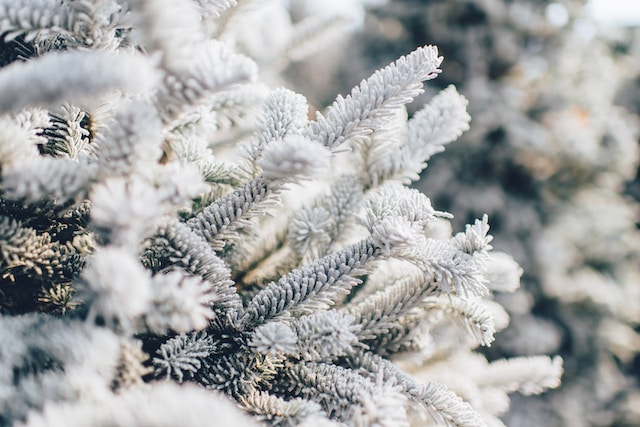 Letter Z
Zealous (Christmas-time enthusiasm)
Zest (citrus shavings for festive recipes)
Zalig Kerstfeast (Merry Christmas in Dutch)
Free Game Sheets
Christmas has many meanings for each of us! What can you add to this list? Print out the master list for you, then print out the blank sheets for each of your guests. Print double-sided to save paper! Give a prize to the one who comes up with the most.
DOWNLOAD GAME SHEETS (2 pages)
DOWNLOAD GAME MASTER SHEET (2 pages)
Related Posts:
About the Author
Although Donna is a sought-after Bible teacher, her path from being unchurched to becoming passionate about sharing Jesus was not easy. Go here to read her God-breathed journey, "From Unchurched to Becoming a Multi-Published Author and Sought-After Speaker." If you want to send Donna a quick message, then visit her contact page here.
{Some of these links are affiliate links. This means if you make a purchase through that link, the ministry may receive a small commission at no extra cost to you. Thank you for your support!}