There is no reason to beat around the bush. We are facing serious times of trouble in our world, communities, and families. Times of uncertainty in today's world can threaten our safe place and sense of comfort.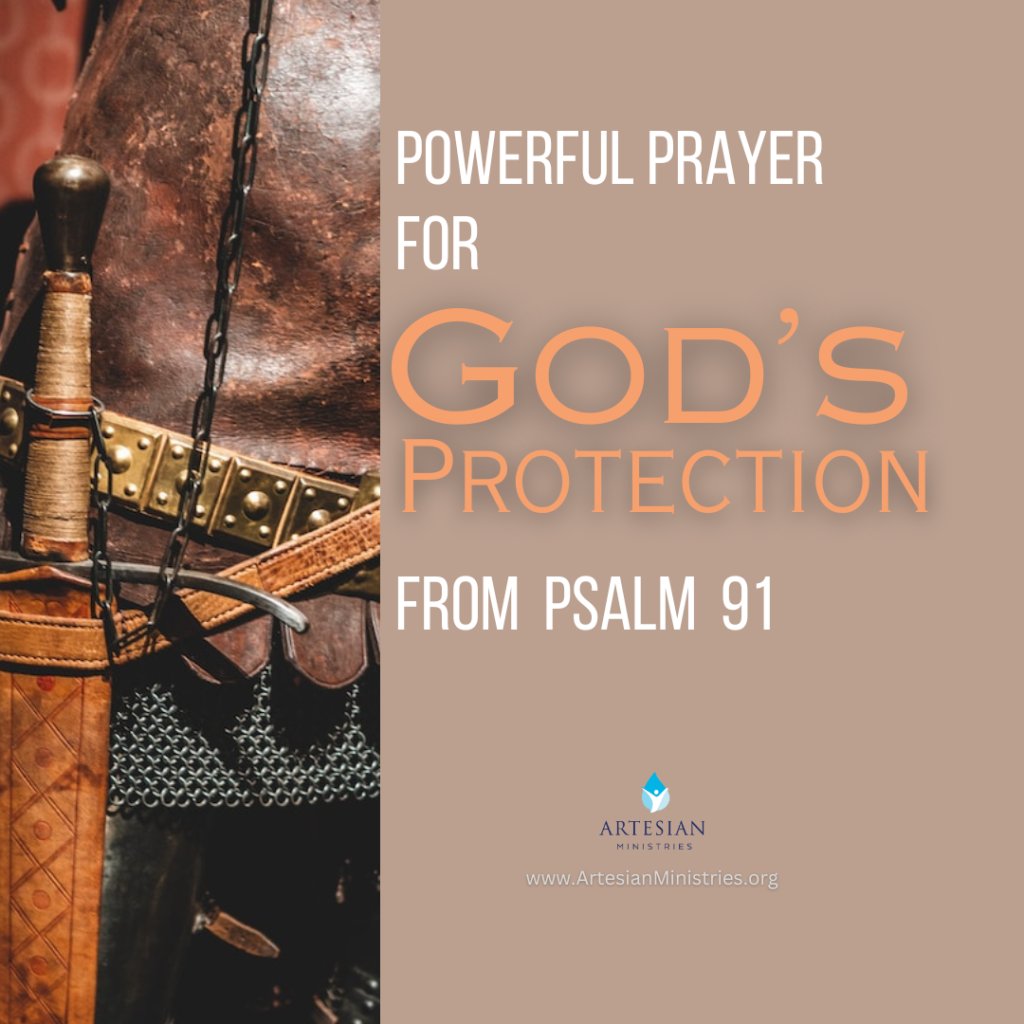 However, Christ's followers understand that God's Word and His divine protection offer hope in difficult times. It is helpful to be reminded that the shelter of the Most High stands unwavering against the terrors of the night.
Our prayer life does not need to cease in times of famine (whether spiritual, mental, or physical). God's word is Spirit-filled. If you are not comfortable with prayer, you don't have to try to think of any new prayer point. You can simply pray the words already contained in the Bible right back to God.
Contents
Here are powerful prayers that we can pray for God's presence, His hedge of protection, and great comfort in our daily lives despite fierce lions and dangerous situations.
The Soldier's Psalm
Psalm 91 is sometimes called "The Soldier's Psalm." It is one of the most powerful chapters in Scripture as a prayer of protection.
I recently contributed the forward to a brand new devotional from my publisher that focuses solely on Psalm 91 for peace and protection. Here is the beautiful cover.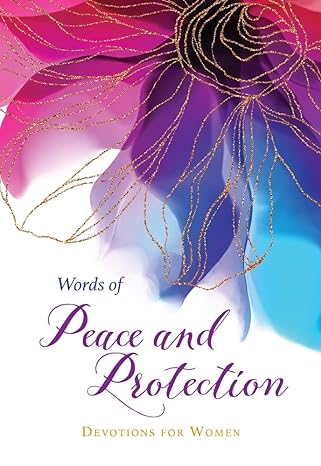 God's children experience daily warfare on the spiritual battlefield—both large and small. Some days we shout for joy when God brings victory. Other days exhaustion settles in and we wonder if we have the strength to endure.
God's inspired words tucked in this psalm of protection provide us confidence in Almighty God when doubt and weariness step onto the battlefield in this world today.
On those hard days, God wraps Psalm 91 around our heart and mind like a protective shield. He reminds us that He has not abandoned us to fight alone or unprotected.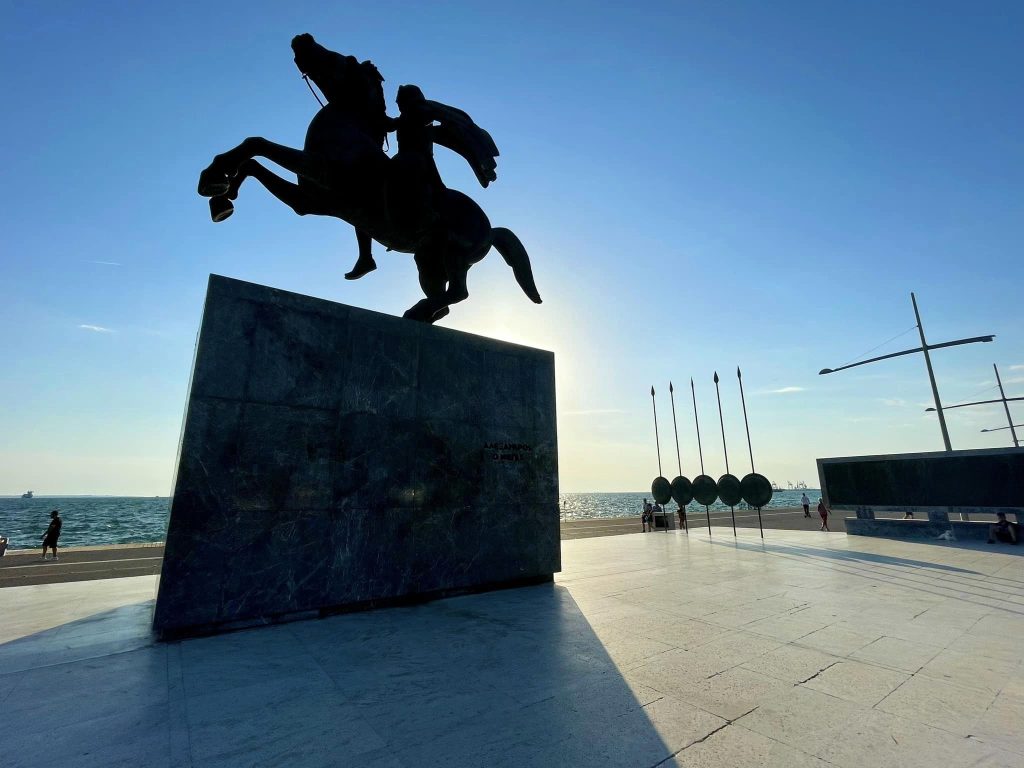 God's Promises in Psalm 91
Three players interact in Psalm 91: a believer (verses 1-2), an audience of encouragers (verses 3-13), and God (verses 14-16).
The first two verses provide a humbling example of how to proclaim unwavering trust in God as our shelter and refuge. This beautiful statement of faith flows from a life thankful for His divine protection!
When the Lord is our dwelling place, no evil, plague, or darkness ever triumphs. The Name of the Lord is mighty to save! Pray these words back to Him as a strong reminder: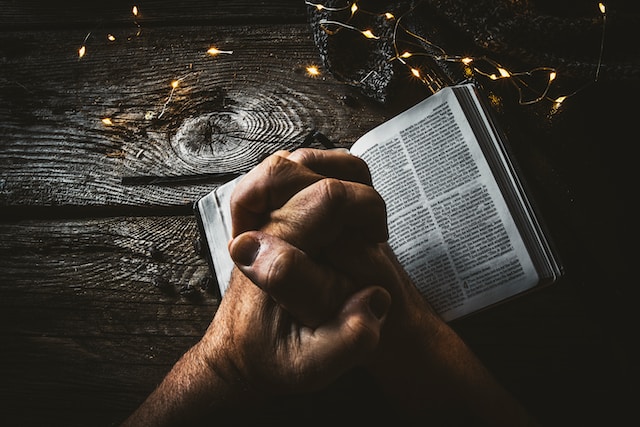 Prayers For A Place of Safety
Even though intense battles seem never-ending, we can trust that God is our strong tower. God's angels stand guard over us at His command. Picturing that truth– actually envisioning His protecting shield in our mind—provides the strength we need to stand in times of great need.
The words of Psalm 91 provide the perfect Bible verses for the most powerful prayers of protection. Simply pray in the first person as you say these words directly to your dear Heavenly Father:
Dear Lord, you promise that: "He who dwells in the shelter of the Most High will abide in the shadow of the Almighty. I will say to the Lord, 'My refuge and my fortress, my God, in whom I trust.'" (Psalm 91:1-2)
Father, remind me each day that: "He will deliver me from the snare of the fowler and from the deadly pestilence. He will cover me with His pinions, and under His wings I will find refuge; His faithfulness is a shield and buckler." (Psalm 91:3-4)
Lord, only you can faithfully: "…command His angels concerning me to guard me in all my ways." (Psalm 91:11-12)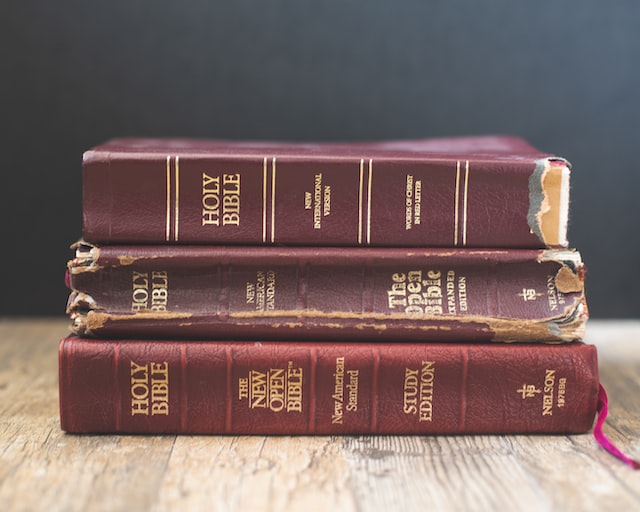 Power of God Prayers
The Soldier's Psalm concludes as God reassures us that He's got this. He's got us. He promises to deliver us from fear and trouble today, tomorrow, and into eternity.
If you are struggling with feeling His divine presence in our fallen world, these Psalm 91 verses provide power and a sense of comfort through the power of the Holy Spirit. Pray the words back to Him:
Father God, "I will not fear the terror of the night, nor the arrow that flies by day, nor the pestilence that stalks in darkness, nor the destruction that wastes at noonday." (Psalm 91:5-6)
O God, "Because I have made the Lord my dwelling place—the Most High, who is my refuge—no evil shall be allowed to befall me, no plague come near my tent." (Psalm 91:9-10)
O Lord, "I will tread on the lion and the adder; the young lion and the serpent I will trample underfoot." (Psalm 91:13)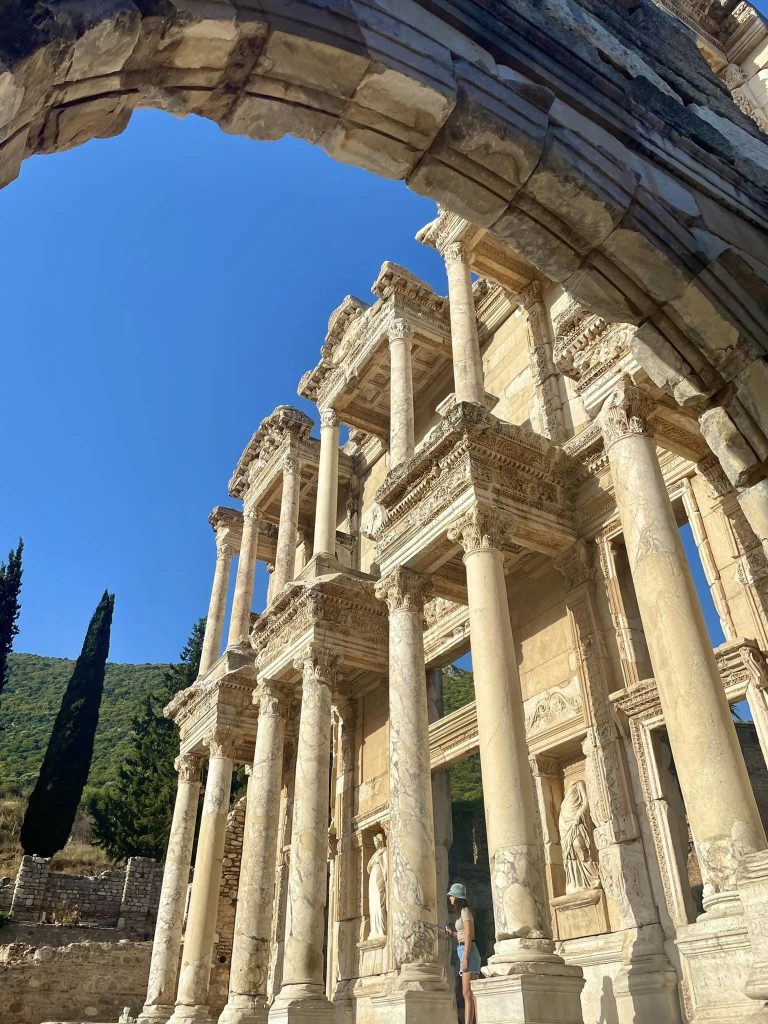 Prayers of Protection from the Word of God
Refuge awaits all who take shelter under His protective care. All who hold fast to Him in love. All who know His name. Consistent Bible study is a vital tool for knowing these truths.
Here are key verses from both the Old Testament and New Testament containing the faithful promises of God. They are a beautiful source of comfort as we pray His words back to Him: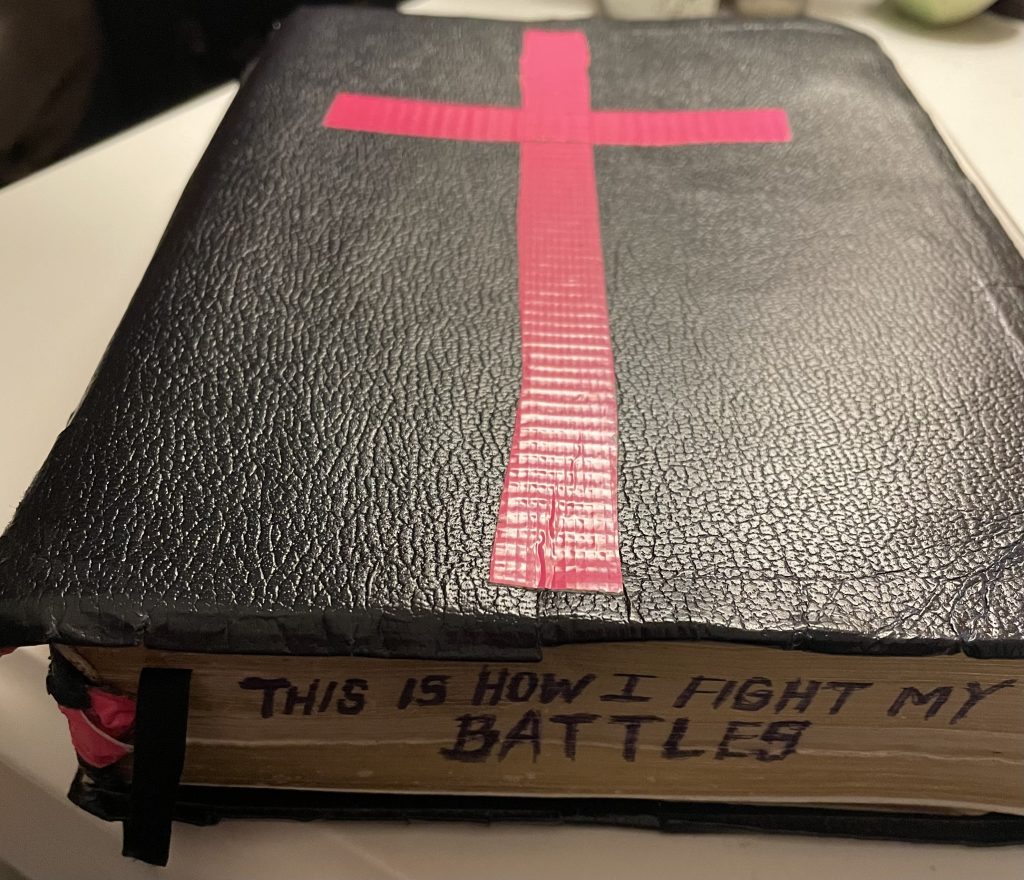 Prayers for Peace
Lasting peace only comes from God the Father. Despite war, natural disaster, destroying plague, perilous pestilence, or anything else, every child of God can rely on His peace that passes all understanding.
Grief is a natural part of life when dark days happen. God collects every tear in a bottle. But grief is not how our faith life ends. Our story begins and ends in HOPE thanks to Jesus' life, death, and glorious resurrection.
Pray these words back to Him:
Thank you, Lord, for promising: "Peace I leave with you; My peace I give to you. Not as the world gives do I give to you. Let not your hearts be troubled, neither let them be afraid." (John 14:27)
"I have said these things to you, that in me you may have peace. In the world you will have tribulation. But take heart; I have overcome the world." (John 16:33)
Father, help me remember: "You keep him in perfect peace whose mind is stayed on You, because he trusts in You." (Isaiah 26:3)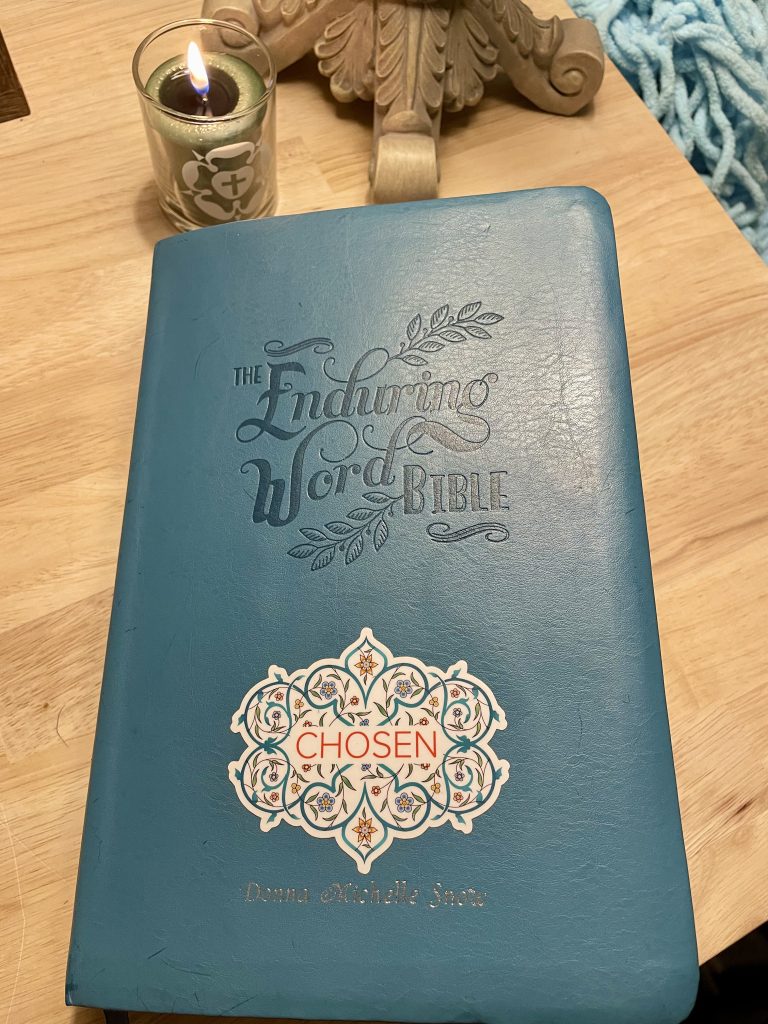 Keep a Prayer Journal
Prayer is powerful, and we have the privilege to come to the Lord with what is on our hearts and spilling down our cheeks. 
Logging our prayers and being watchful of how the Lord moves equips us to cut through the noise of everyday life to find fullness in the presence and assurance of God.
I have kept a prayer journal for years, in various forms. It provides a way to walk with purpose along my faith journey with my eyes and ears open to the leading of the Lord.
If you are new to keeping a prayer journal, here is a FREE DOWNLOAD to get you started. Just print and go! Also, here are some of my favorite journals.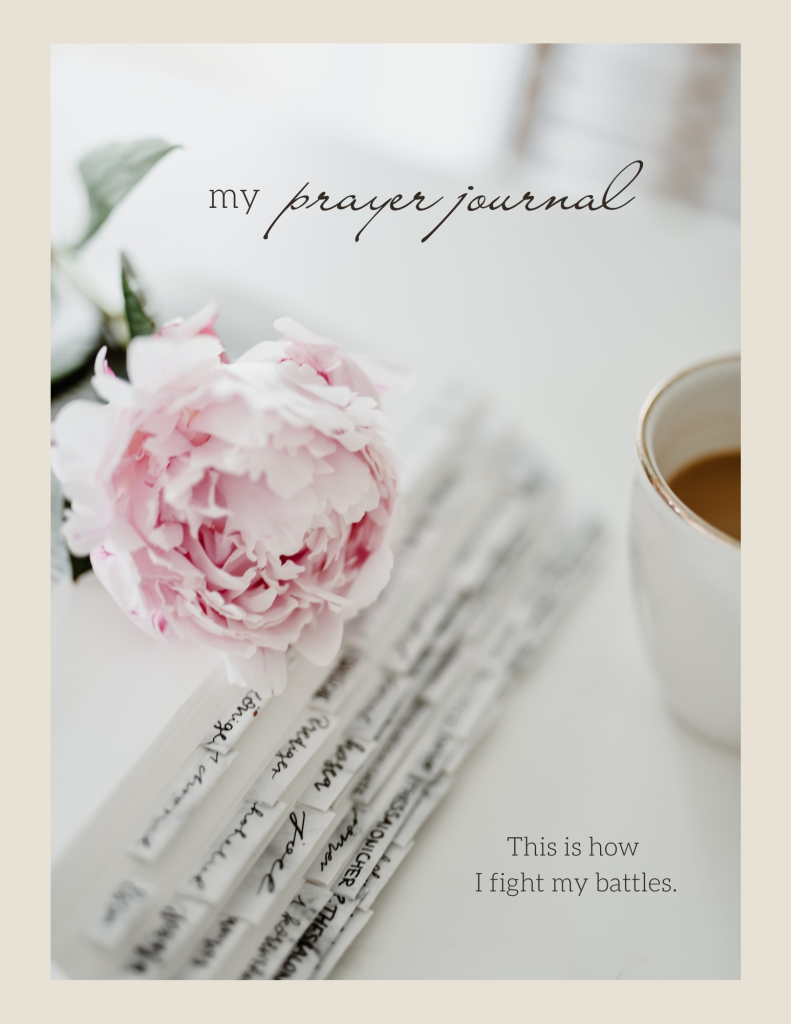 Bottom Line
When we call on the mighty name of Jesus, He will answer, He will rescue, and He will show us His salvation.
A vibrant and faithful prayer life reminds us daily that we are the precious children of God. In that most intimate relationship, we enter into the secret place of the Most High and find rest in the shade of the Almighty. 
There is no terror of night or fowler's snare in the whole world that the blood of Christ has not already defeated. In our times of need, the Lord Jesus Christ is our High Priest and holy hiding place. 
I wrote a popular Bible study about the armor of God that you may find helpful, as well.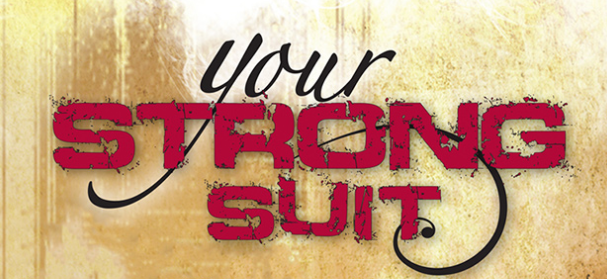 Related Posts:
About the Author
Although Donna is a sought-after Bible teacher, her path from being unchurched to becoming passionate about sharing Jesus was not easy. Go here to read her God-breathed journey, "From Unchurched to Becoming a Multi-Published Author and Sought-After Speaker." If you want to send Donna a quick message, then visit her contact page here.
{Some of these links are affiliate links. This means if you make a purchase through that link, the ministry may receive a small commission at no extra cost to you. Thank you for your support!}