Welcome
Thank you for stopping by. I imagine you and I enjoying an unhurried chat over fresh coffee as we sit on the front porch of my Texas cottage. I love the slow, Southern pace of such an afternoon.
I have three abiding passions: encouraging dear sisters in Christ, exploring the treasures in Scripture, and traveling the world.
When I'm not speaking, writing, or embarking on a new adventure, I enjoy connecting with you online, snapping copious photos, watching documentaries and home improvement shows, immersing myself in research, and reading faith-based books—as many as I can inhale. I'm a marginal housekeeper, closet chef, and dabbling gardener, but home is always my favorite place to be.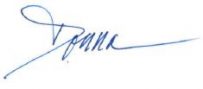 Save
Save
Save
Save
Save
Save