Welcome
Bible study is my passion. Period. God has completely transformed my life through it. Consequently, Artesian Ministries is focused on the expository teaching of God's Word and practical application of His life-giving truths in our everyday lives.
We are committed to becoming a resource for biblical literacy to nurture strong, vibrant faith in Jesus Christ. You will find free resources on this website to help you along your spiritual journey, as well as books and Bible studies through traditional publishers.
Whenever God opens the door for me to teach from His Word, I always carry a few extra Bibles with me to give as gifts to those who do not have one.
Thank you so much for stopping by here. I imagine you and me enjoying an unhurried chat over fresh coffee as we sit on the front porch of my Texas cottage. I love the slow, Southern pace of such an afternoon.
I have three abiding passions: encouraging dear sisters in Christ, exploring the treasures in Scripture, and traveling the world.
When I'm not speaking, writing, or embarking on a new adventure, I enjoy connecting with you online, snapping copious photos, watching documentaries and home improvement shows, immersing myself in research, and reading faith-based books—as many as I can inhale. I'm a marginal housekeeper, closet chef, and dabbling gardener, but home is always my favorite place to be.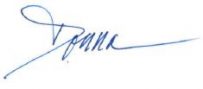 Save
Save
Save
Save
Save
Save
About the Author
Although Donna is a sought-after Bible teacher, her path from unchurched to become passionate about sharing Jesus was difficult. Go here to read her God-breathed journey, "From Unchurched to Becoming a Multi-Published Author and Sought-After Speaker." If you want to send Donna a quick message, then visit her contact page here.