Donna is scheduled to speak at the following 2017-2018 events:
2017:
February 23-25, 2017:
Best Practices for Ministry
Phoenix, Arizona
March 24-26, 2017:
Salem Women's Retreat
Living Forgiven
La Grange, Texas
April 8, 2017:
NALC Women's Gathering:
Reformation, Refocus & Renewal
Brenham, Texas
April 27-30, 2017:
"Where Love Abides"
Live Bible Study Taping
Part 1 of 3
Silver Creek, New York
May 4, 2017:
National Day of Prayer Breakfast
St. John Lutheran Church
Cypress, Texas
June 22-25, 2017:
LWML National Convention
Albuquerque, New Mexico
Event Information Here.
July 21-22, 2017:
"Where Love Abides"
Live Bible Study Taping
Conference Weekend
Part 2 of 3
Tomball, Texas
Event Information Here.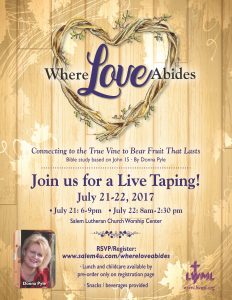 August 5, 2017:
Texas Christian Writers' Conference
The Author as a Speaker
Houston, Texas
Event Information here.
Sept 28 – Oct 1, 2017:
"Where Love Abides"
Live Bible Study Taping
Part 3 of 3
Silver Creek, New York
October 28, 2017:
Lutheran Church of Canada Reformation Celebration
Saskatoon, Saskatchewan
Canada
November 10-12, 2017:
Women's Retreat
Arkansas
2018:
February 22-24, 2018
Best Practices for Ministry
Christ Church Lutheran
Phoenix, Arizona
April 28, 2018
Woman's Life Day
Grace Lutheran Church
Mastic Beach, New York
June 21-23, 2018
Nebraska North LWML Convention
Norfolk, Nebraska
July 6-8, 2018
Texas District LWML Convention
Waco, Texas
August 17-19, 2018
New Jersey District LWML Convention
Morristown, New Jersey
In addition to the dates listed above, Donna is unavailable:
September 1-17, 2017
December 2, 2017
May 16-20, 2018
Invite Donna to speak at your Event: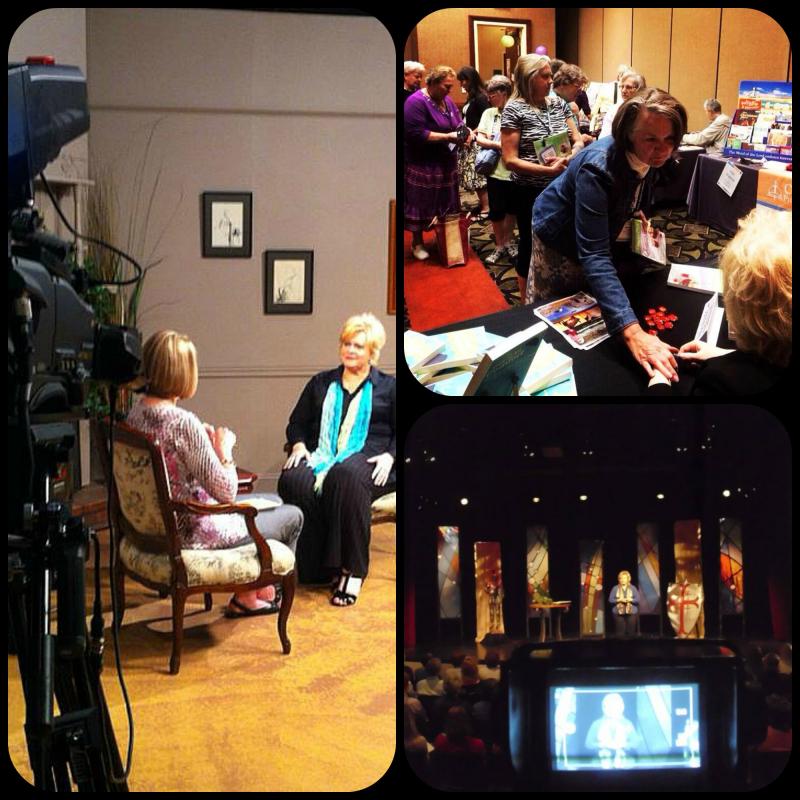 Donna leads Bible studies, speaks at women's retreats, prayer luncheons, conferences, rallies, and special engagements in various venues.  A mess saved by grace, she encourages women of all ages to serve and live for the One who knows us best and loves us most – Jesus Christ.
To discuss your event and Donna's availability,
email this completed Event Request Form to inquiry@artesianministries.org
Save
Save
Save
Save
Save
Save
Save
Save
Save
Save
Save
Save
Save
Save