Your commitment and Christ-centered generosity make this Bible-teaching ministry possible. Because of your prayerful financial support, you enable new teaching opportunities, Bible studies, and Bible study resources to nurture the faith of people literally around the world. Together, we are on a mission to make Jesus known. Thank you so much for your partnership in the Gospel.
Artesian Ministries is a registered Texas Nonprofit Corporation and 501(c)(3) IRS tax exempt public charitable organization. Consequently, 100% of your gifts are tax deductible. Monthly and one-time gifts enable us to reach the projected goals that God has put before us.
Option to Give:

Chase Zelle (Artesian Ministries, Inc.; phone 281-468-6883)
Thrivent Members: Donations and directing Choice Dollars
Check: Make payable to "Artesian Ministries" and mail to PO Box 1051, Montgomery, TX 77356
PayPal and Venmo (scan appropriate QRC below)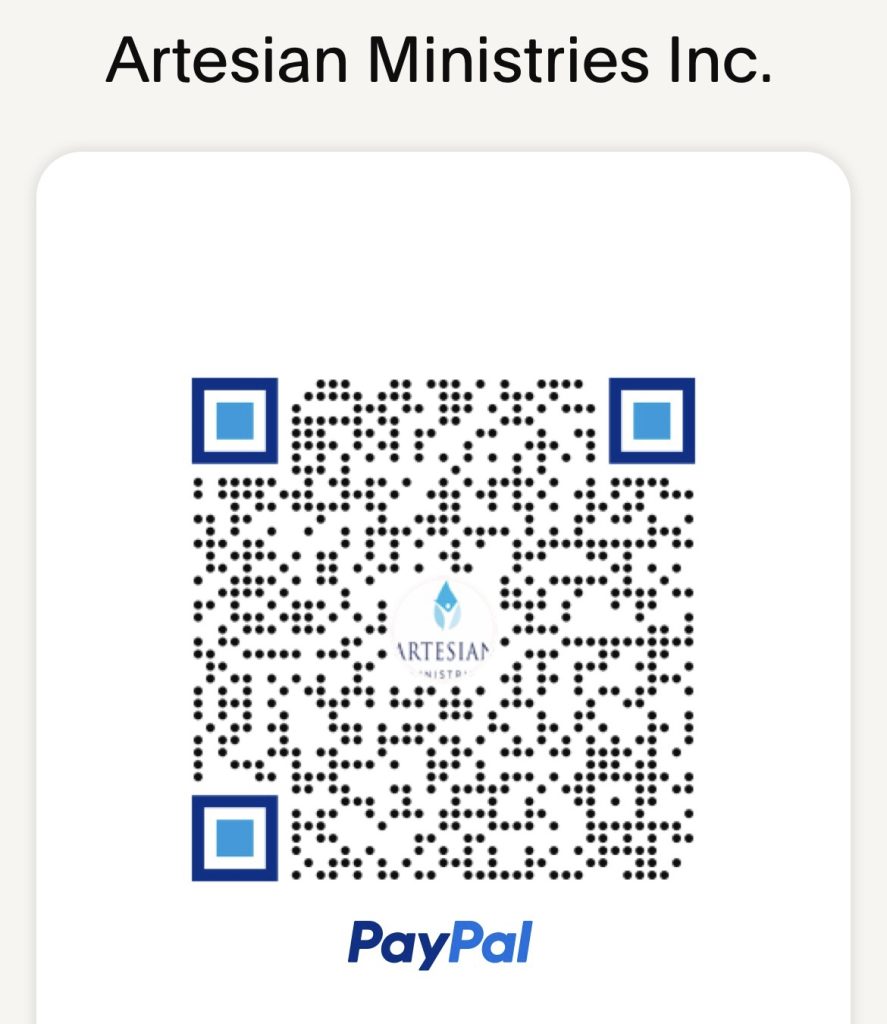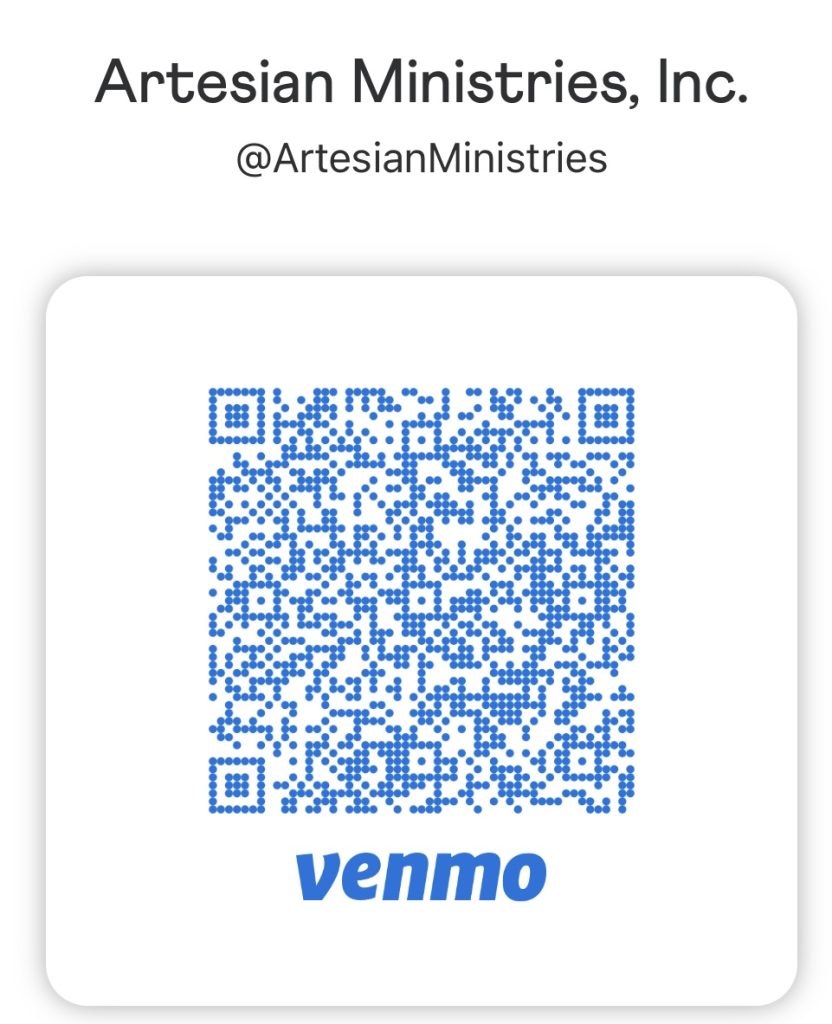 God's richest blessings to you and our heartfelt thanks for your prayers and support!