Good morning! Every morning needs prayers and blessings from God's Word and that certainly includes Friday.
Even though some of us view Friday as the best day of the week, for others it can be challenging for various reasons.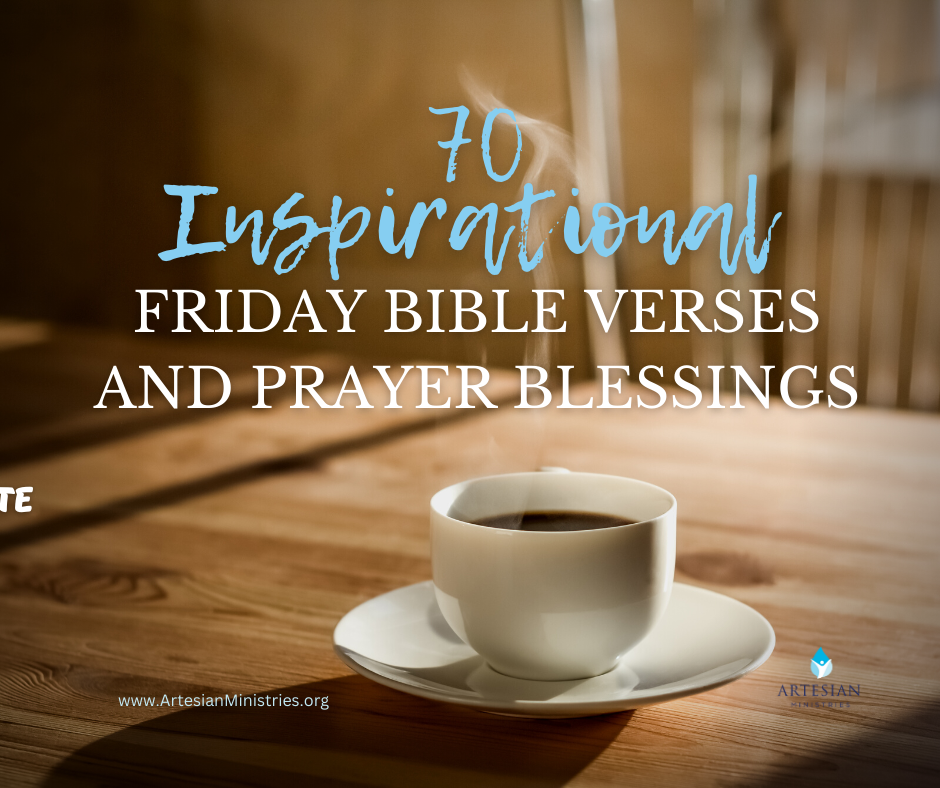 ​Whether you are a fan of Friday or not, it is still a day that the Lord has made, so we can rejoice and be glad in it! (Psalm 118:24) So pour some coffee or tea into an inspirational mug and let's dive into Friday.
I searched Scripture to glean many good things from the Word of God to bless your Friday morning. You can use these as anchors for your day or pass them along to someone who may need the good gift of a beautiful day.
Here are some good morning Friday blessings sorted by categories so that you can easily find the ones that offer the perfect gift for you today.
Contents
If the prayer or blessing are Scripture quotations, the biblical reference will be in parenthesis at the end. If it is a direct quote from another author, it will have quotation marks around it.
Unless otherwise indicated, all Bible quotes are from the English Standard Version with a link to Bible Gateway if you would like to see a different version.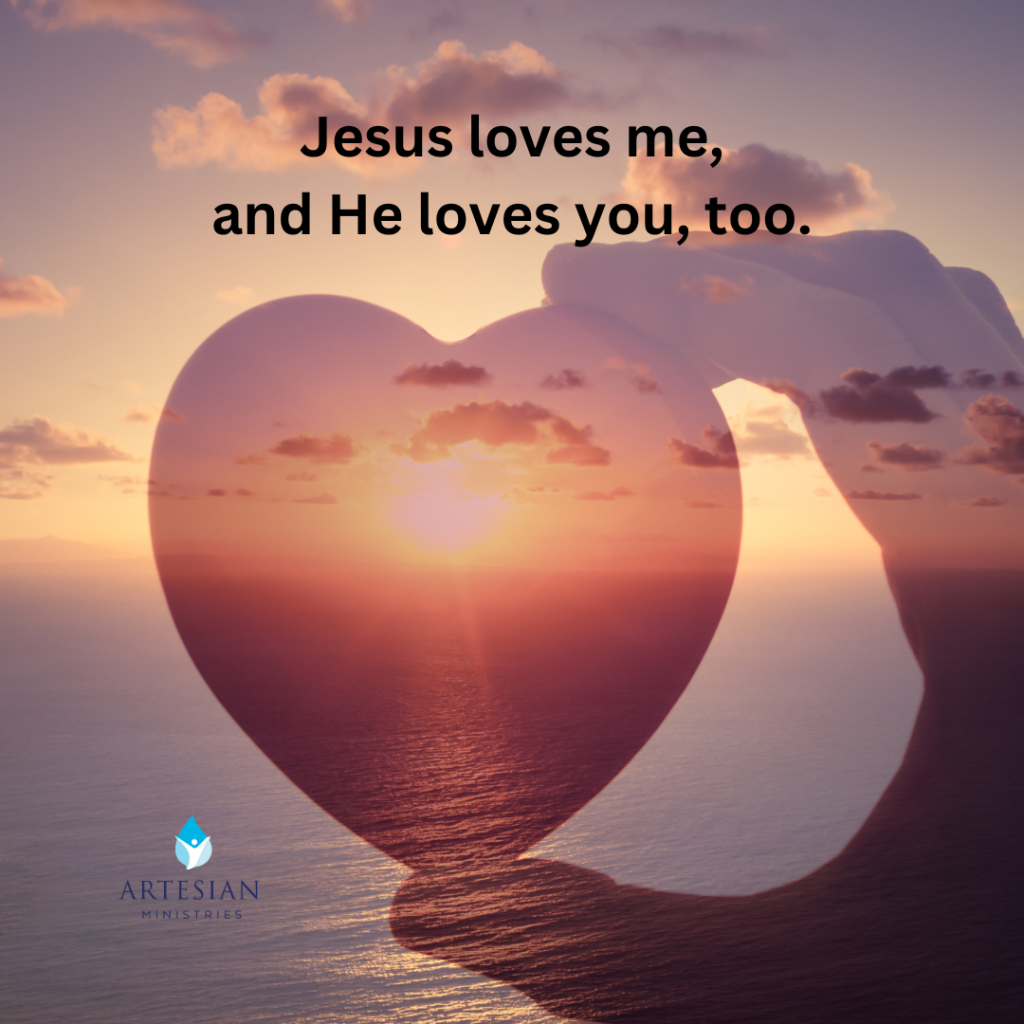 Friday Prayer Blessings About the Love of God
The Bible says that God is love, which makes the Word of God the perfect source to know what love means and how we can love people. Knowing that you are loved beyond imagination is a beautiful way to wrap up your week!
"The Lord your God is with you, the Mighty Warrior who saves. He will take great delight in you; in his love he will no longer rebuke you, but will rejoice over you with singing." (Zephaniah 3:17)
"But God demonstrates his own love for us in this: While we were still sinners, Christ died for us." (Romans 5:8)
"The Christian does not think God will love us because we are good, but that God will make us good because He loves us." ―C.S. Lewis
"And now these three remain: faith, hope and love. But the greatest of these is love." (1 Corinthians 13:13, NIV)
"This is how God showed his love among us: He sent his one and only Son into the world that we might live through him." (1 John 4:9)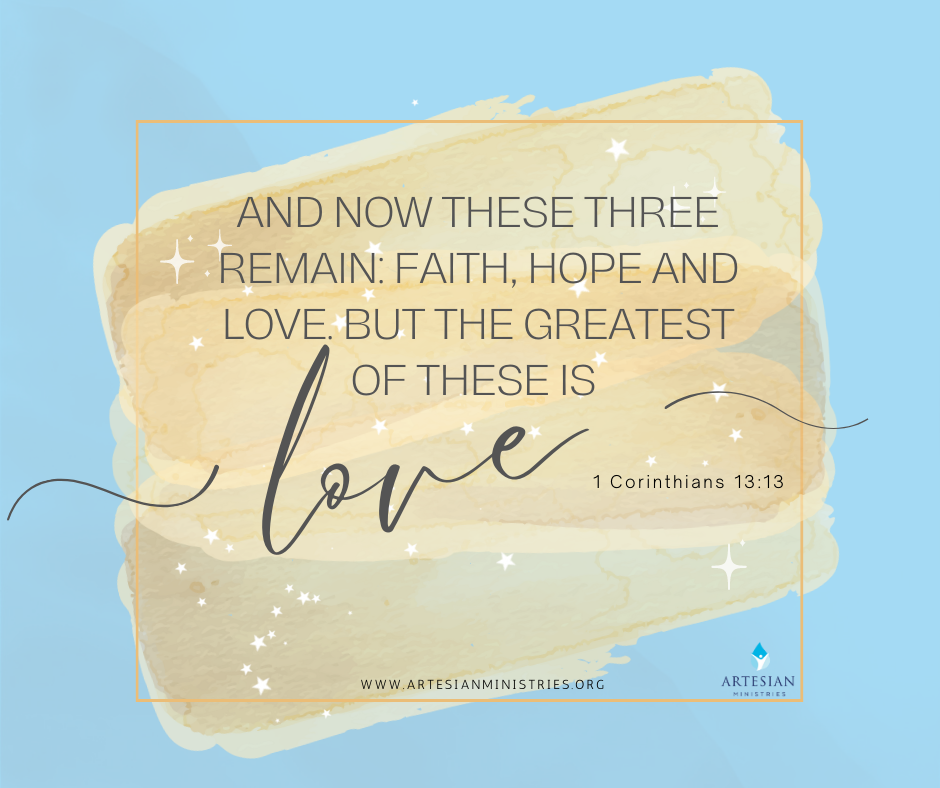 Good Friday Quotes About the Work Week
God's words tell us that working honestly, but with faith in mind, can lead to the great things he has planned for us. Allow these verses to encourage and motivate you to do the best you can do every day of the week.
"Whatever you do, work heartily, as for the Lord and not for men, knowing that from the Lord you will receive the inheritance as your reward. You are serving the Lord Christ." (Colossians 3:23-24)
"Success is not how high you have climbed, but how you make a positive difference to the world." ―Roy T. Bennett
"Commit your work to the Lord, and your plans will be established." (Proverbs 16:3)
"Let the favor of the Lord our God be upon us, and establish the work of our hands upon us; yes, establish the work of our hands!" (Psalm 90:17)
"When a new day begins, dare to smile gratefully. When there is darkness, dare to be the first to shine a light." ―Steve Maraboli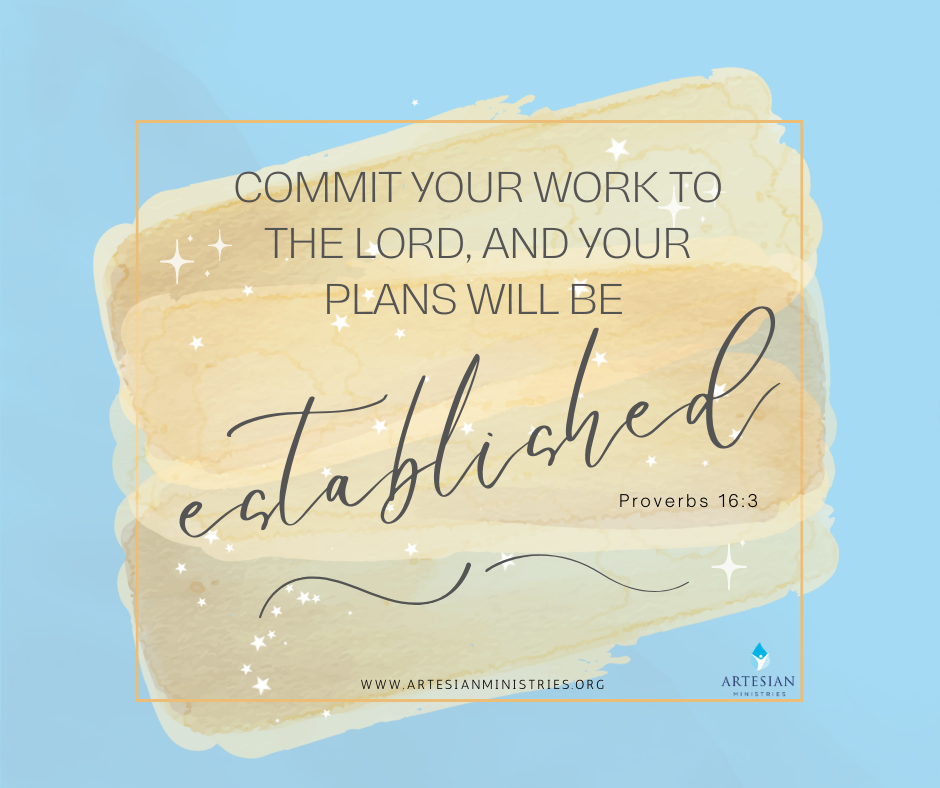 Friday Encouragement for Friends
Friends are truly one of God's great blessings in our lives. Friends walk with us through the tough times and rejoice with us through the good times. As you start out this Friday, spend time thanking God for those friends in your life.
"Oil and perfume make the heart glad, and the sweetness of a friend comes from his earnest counsel." (Proverbs 27:9)
"A friend is someone who knows all about you and still loves you." ―Elbert Hubbard
"A friend loves at all times, and a brother is born for a time of adversity." (Proverbs 17:17)
"My command is this: Love each other as I have loved you. Greater love has no one than this: to lay down one's life for one's friends." (John 15:12-13)
"If you live to be a hundred, I want to live to be a hundred minus one day so I never have to live without you." ―Joan Powers
"My intercessor is my friend as my eyes pour out tears to God; on behalf of a man he pleads with God as one pleads for a friend." (Job 16:20-21, NIV)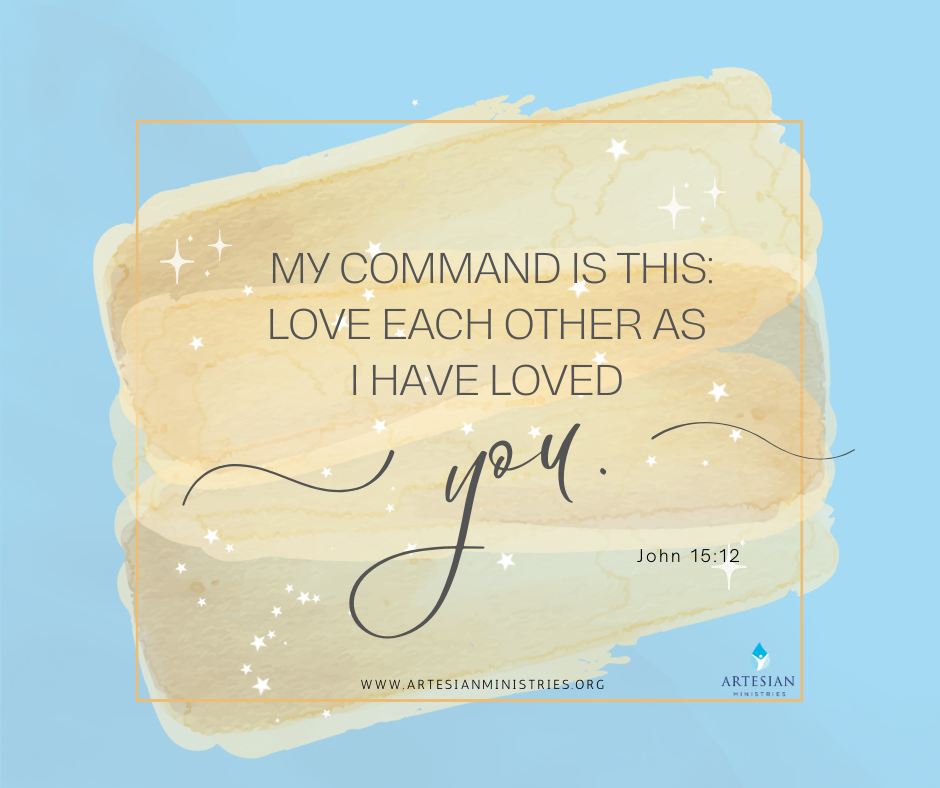 Friday Quotes for a Blessing-Filled Day
Whether or not we acknowledge them or even recognize them, God's blessings fill our days. Like a parent who delights in blessing their children, God loves to pour blessings over our lives.
"Start each day with a positive thought and a grateful heart." ―Roy T. Bennett
"You are the only you God made… God made you and broke the mold." ―Max Lucado
"The opposite of love is not hate, it's indifference. The opposite of art is not ugliness, it's indifference. The opposite of faith is not heresy, it's indifference. And the opposite of life is not death, it's indifference." ―Elie Wiesel
"It is better to fail in originality than to succeed in imitation." ―Herman Melville
"The man who moves a mountain begins by carrying away small stones." ―Confucius
"If God had a refrigerator, your picture would be on it. If He had a wallet, your photo would be in it. He sends you flowers every spring and a sunrise every morning… Face it, friend. He is crazy about you!" ―Max Lucado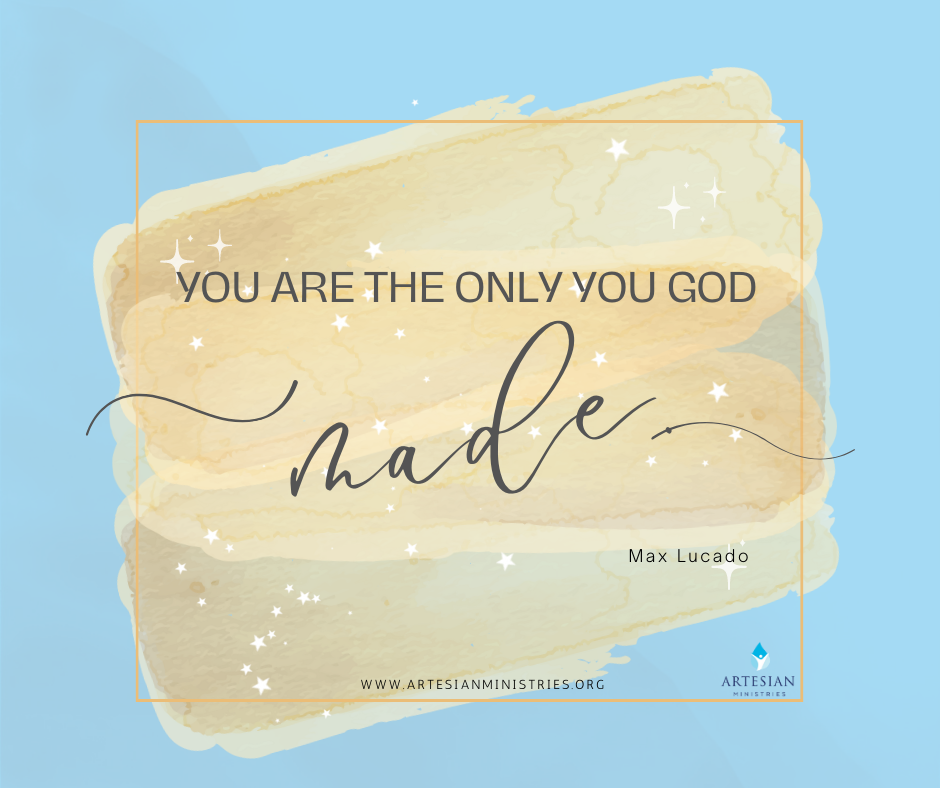 Friday Morning Motivation for a Great Day
Pause and allow these Bible verses to encourage you to trust in God and be grateful for the blessing of life. Be inspired by the Word of God!
"For nothing will be impossible with God." (Luke 1:37)
We know it is a blessing-filled day because it is a day you created, O Lord!
"For God has not given us a spirit of fear but of power and of love and of a sound mind." (2 Timothy 1:7, NKJV)
"For God so loved the world that he gave his only Son, that whoever believes in him should not perish but have eternal life." (John 3:16)
"The steadfast love of the Lord never ceases; his mercies never come to an end; they are new every morning; great is your faithfulness." (Lamentations 3:22-23)
"Rejoice in hope, be patient in tribulation, be constant in prayer." (Romans 12:12)
"Every good and perfect gift is from above, coming down from the Father of the heavenly lights, who does not change like shifting shadows." (James 1:17)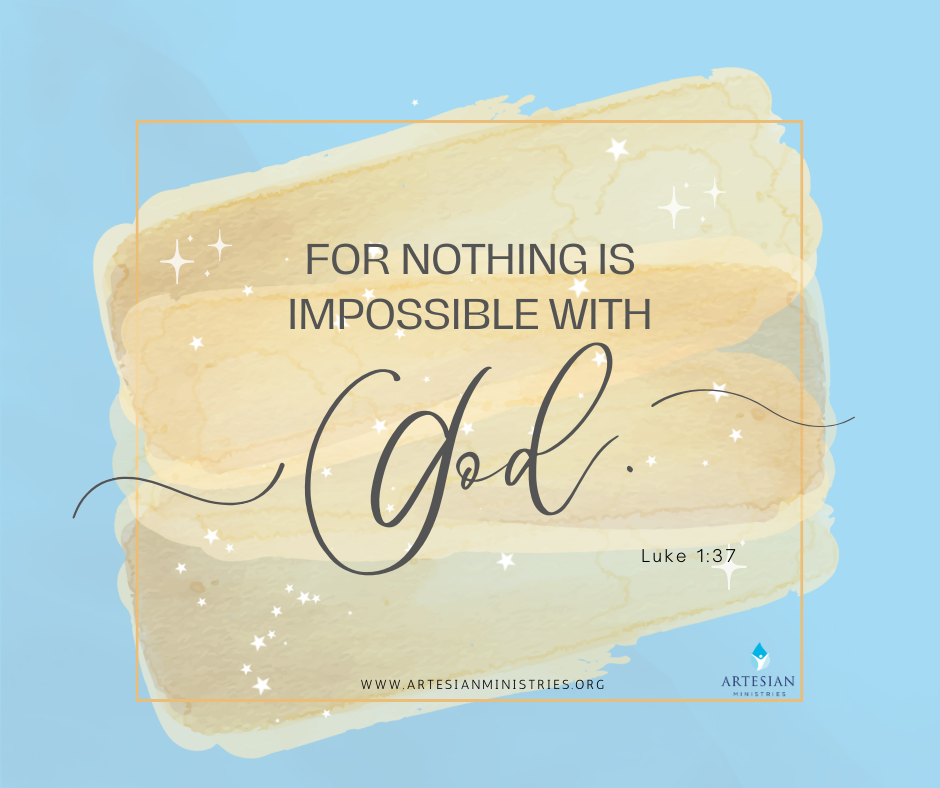 Prayers and Wisdom for Friday Night
The work week is over, so I am pausing social media to gather with my family members and loved ones to celebrate what the Lord did this week. Such times make life rich.
"The most wasted of all days is one without laughter." ―Nicolas Chamfort
"For I, the Lord your God, hold your right hand; it is I who say to you, "Fear not, I am the one who helps you." (Isaiah 41:13)
"We are what we pretend to be, so we must be careful about what we pretend to be." ―Kurt Vonnegut
"Beloved, I pray that all may go well with you and that you may be in good health, as it goes well with your soul." (3 John 1:2)
"It is good to praise the Lord and make music to your name, O Most High, proclaiming your love in the morning and your faithfulness at night." (Psalm 92:1-2)
The best thing you did today, Lord, is simply show up and let your light shine on me and through me. Thank you, Lord!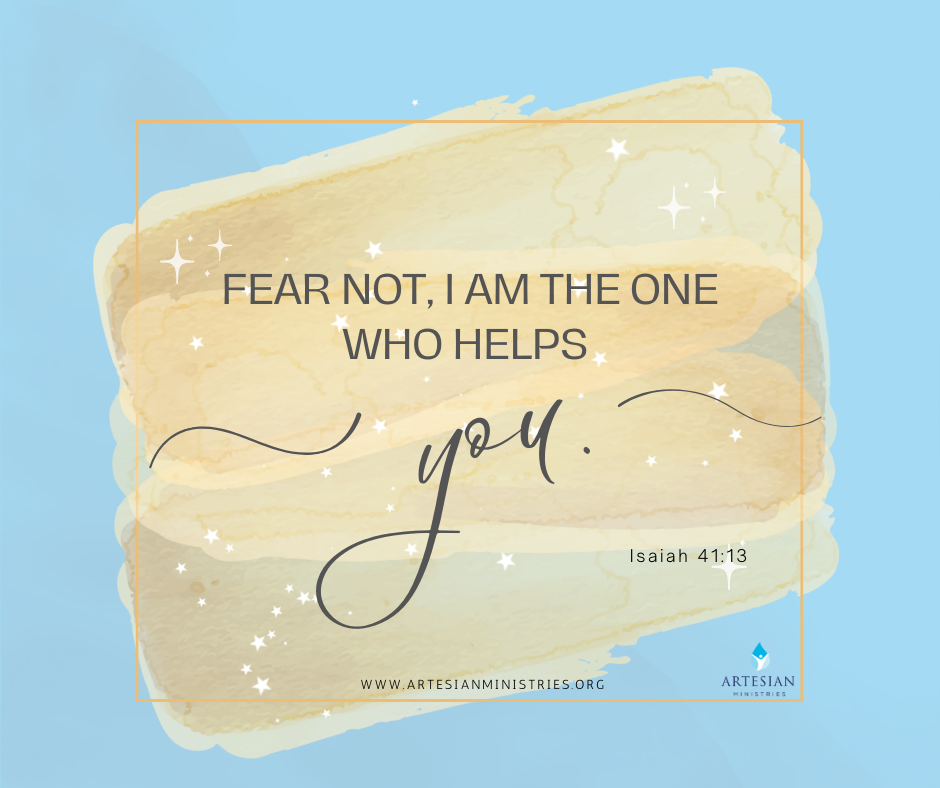 Good News Friday Despite Hard Times
When we are feeling weak or timid, these scriptures remind us that God is present with us. Despite our fears and insecurities, God is near to us, providing us with strength in our time of need.
"And my God will supply every need of yours according to his riches in glory in Christ Jesus." (Philippians 4:19)
"So do not fear, for I am with you; do not be dismayed, for I am your God. I will strengthen you and help you; I will uphold you with my righteous right hand." (Isaiah 41:10)
"And God is able to bless you abundantly, so that in all things at all times, having all that you need, you will abound in every good work." (2 Corinthians 9:8)
"We delight in the beauty of the butterfly, but rarely admit the changes it has gone through to achieve that beauty." ―Maya Angelou
"The Lord is my strength and my song, and he has become my salvation; this is my God, and I will praise him, my father's God, and I will exalt him." (Exodus 15:2)
"The Lord is my rock and my fortress and my deliverer, my God, my rock, in whom I take refuge, my shield, and the horn of my salvation, my stronghold." (Psalm 18:2)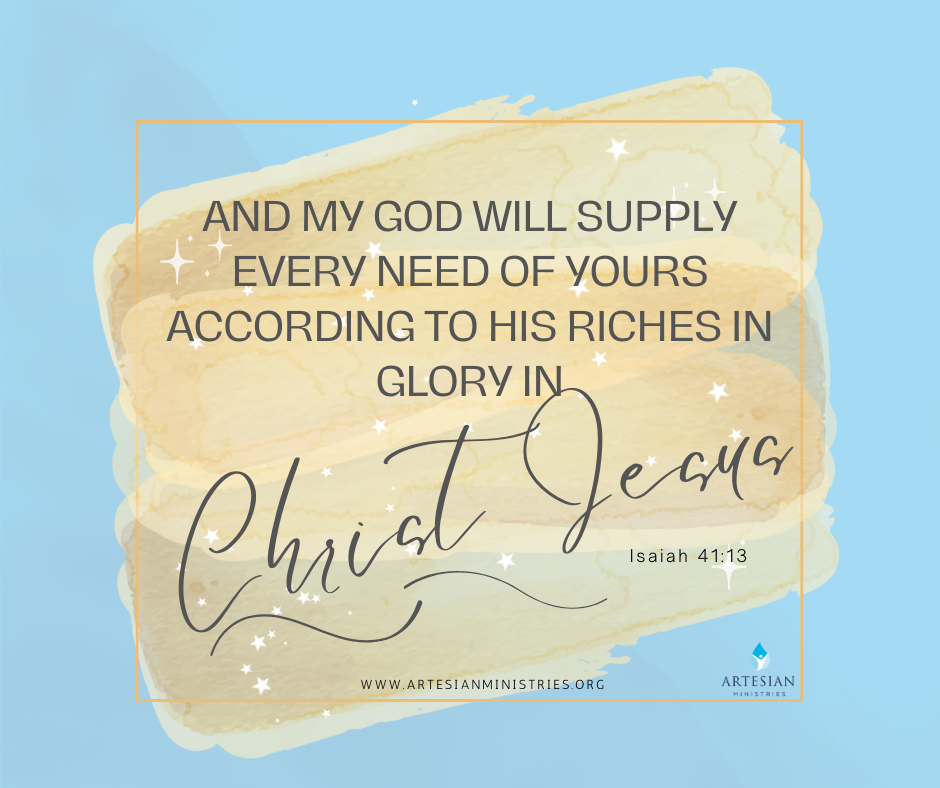 Good Deeds for a Blessed Friday
Jesus showed the ultimate selflessness in laying down His life to set us free. Imitating His selfless love by serving others instead of simply serving ourselves brings blessings upon blessings.
"You, my brothers and sisters, were called to be free. But do not use your freedom to indulge the flesh; rather, serve one another humbly in love." (Galatians 5:13)
"May the Lord repay you for what you have done. May you be richly rewarded by the Lord, the God of Israel, under whose wings you have come to take refuge." (Ruth 2:12)
God is merciful and gracious and is abounding in goodness and truth. May all of those characteristics of God be clear to me this Friday so I may focus on God and all His goodness.
"I don't want to live in the kind of world where we don't look out for each other. Not just the people that are close to us, but anybody who needs a helping hand." ―Charles de Lint
"Share with the Lord's people who are in need. Practice hospitality." (Romans 12:13)
Inspirational Bible Verses About the Peace of God
God can bring peace amid struggles, worries, and fear. In fact, He promises that His peace "passes all understanding". Use these verses to step back from the pressure of life and come into the presence of God to hear His promises of hope and comfort over your circumstances.
"I have said these things to you, that in me you may have peace. In the world you will have trouble. But take heart; I have overcome the world." (John 16:33)
"Now may the Lord of peace himself give you peace at all times in every way. The Lord be with you all." (2 Thessalonians 3:16)
"You keep him in perfect peace whose mind is stayed on you, because he trusts in you." (Isaiah 26:3)
"The Lord bless you and keep you; the Lord make his face to shine upon you and be gracious to you; the Lord lift up his countenance upon you and give you peace." (Numbers 6:24-26)
"Peace I leave with you; my peace I give to you. Not as the world gives do I give to you. Let not your hearts be troubled, neither let them be afraid." (John 14:27)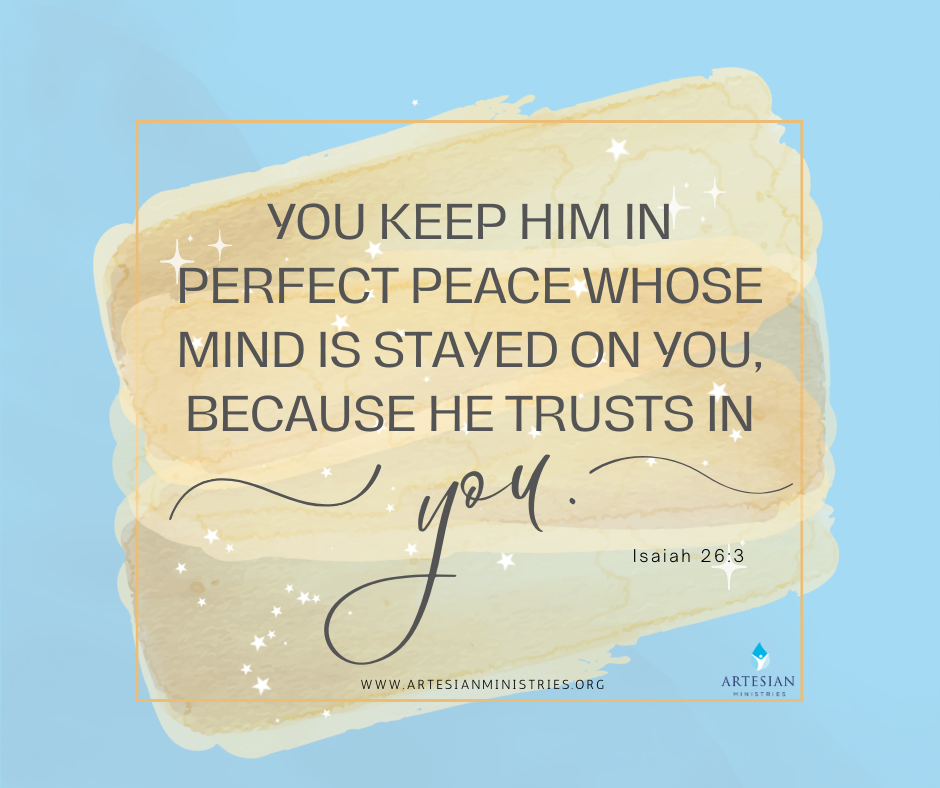 Joy-Filled Friday Bible Verses
At the end of a long week, you may feel short on joy. Yet Joy is one of the most prominent themes of the Bible. Happiness is circumstantial, but the joy of the Lord has already been given to us. Allow these verses to remind you of God's joy!
"Rejoice in the Lord always; again I will say, Rejoice." (Philippians 4:4)
May our praises be as big as our blessings this Friday.
"Consider it pure joy, my brothers and sisters, whenever you face trials of many kinds, because you know that the testing of your faith produces perseverance. Let perseverance finish its work so that you may be mature and complete, not lacking anything." (James 1:2-4)
"Until now you have asked nothing in my name. Ask, and you will receive, that your joy may be full." (John 16:24)
Nehemiah said, "Go and enjoy choice food and sweet drinks, and send some to those who have nothing prepared. This day is holy to our Lord. Do not grieve, for the joy of the Lord is your strength." (Nehemiah 8:10)
"I have no greater joy than to hear that my children are walking in the truth." (3 John 1:4)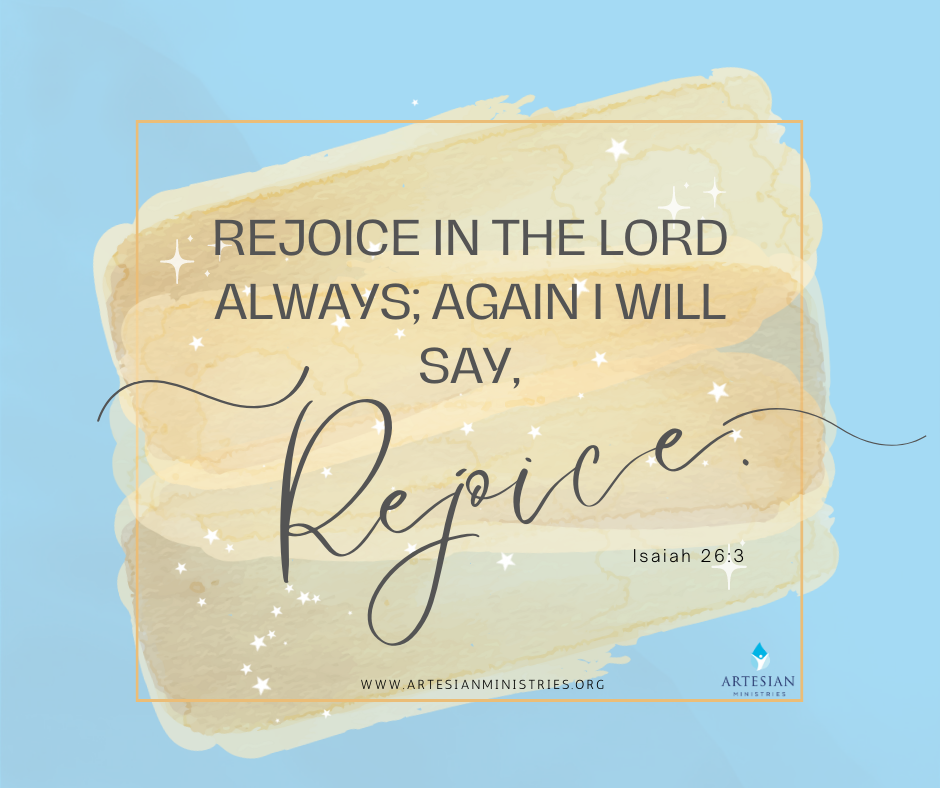 Friday Praises for the Lord
Beginning our Friday by praising the Lord sets our minds on Him and His goodness. Praising God gives us the eyes to see Him and His bountiful blessings throughout each day.
On this Friday, "I will meditate on the glorious splendor of Your majesty, and on Your wondrous works. Men shall speak of the might of Your awesome acts, and I will declare Your greatness. They shall utter the memory of Your great goodness, and shall sing of Your righteousness." (Psalm 145:5-7)
"In the same way, let your light shine before others, that they may see your good deeds and glorify your Father in heaven." (Matthew 5:16)
"But I, with shouts of grateful praise, will sacrifice to you. What I have vowed I will make good. I will say, 'Salvation comes from the Lord.' " (Jonah 2:9)
"Praise the Lord, my soul; all my inmost being, praise his holy name. Praise the Lord, my soul, and forget not all his benefits." (Psalm 103:1-2)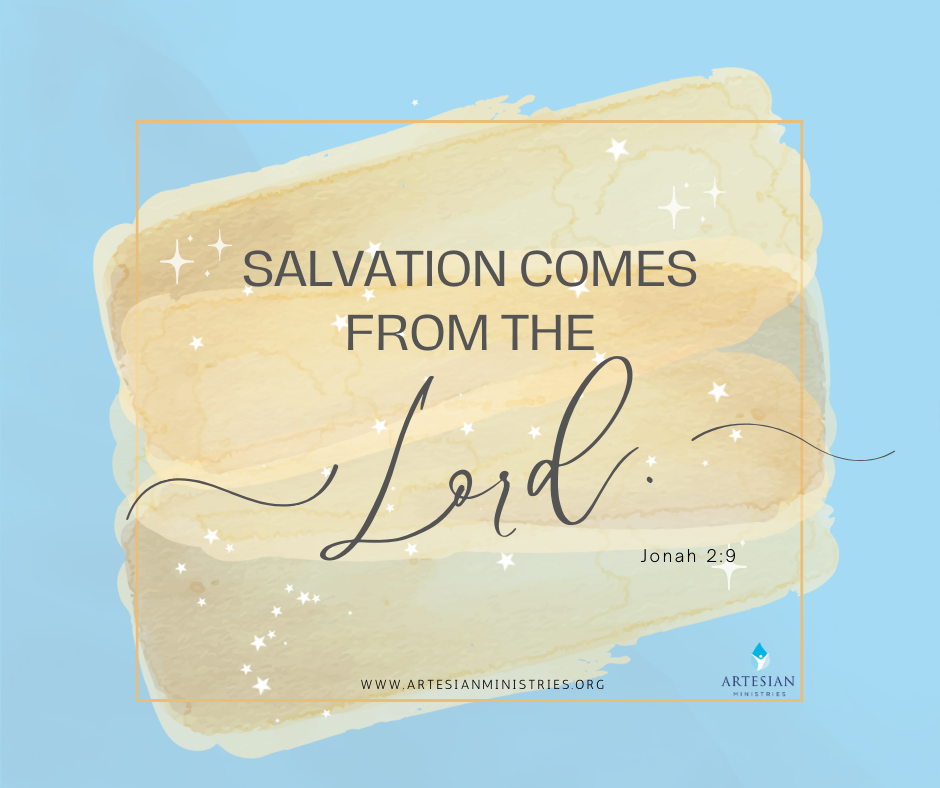 ​Friday Thanksgiving to the Lord
It's so easy to become overwhelmed with all the tasks and activities to do that we forget to stop and reflect on why we should be celebrating Friday and heading into the weekend. Read these verses aloud!
"I will give to the Lord the thanks due to his righteousness, and I will sing praise to the name of the Lord, the Most High." (Psalm 7:17)
"Let us come before him with thanksgiving and extol him with music and song. For the LORD is the great God, the great King above all gods." (Psalm 95:2-3)
"So then, just as you received Christ Jesus as Lord, continue to live your lives in him, rooted and built up in him, strengthened in the faith as you were taught, and overflowing with thankfulness." (Colossians 2:6-7)
"Enter his gates with thanksgiving and his courts with praise; give thanks to him and praise his name." (Psalm 100:4)
"Give thanks to the Lord, for he is good. His love endures forever." (Psalm 136:1)
"Devote yourselves to prayer, being watchful and thankful." (Colossians 4:2)
"Let them give thanks to the Lord for his unfailing love and his wonderful deeds for mankind, for he satisfies the thirsty and fills the hungry with good things." (Psalm 107:8-9)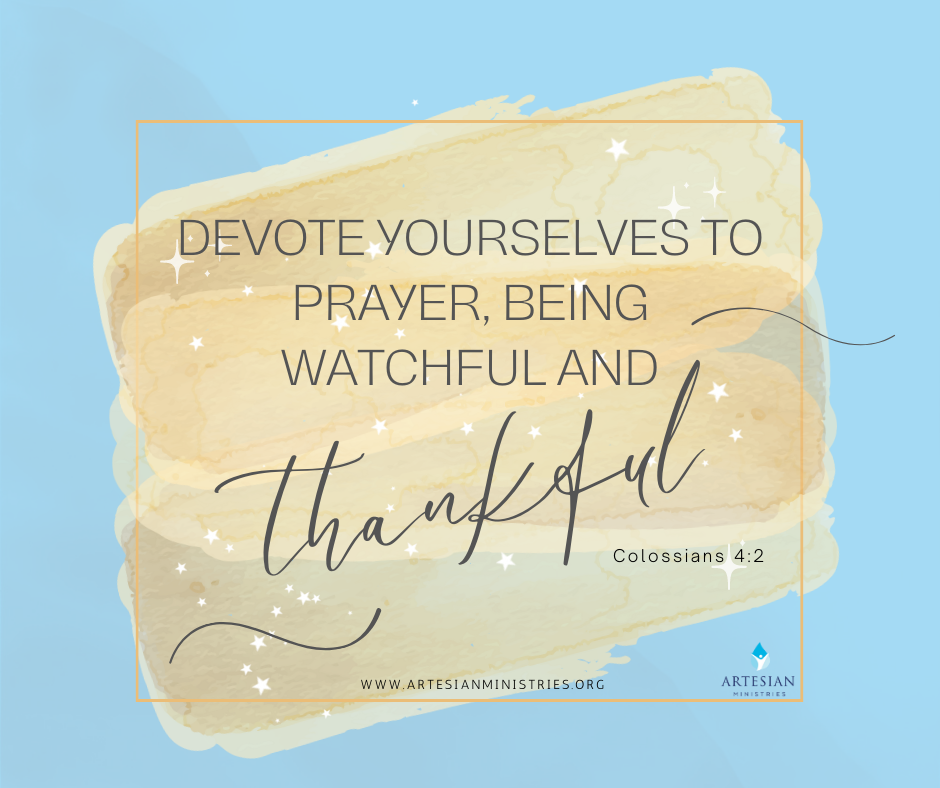 Final Thoughts
Whether today is a Friday or Tuesday, the power of God never diminishes. He gave us the life of Jesus at the proper time so we have the hope of eternal life.
I pray that the Word of God sings over your life in a loud voice. I pray that God's love makes your face shine today. And perhaps write it down to remember on those hard days.
God created the entire world, but he knows you individually. The best way to start any day is to seek the will of God before your feet hit the floor.
Your heavenly Father loves you more than you can possibly imagine. God's blessings and the Word of the Lord of Hosts are rich food to feast on any day of the week.
​Have a Happy and Blessed Friday!
Related Posts:
About the Author
Although Donna is a sought-after Bible teacher, her path from being unchurched to becoming passionate about sharing Jesus was not easy. Go here to read her God-breathed journey, "From Unchurched to Becoming a Multi-Published Author and Sought-After Speaker." If you want to send Donna a quick message, then visit her contact page here.
{Some of these links are affiliate links. This means if you make a purchase through that link, the ministry may receive a small commission at no extra cost to you. Thank you for your support!}