Israel is one of my favorite places on God's beautiful earth. Known throughout the world as the Holy Land, it is one of the planet's foremost religious, spiritual, and cultural centers. From cosmopolitan and trendy Tel Aviv to soul-stirring and ancient Jerusalem, this country is a must-see.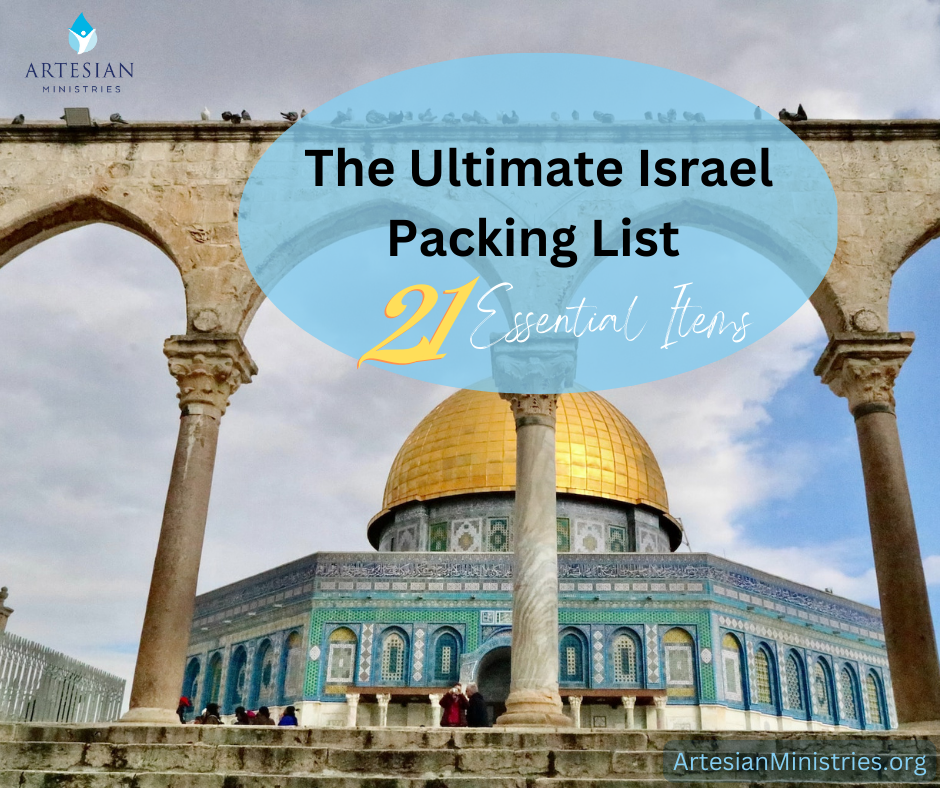 I have led numerous tour groups to Israel over the years and just returned from a very special Advent tour. Visiting Bethlehem during Christmastime was truly incredible. I understand from experience the most important things you need to take in order to make your journey enjoyable, comfortable, and memorable.
Israel's cultural, geographical, and religious diversity can make it difficult to know what to pack for your visit – especially if this is your first time. From essentials, basic necessities, Bible, spiritual growth tools, and understanding the dress code, this is a comprehensive packing list. Ready?
What to Pack for Israel – 21 Essentials
1. Power Adapter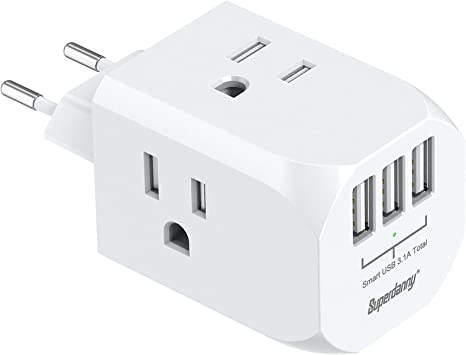 In Israel, the power outlets require 230 V, 50 Hz, and type C and H power sockets, which is different from what we use in the United States. Though some European plugs will fit into Israeli outlets, it is best to use an international power adapter that works for nearly every country. I have used this one for years and it continues to work like a dream with hair dryers, straight irons, and everything in between. Just be sure that whatever adapter you take works in an Israeli outlet.
Ladies, I use this hairdryer, because it comes with a built-in international converter. Used with the adapter above, I have never blown a hotel outlet!
2. Pashmina Shawl/Scarf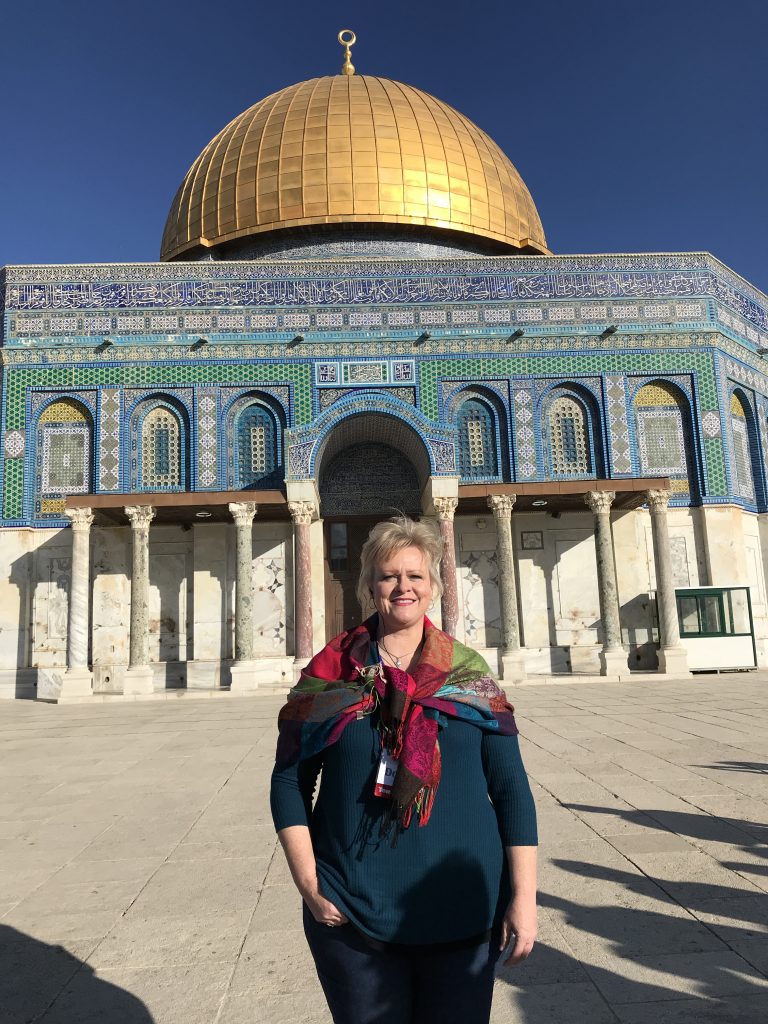 A pashmina scarf or shawl for ladies will be endlessly useful when traveling in Israel. It can be used for layering, as a head or shoulder covering for entering holy sites, tied into a skirt to cover your knees in religious sites, or as a swimsuit cover up at the beach during summer travel. Versatile, stylish, portable, light, and breezy, I never regret bringing one of these on my trip.
3. RFD Protected Bag or Wallet
Whenever you travel to a big city in Israel or a particularly crowded, touristy destination (such as inside Jerusalem's old city walls), it is imperative that you protect yourself from the risk of pickpockets. The best way to avoid being the target of pickpocketing is with a quality cross-body bag (for men, a neck wallet).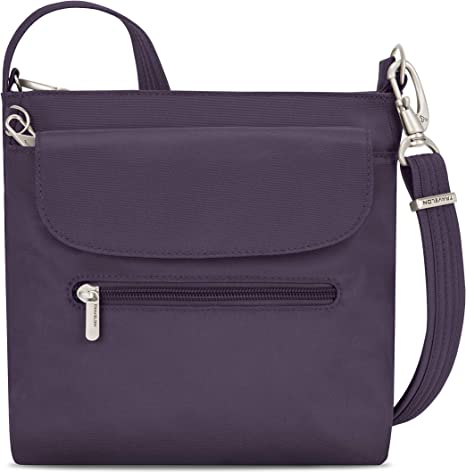 I have carried this one for years, and have it in both purple and brown. It is large enough to hold your valuables, such as cell phone, ATM cards, credit cards, cash, and passport, and has separately organized pouches so you can quickly and easily access your journal, map, water bottle, and other necessities.
4. Travel First Aid Kit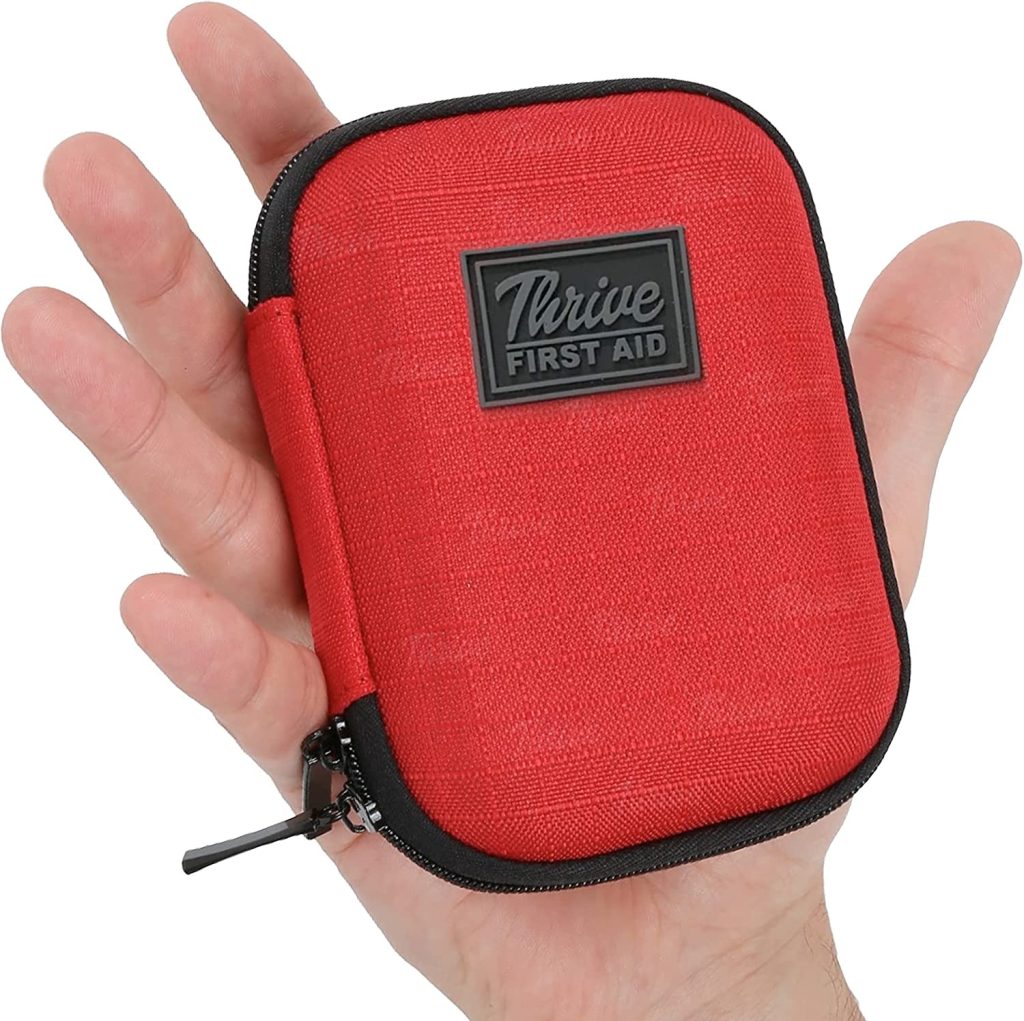 When traveling to a faraway destination like Israel, medical supplies are smart. Israel's terrain contains hills, sand, and rocks, so small scrapes and blisters may rear their ugly heads. The last thing you want hindering your progress or causing unnecessary discomfort is an exposed, untreated scrape or blister.
I always pack this first aid kit because it is compact and covers just about everything that could arise. And very important: I have carried it through international TSA several times without issue.
5. Packing Cubes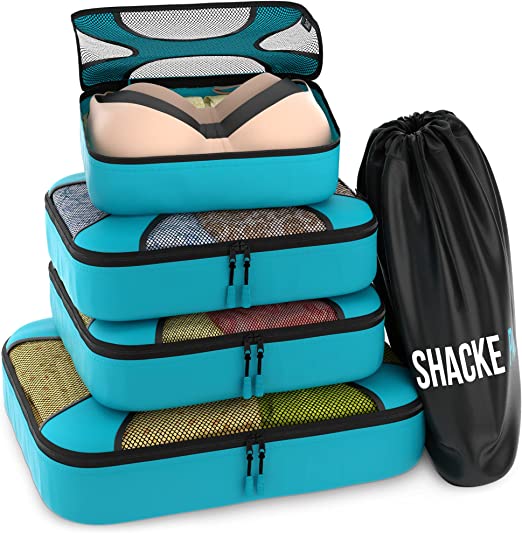 If you want to become the savvy traveler you always dreamt of being, start using packing cubes! I have used these packing cubes for years. They will help keep you organized while traveling, which prevents becoming overwhelmed trying to find what you packed. These cubes also come with a separate bag to store your dirty laundry so as not to mix them with your clean clothes.
6. Travel Insurance for Israel
Whenever you travel to a foreign place, regardless of the destination, it's imperative to make sure you're covered in case of an emergency. Getting travel insurance is simpler than you might think.
I prefer to use Trip Insurance Consultants because of the variety of coverage and price levels it contains. My church also uses them for travelers on our mission trips. By planning ahead and getting travel insurance you can potentially save yourself the hassle and the expenses that come with flight cancellations, lost items, theft, and medical emergencies. It's one of those things that I simply do not travel internationally without.
7. Long Skirt
As Israel is one of the world's most significant religious centers, women should be sure to pack a long skirt or dress for visiting holy or religious sites. In Jewish or Muslim neighborhoods throughout the country, particularly in Jerusalem, modesty is key.
As Israel can get quite warm, especially during the summer, you will want to have a breezy, lightweight skirt to keep cool and covered. You can also use the pashmina listed above to cover your shoulders and knees at religious sites, rather than packing an extra skirt. Easy!
8. Camera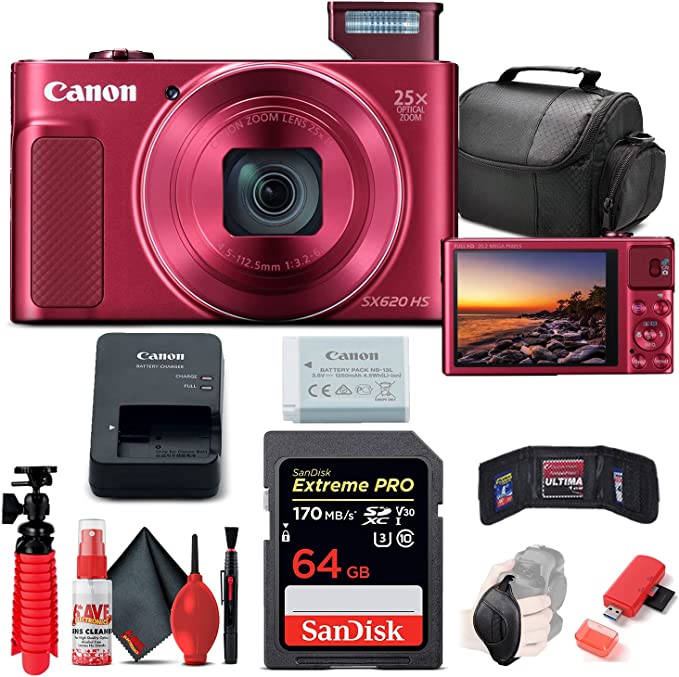 There is nothing worse than traveling to a spectacular place, taking photos, and later realizing that they are low-quality. In a destination as fascinating as Israel, you will want to have an excellent camera to properly capture the experience.
The camera that I use and highly recommend is high quality yet, comes with all necessary items, and is small enough to carry everywhere in your front pocket.
9. Prescription Medications
This almost goes without saying, but I'll list it anyway. If you take regular prescription medication, pack it in its original bottle and be sure to pack a copy of the prescription, as well. Should an unforeseen event delay your return home, you do not want to be caught without a way to refill your necessary medications. I simply use my smallest packing cube (mentioned above) to hold any and all medical items.
Also, do not leave behind your essential over-the-counter medications, such as ibuprofen. With all of the walking and the hilly terrain, ibuprofen is a lifesaver!
10. Daypack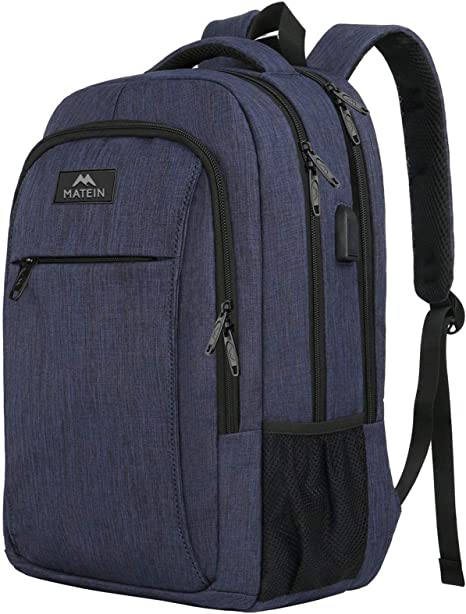 Israel is a very compact country, about the size of New Jersey. Yet it is absolutely packed with sites, cities, and diverse activities. Your days may include exploring cities, visiting museums and holy sites, hiking in the desert, and swimming in the Dead Sea.
A reliable day pack to carry a good supply of water, electronics, and any outfit changes is a necessity. I have used this reliable backpack for years and it is still going strong.
12. Portable Charger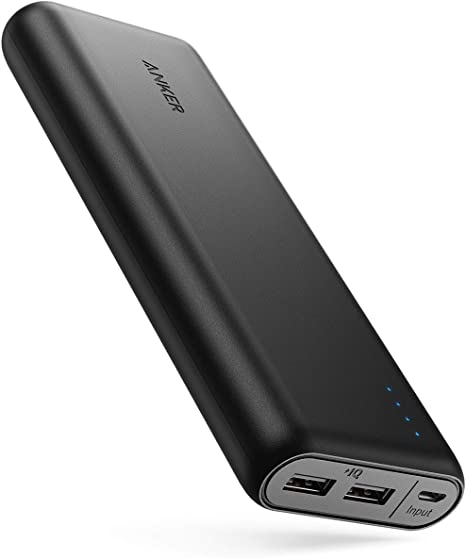 Another incomparably useful travel item is a portable charger. If you're relying on your smartphone to navigate or use as a camera and it runs out of battery in an inconvenient place, you may find yourself in a bit of a bind. A small, easy to carry portable charger can be a lifesaver when you really need it. I have this charger with both two and three USB charging portals. They charge many devices at once many times over.
13. Sunglasses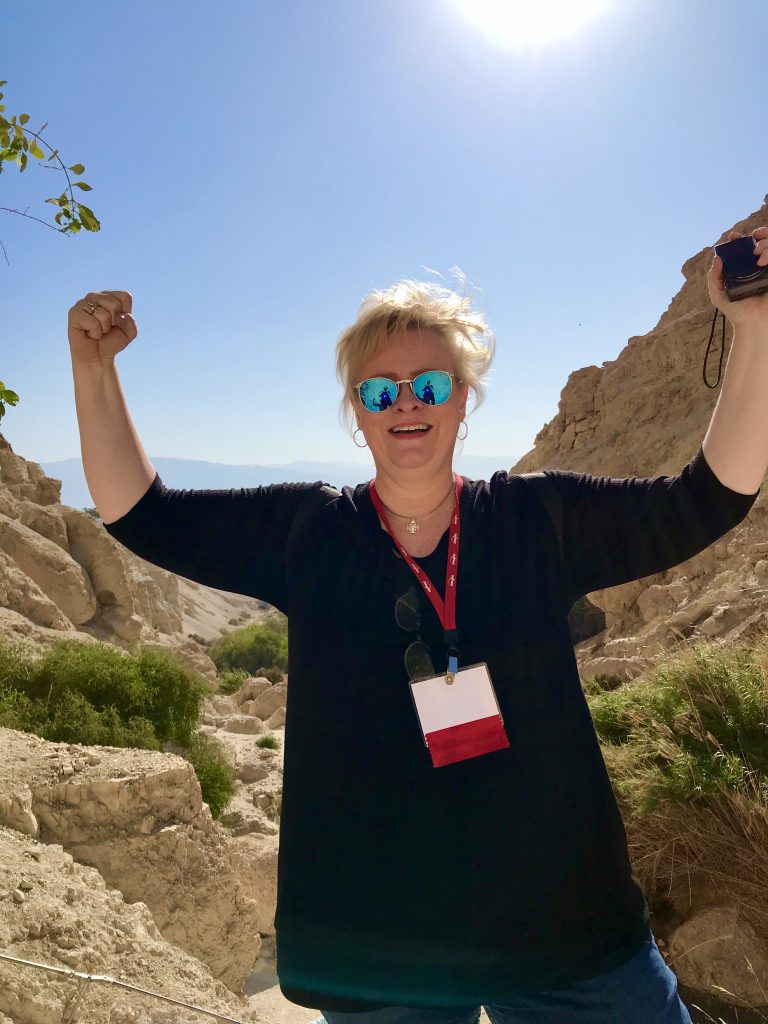 Israel enjoys a mild, Mediterranean climate, so you can expect a lot of clear, sunny days year-round. A good pair of UV-protected sunglasses will be essential to shield your eyes from the intense rays of the desert sun. In this pic, I climbing En Gedi where David hid from King Saul's jealous rage. It was a gorgeous day.
14. Comfortable Walking Shoes
Plan to do a lot of walking when in Israel, especially in cities like Jerusalem, Jaffa, and Tel Aviv. The traffic congestion makes walking the preferred mode to get where you are going faster. You will want comfortable shoes that look appropriate, especially when you enter religious sites like churches or synagogues. I prefer Skechers, but any comfortable shoes with excellent support will work.
Quick story: During one summer trip to Israel, a woman in our group tried to enter the Church of the Nativity in Bethlehem with open-toed sandals. Although the sandals were not necessarily the problem that time of year, the blingy cross plastered on top of them was highly offensive to the locals. They equated the crosses on her feet to "walking on Jesus" in disrespect. Blingy is cute, just be courteous as to what that bling contains. Nice sandals are just fine.
15. Rain Jacket or Travel Umbrella
Some will say that you do not need to bother. I have been caught in rainstorms more than once, trust me you need one or both. A waterproof jacket with a hood works just fine for any kind of weather. If it's a cooler time of the year, the jacket also serves as an extra layer for warmth instead of a heavy coat (which you do not need).
16. Water Bottle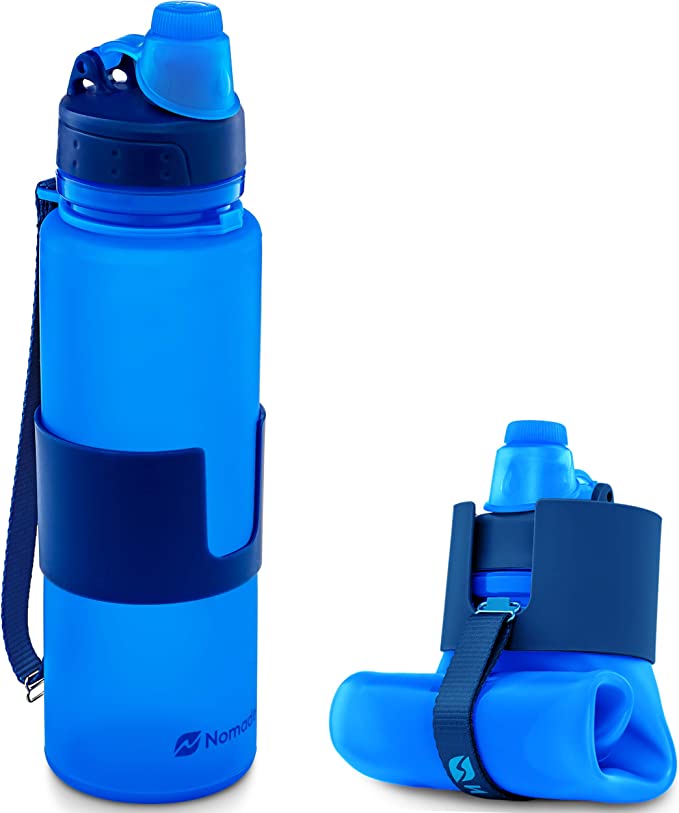 Israel is a dry country – it's the desert! You need to be sure to remain hydrated. It is a good idea to carry your own water bottle so that you always have a ready supply of fresh water. Yes, bottled water is abundantly available, but we do not need any more plastic in the world's landfills. I love to take this one because it folds up to fit easily in my airline carry-on bag and saves space.
17. Extra Pair of Glasses or Contacts
If you wear contacts, like me, you will need to pack an extra pair. When those desert winds blow, the air contains sand particles – especially during their dry summers. I always pack a pair of extra contacts, as well as backup eyeglasses. If you strictly wear eyeglasses, it's a good idea to pack your spare pair just in case uneven terrain causes a stumble.
18. Washcloth
Out of all of the hotels (of various shapes, sizes, and price ranges) that I have stayed in throughout Israel, only ONE supplied washcloths. They are not provided as a hotel staple like here in America, so it's a good idea to pack one for washing your face or other basic necessities.
19. Swimsuit and Water Shoes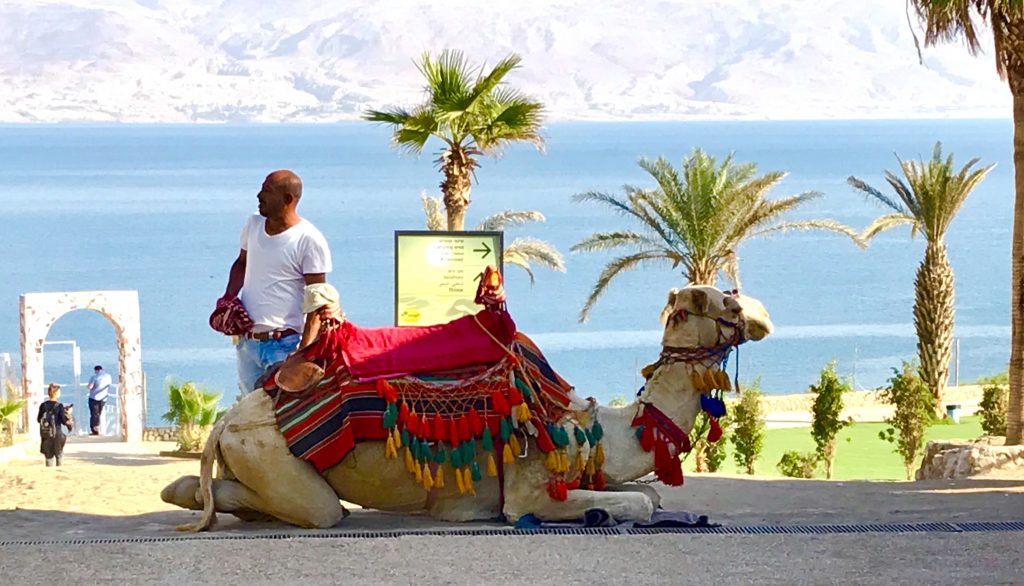 You can swim almost year-round in Israel thanks to its mild climate. You may opt for a water hike through Hezekiah's Tunnel, a float in the Dead Sea (this pic at the Dead Sea is from my 2019 tour), or other water activities. Hotels can provide towels, so do not take up valuable luggage space by packing a towel. Just be sure to take a few extra plastic bags in your daypack for your wet swimsuit and water shoes.
20. A Copy of Your Passport
This has literally saved my bacon in the past. Always, and I mean always, carry a copy of your passport. I tuck mine safely in my carry-on luggage side pocket. If you lose, or simply cannot find, your passport, this copy will be a lifesaver in getting you back home with much less hassle.
21. Bible and Journal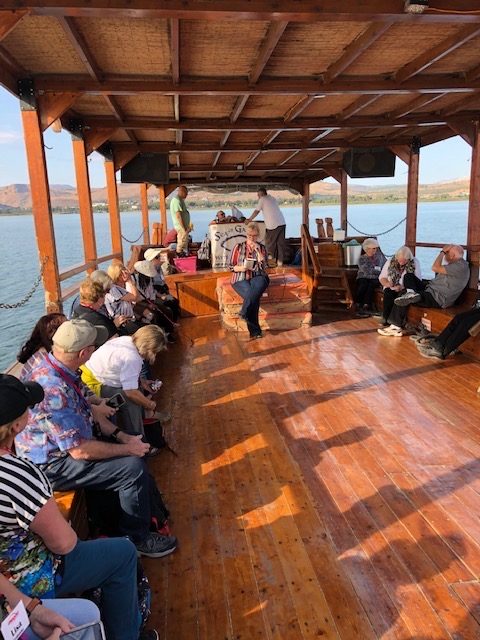 Last, but by no means least, Christians need to take your Bible and a journal. You are walking where Jesus and His disciples walked! I have used the same travel Bible for years. Each time I have read or taught from a particular passage, I wrote the date and location in the margin. Years later, each time I come across one of those marked placed, I remember the sounds, smell and feel of each location as if I was there again.
Journaling along the way is so important! I have used this one for years because it is a handy size and uses refillable, lined paper. The handmade leather has only gotten more beautiful over time.
Traveling to Israel will deeply impact your spiritual journey more than any other location. Ever. Out of all the places on earth, God chose Israel as the birthplace and ministry of His Son, Jesus Christ. Walking in His footsteps and experiencing Jewish culture will forever change you from the inside out.
I hope you this list has been helpful! I pray that you will join me on my next Holy Land tour in March 2024 (details here).
Trust me when I say that you will never read Scripture the same again.
God will turn your life, heart and soul upside down.
In the best way.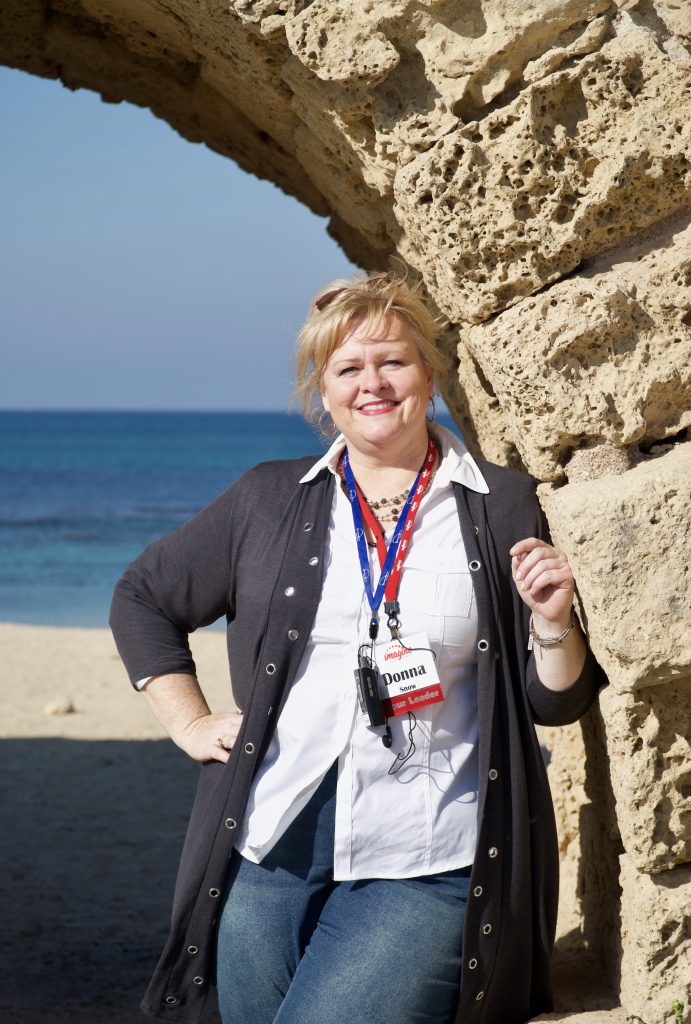 Related Posts:
About the Author
Although Donna is a sought-after Bible teacher, her path from being unchurched to become passionate about sharing Jesus was not easy. Go here to read her God-breathed journey, "From Unchurched to Becoming a Multi-Published Author and Sought-After Speaker." If you want to send Donna a quick message, then visit her contact page here.
{Some of these links are affiliate links. This means if you make a purchase through that link, the ministry may receive a small commission at no extra cost to you. Thank you for your ministry support!}
{Some of these links are affiliate links. This means if you make a purchase through that link, the ministry may receive a small commission at no extra cost to you. Thank you for your ministry support!}