The best travel experience begins by knowing what and how to pack your travel items. Now that travel has pretty much returned to normal, many are planning trips for the first time in a long time. So refreshing ourselves on the basics is always a great idea.
I feel very blessed to travel regularly. I regularly lead tours through the Holy Land, Reformation tours through Germany, and tours through Greece and Turkey.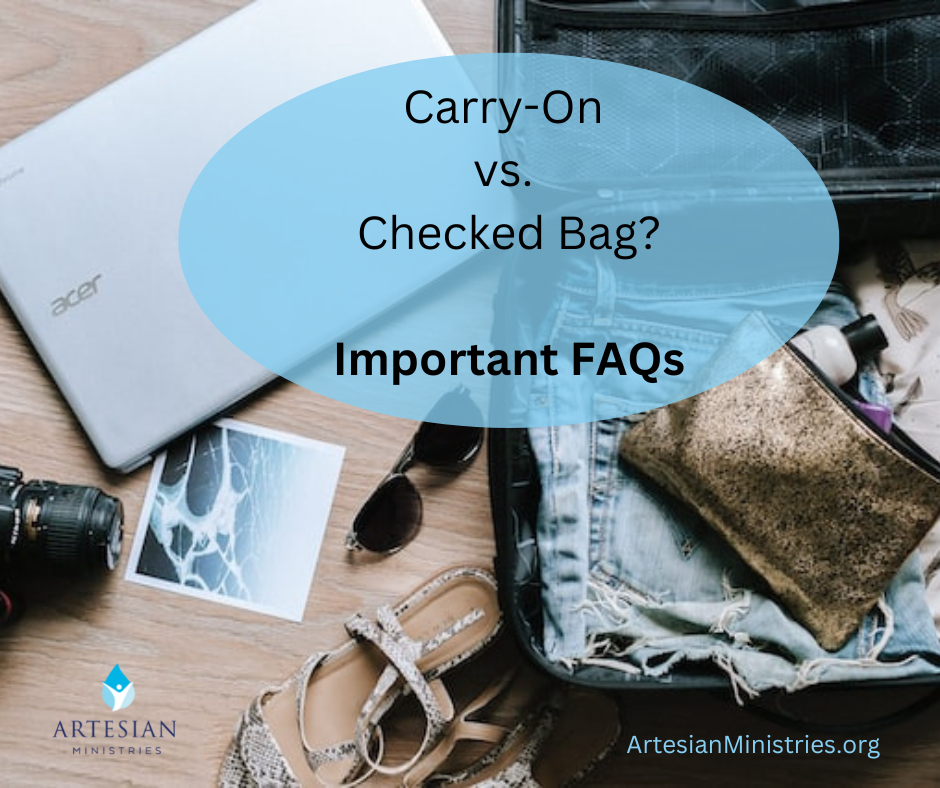 Although I am not a certified travel expert, I am a well-seasoned traveler of over 35 years who has logged plenty of real-time airline miles.
I hope that this guide covers everything you need to know about baggage categories, as well as extra tips like what to pack in which and essential accessories that keep your suitcases organized and safe.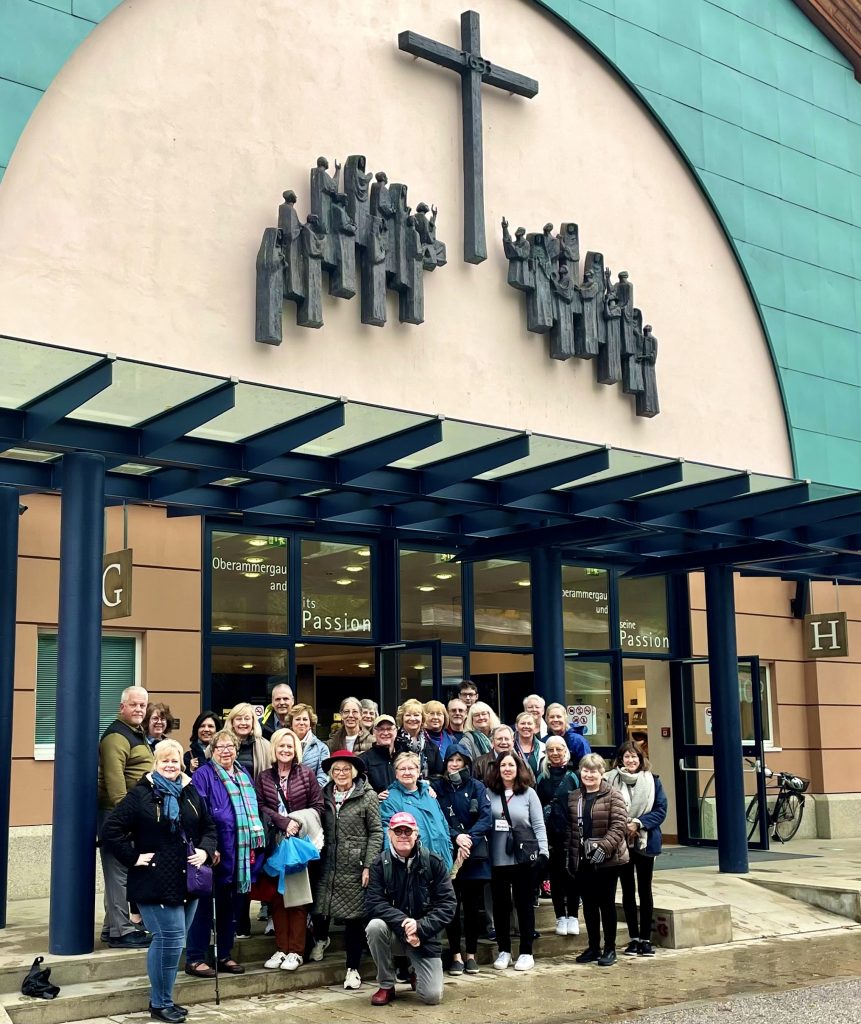 Two Main Types of Luggage Categories
Carry-ons and checked bags are the two main types of luggage categories that airlines designate for both domestic and international travel. So how do you choose the right sized luggage and what are the differences between a carry-on vs. checked bag?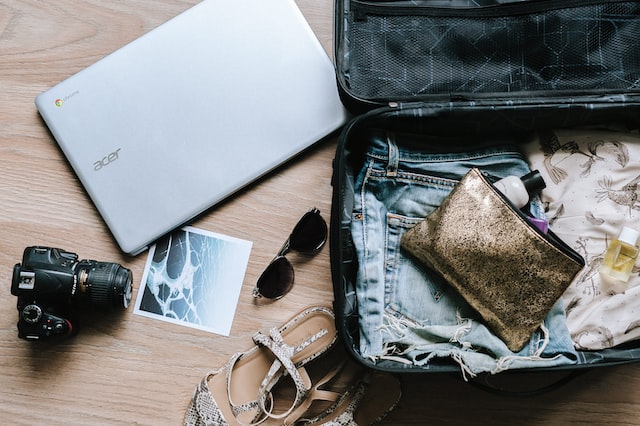 Overview of Carry-On vs. Checked Bag
What is carry-on baggage?
This is baggage that you take with you in the passenger area of the airplane. It can be stored above the seating in the overhead bin space, or if small enough, underneath the seat in front of you. Airlines usually allow one carry-on suitcase per passenger.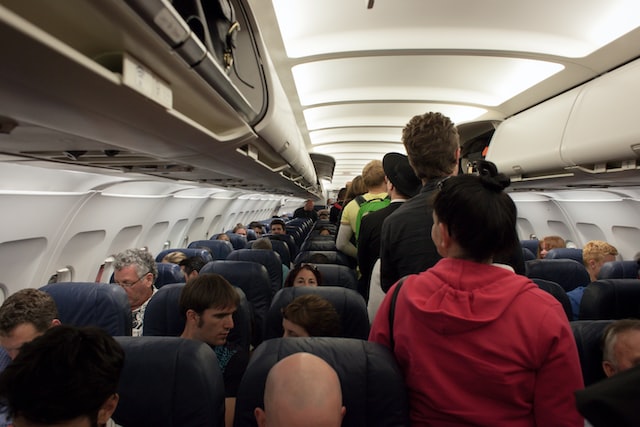 What is checked baggage?
This is baggage that is stored in the cargo area underneath the airplane. Your check-in baggage is tagged and handed over to the airline's conveyor belt at flight check in before you head over to security. Depending on the airline, you may be able to take multiple checked bags. This could be helpful if you are moving abroad or going on a long trip.
Guidelines for Carry-on vs. Checked Baggage
Size
The biggest difference between a carry-on vs. checked bag is size limits. Airlines may have slight differences in their suitcase size restrictions. However, the standard maximum dimensions for both international flights and domestic flights are:
Carry-on: 22 inches x 14 inches x 9 inches
These measurements are height x width x depth of the suitcase and include the wheels (and account for the handle being tucked away.) These are usually stored inside the airplane cabin in an overhead compartment.
Checked: 62 linear inches
Checked baggage can be any size up to 62 linear inches, which is equal to the height + width + depth measurements added together. These are always transported in the cargo storage space underneath the airplane.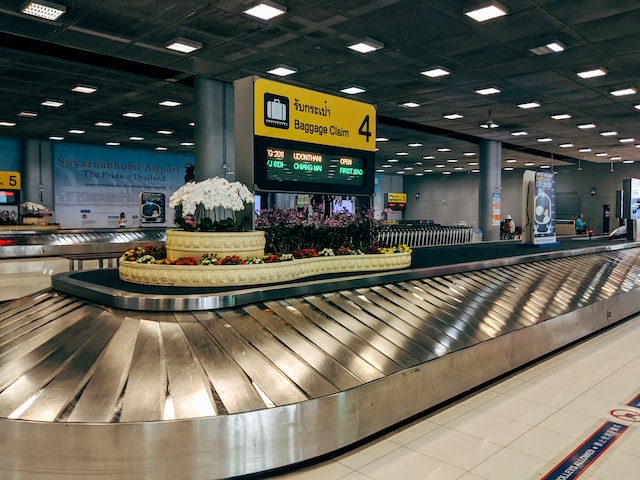 The maximum dimensions may vary slightly by airline, so be sure to check your airline's different rules.
Helpful tidbit: In recent years, many airlines have placed a stand at the airport check-in counters with slots where you can insert your carry-on to see if it fits the airline's regulations. Confirming your free carry-on size helps to avoid the dreadful checked bag fee.
A larger checked bag or unusual/bulky luggage that holds a large musical instrument (think cello) or golf clubs requires special handling and usually incurs an extra fee.
Weight Restrictions
Typically, there are no weight restrictions for carry-on bags and airlines won't make you weigh it. But there are a few, like budget airlines or smaller regional jet planes, that instill a weight limit on carry-on baggage, so you'll just have to check the specific requirements of the company you're flying with if you have heavy carry-on bags. The standard maximum suitcase weight for checked luggage is 50 lbs/23 kg.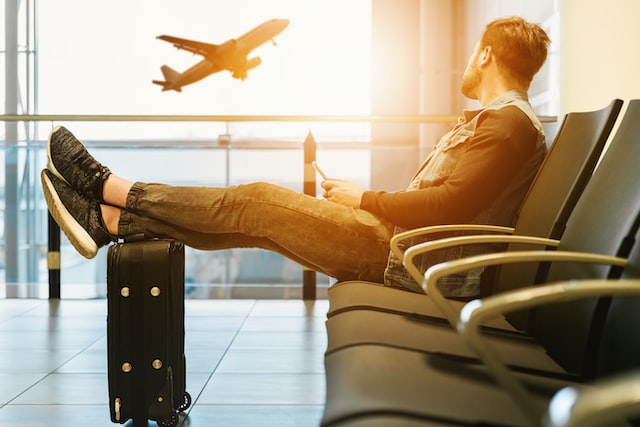 Packing Restrictions
There are certain things you are only allowed to pack in checked luggage and certain things you are only allowed to pack in carry-on luggage. One of the most common examples is lithium batteries, which cannot be placed in a checked bag.
Fees
Whether or not you are charged for baggage is dependent on the airline and your fare. Fare is usually divided into tiers like Basic Economy, Economy, Business, Business First, and First Class (among others). Most airlines offer a free checked bag with a premium class ticket but may charge for checked baggage with lesser class tickets (domestic or international.)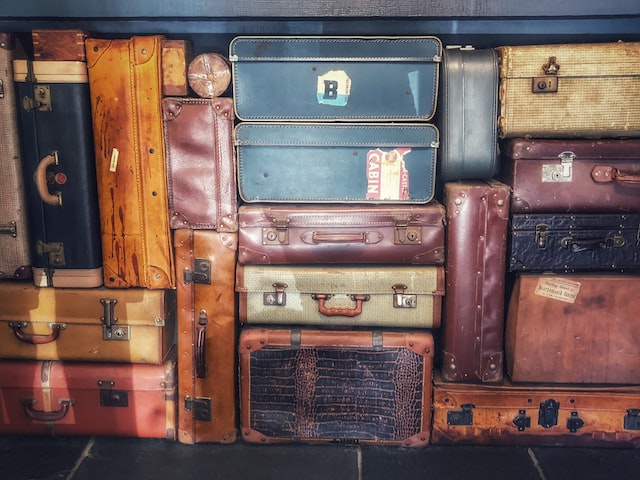 Low-cost airlines, such as Spirit or Ryanair, charge bag fees on their basic fare. You may also incur an additional fee if your bag is overweight.
Helpful tidbit: Many airlines allow passengers to have both a carry-on bag and personal item bag. The personal item bag must completely fit underneath the seat in front of you or it will be counted as a carry-on. Personal item bags usually consist of a purse, laptop bag, small backpack, or a diaper bag.
Important Factors When Choosing Carry-On vs. Checked Bag
Storage Capacity
There is an obvious difference in storage capacity between a carry-on vs. checked bag. Carry-on bags are perfect when you want to pack light. They are ideal for weekend trips or short getaways, since they weigh less and make for a smoother, more convenient airport experience.
For longer or seasonal trips, checked luggage might be needed to fit all the items that you require. For instance, a ski trip to Canada carrying bulky winter clothing and snow boots usually results in a checked bag.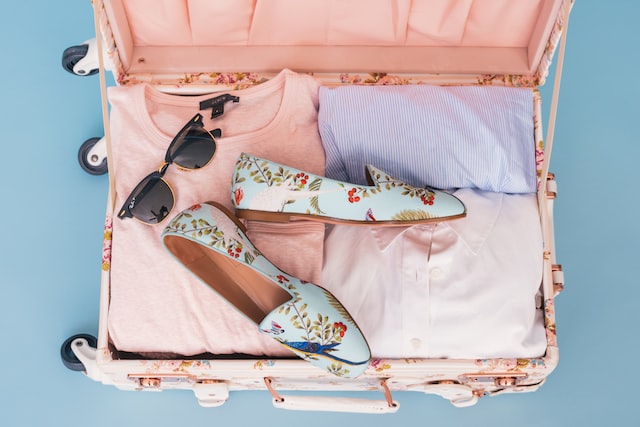 Portability
Carry-on baggage is lighter and easier to maneuver, which can be a factor in deciding whether you want to take along a checked bag. For example, when I get away to the remote Smoky Mountains for a writing sabbatical or to finish a book, I do not carry bulky checked bags to haul up the mountainside to a cabin. I choose Airbnbs that have a washer and dryer so that I can reuse the same clothes.
Risk of Lost Luggage
If you are traveling with checked baggage and have connecting flights, your bag has a greater chance of getting lost in the shuffle. Here are a few tried and true ways to avoid such a conundrum if you have a connecting flight to your final destination:
Ask at check-in if your bag is flying directly to your final destination. If not, you will need to get off the plane at your connecting airport, pick up your bag at baggage claim, and check it in again at the airline counter. This usually only happens if you book separate flights/tickets.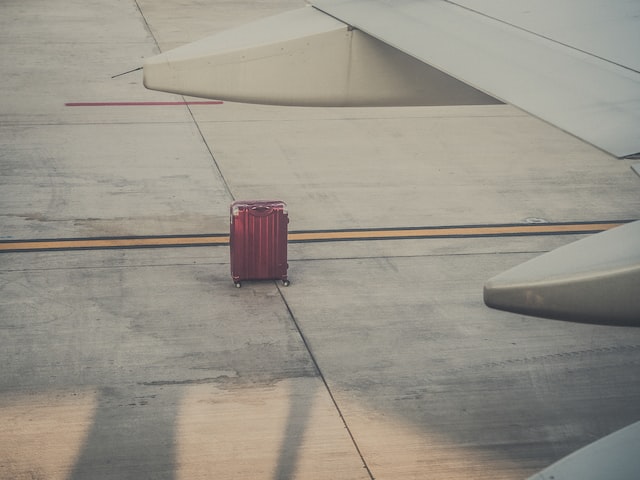 Keep the tag that prints with your checked bag label. At the end of the long label that prints with your luggage tag sticker, there is a small square with your contact information. This will help airlines locate your bag.
Attach a luggage tag with your personal information. You should tag your luggage even if you are flying carry-on only in the event that you arrive at the gate and the airline makes you check your carry-on bag. This can happen when flights are full and they are expecting little space available by the time boarding ends. Write your full name, phone number, email, and address on each tag.
The only sure way to avoid lost baggage is to travel with carry-on bags only!
Price
Carry-on bags are often free on most major airlines, except for the scenarios we have already covered. Checked baggage fees can be hefty, with most starting at $50 per bag. Again, check with your specific airline.
Carry-On & Checked Suitcase Essentials
Whether you go with one or both, these tools are essential to both carry-ons and checked bags.
Packing Cubes
Packing cubes are the ultimate packing tool for saving space in your suitcase. My go-to cubes are listed below.
Small Luggage Scale
Weighing your suitcase is easiest with a portable luggage scale. The benefit of this is that you can pack this lightweight scale in your suitcase. This is especially helpful for the international tours that I lead in order to bring souvenirs back home without exceeding the checked bag weight limits.
Luggage Locks
Some suitcases already come with locks, or you can attach a TSA approved lock. This ensures no one tampers with your bag.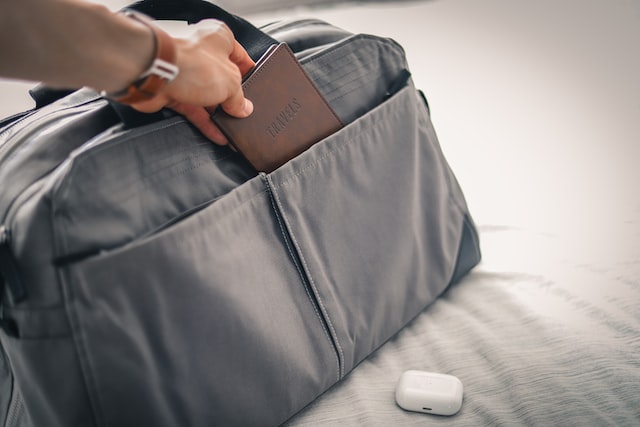 What To Always Pack In Your Carry-On
There are a few items you should always pack in a carry-on bag no matter how you're traveling. These include:
Important travel documents (itineraries, passports, boarding passes, vaccine records, etc.)
Jewelry and any other valuables
Prescriptions/Medications
Extra travel outfit
Electronics (including chargers)
Whether or not you bring a checked bag, I always recommend bringing a carry-on bag. It serves as an extra place to keep valuables safe, reading material, fun activities to occupy you during the flight, or even for storing items that you may have bought in the airport.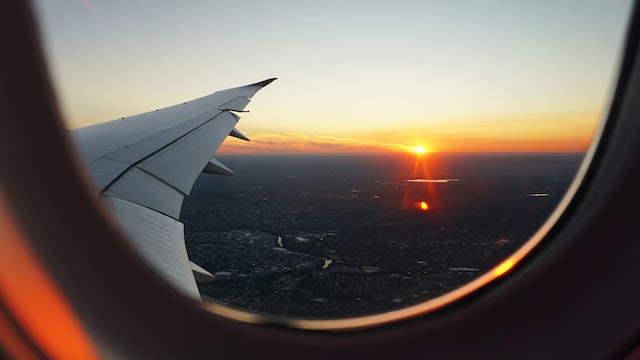 Pros & Cons Overview
In summary, when it comes to a carry-on vs checked bag, here are the main pros and cons:
Carry-On Pros
Skip the check-in counter lines
Skip baggage claim
Travel light
Carry-On Cons
Limits how much you can bring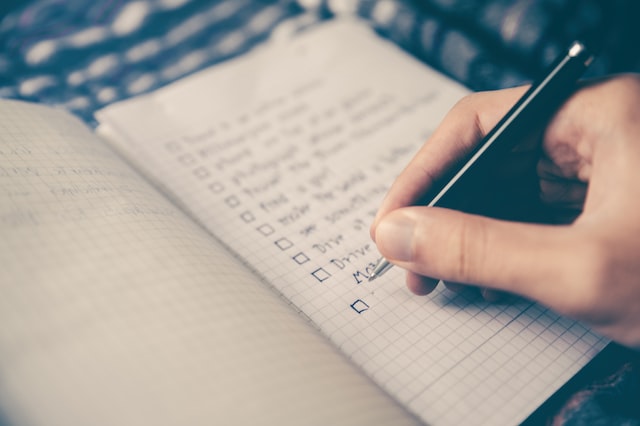 Checked Bag Pros
Accommodates extra items for a more comfortable vacation
Checked Bag Cons
More cumbersome and heavier
Baggage fees
Less convenient airport experience
Risk of getting lost with flight connections
Essentials to Pack Regardless of Luggage Size
First of all, reliable luggage is crucial. After using soft-sided luggage for years, I switched to hard-sided luggage seven years ago. They simply last longer. My luggage set is shimmering purple so that it sticks out among the plethora of black bags. I bought this 3-size set in November 2015 and it is still going strong after thousands of international travel miles.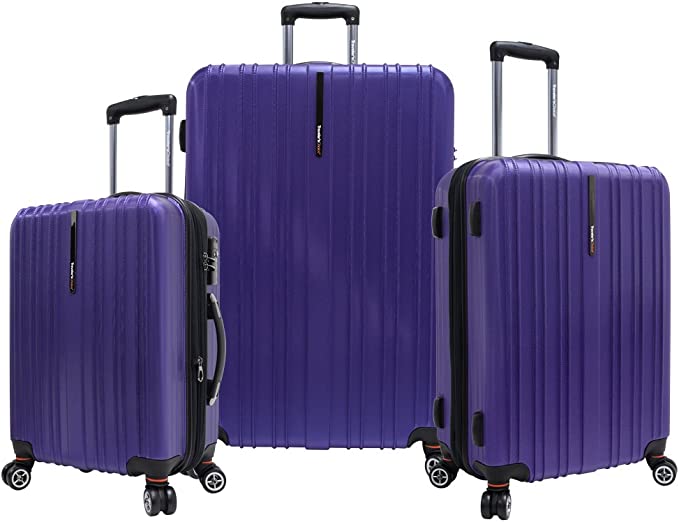 With reliable luggage in place, these are the essentials that I routinely pack which make travel easy, comfortable and stylish.
Packing Cubes
These light weight, sturdy, and breathable packing cubes (with laundry bag included) have made traveling a dream. Organizing clothes by type or occasion saves SO much time. Mine are aqua because I love color!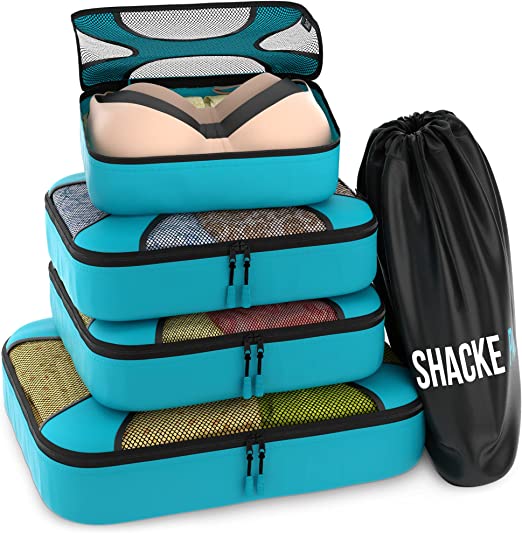 Collapsible Reusable Water Bottle
Not only is a reusable water bottle environmentally friendly, a collapsible one saves space and I can trust its cleanliness. Many airports are now equipped with water bottle filling stations with cold, fresh, filtered water.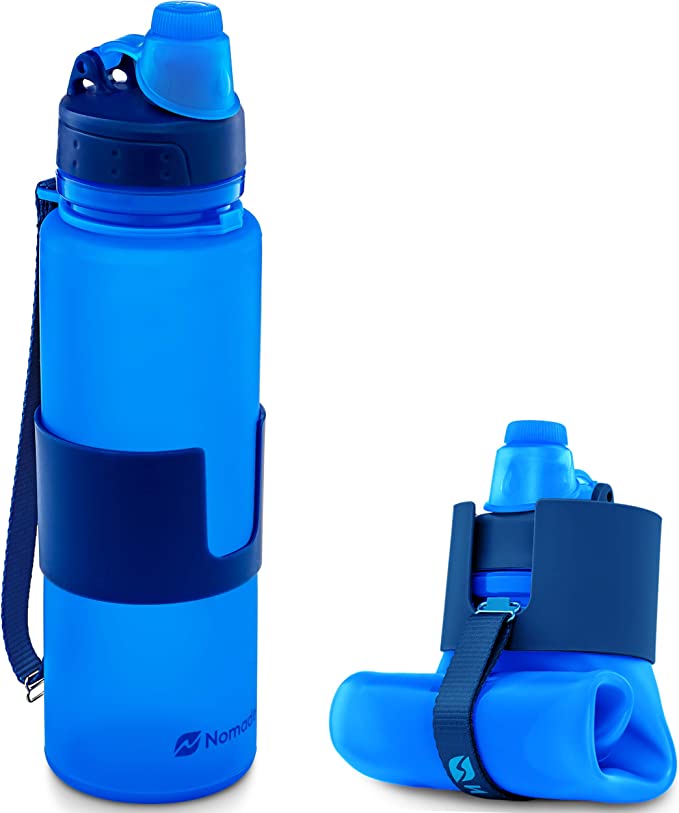 Robust Portable Battery
I cannot imagine traveling without my smartphone. It provides instant access to maps, local information, flight delay notifications, and so much more. Consequently, I bought this portable battery charger in September 2017 and never looked back. With two ports, it can charge my smartphone and laptop simultaneously for multiple hours each.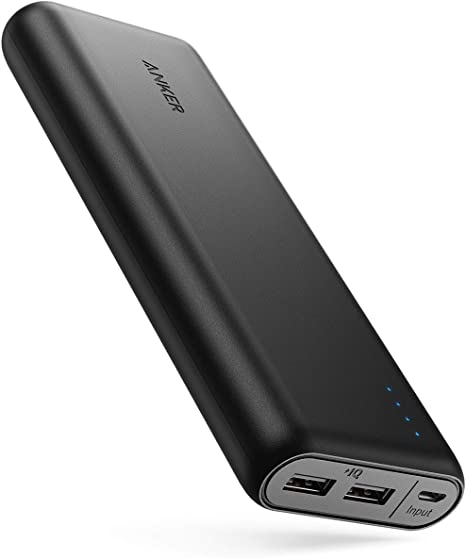 Noise Cancelling Wireless Earbuds
A dear friend gifted me with these noise cancelling wireless earbuds for my birthday and they are phenomenal. I can put on soothing music to sleep or work while in the air and they block out every noisy distraction. She could not have picked a better gift for a busy traveler.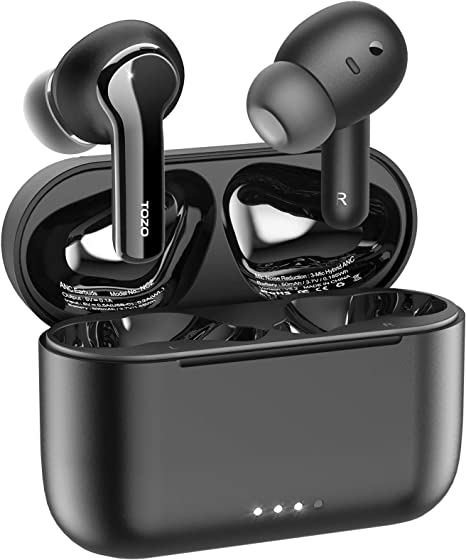 An Actual Camera
I love taking pictures, so when I lead a multi-day international tour or go on vacation, I use an actual camera to take better quality, frameable photos. Photography may not be your cup of tea, but if it is, this camera has proven to be easily portable, takes high quality photos, and is an absolute winner.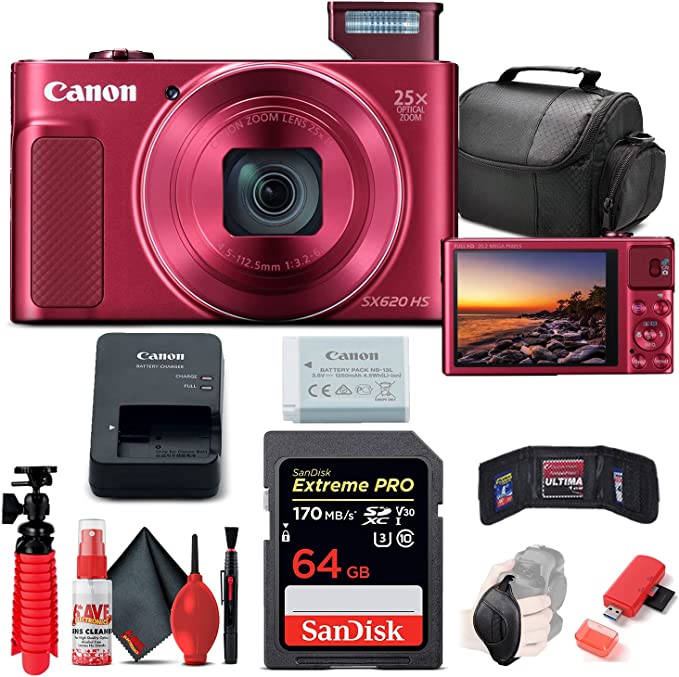 Travel Pillow
Though I usually do not travel with my own pillow on domestic flights, it is a neck saver while sleeping on international flights. I like this particular one because it is not bulky behind my neck. It wraps around and provides much-preferred side support. I also like that it is machine washable so that I always have a clean pillow.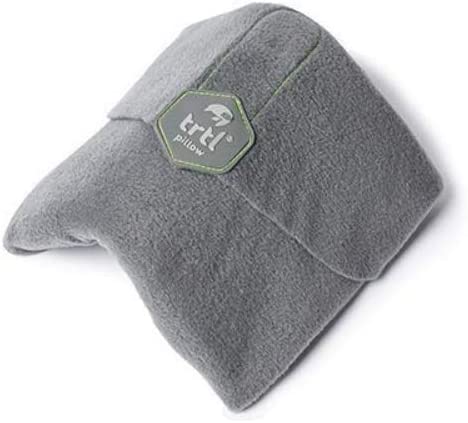 International Power Adapter
U.S. plugs are different than the rest of the world, so you need a power adapter for international trips. I have used this one for years and it has never failed. With 4 AC plugs and 3 USB adapters in one device, I have successfully used my flat iron while charging my laptop and smartphone simultaneously. Since this adapter works in both Europe and Israel, I do not need to keep track of two different adapters.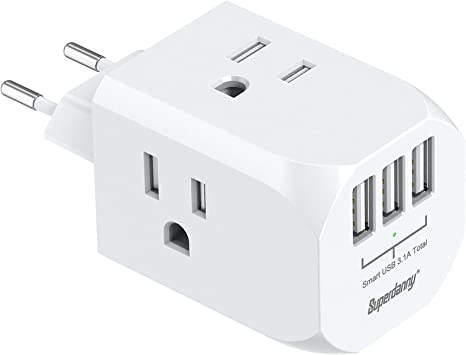 Travel Hairdryer with Built-In Adapter
U.S. hairdryers are notorious for blowing international hotel outlets because of the high voltage our hairdryers use. Consequently, I use this simple Conair travel hairdryer with a built in converter, along with the adapter that I just mentioned above. I used them multiple times on my recent trips through Germany and Israel and the combination worked beautifully with no blown hotel outlets or ruined hairdryer as a result.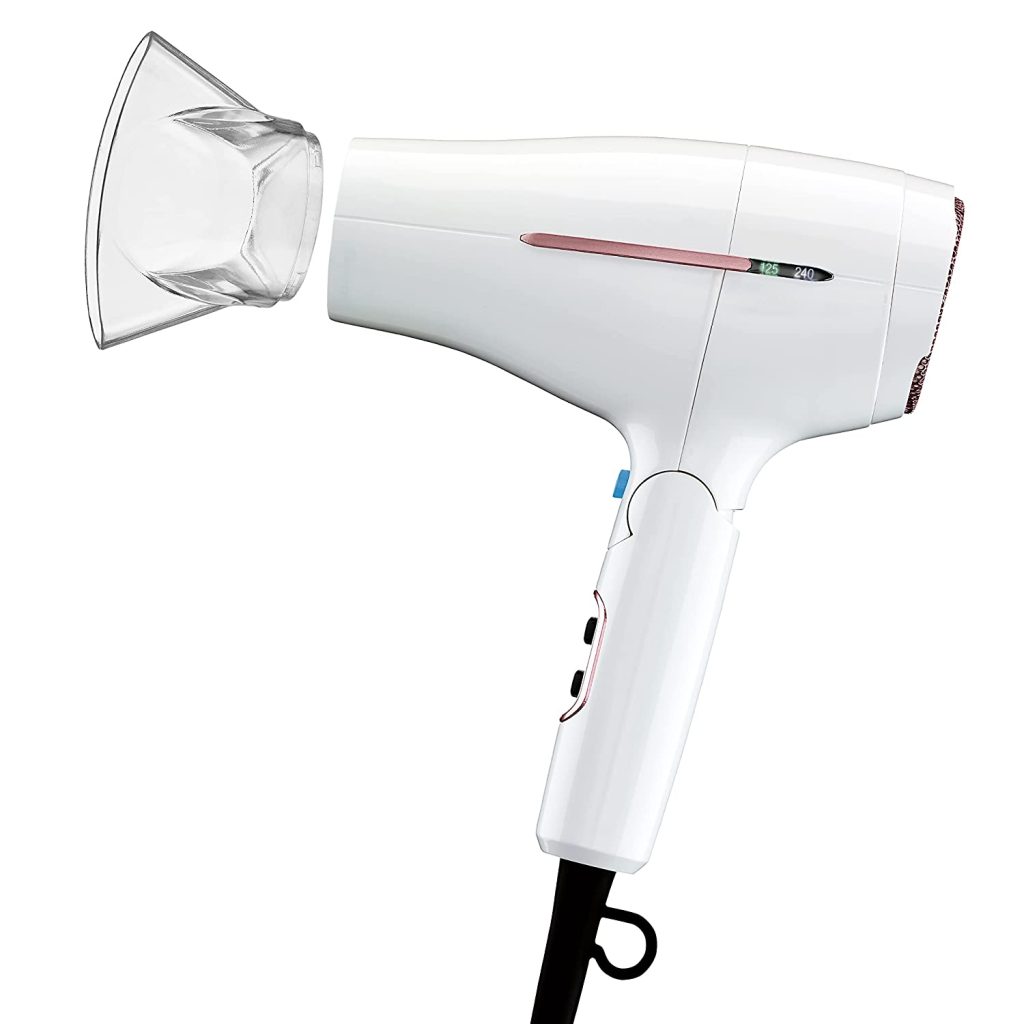 Laptop Backpack/Organizer
Though I only take this laptop backpack if I am going on an extended ministry or writing/research trip, it has proven to be invaluable. It is lightweight, water proof (great for electronics!), and has USB chargers on both the outside and inside. It also offers plenty of room for notepads, itineraries, research papers, magazines, and other travel necessities.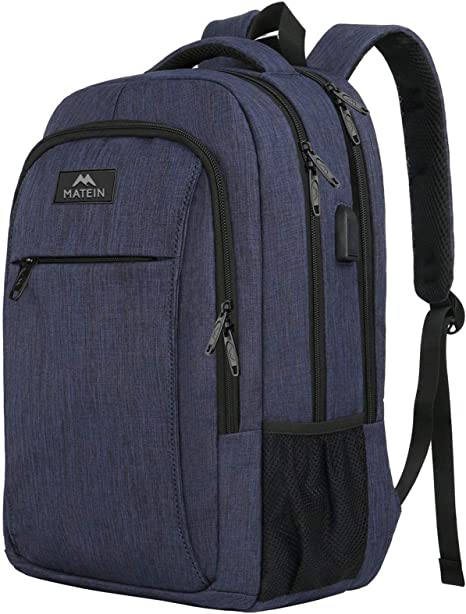 Travel Journal
As a writer and travel enthusiast, a travel journal is vital for capturing thoughts, prayers, ah-ha moments, God nudges, and much more. I have used this one for years because it is a handy size and uses refillable, lined paper. The handmade leather has only gotten more beautiful over time.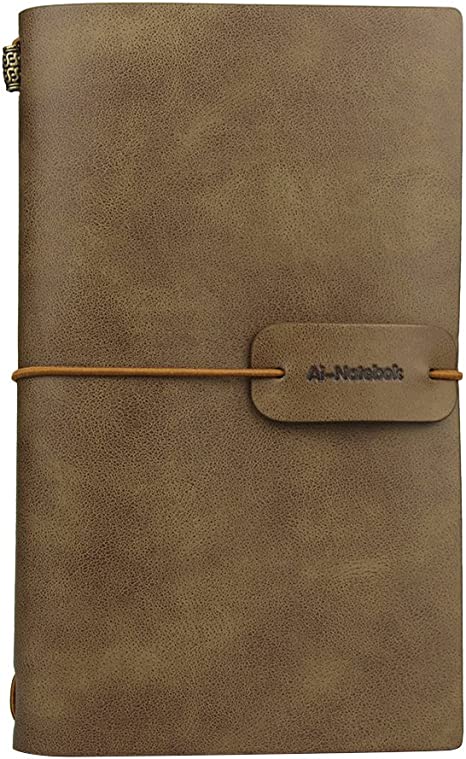 Although there are many other travel items that I could mention, these are my mainstays that I rarely leave home without.
Final Thoughts About Carry-On vs. Checked Bags
I have traveled both with and without checked bags, so the best choice depends on what your trip requires. Traveling light with a carry-on results in a less expensive and less cumbersome travel experience. However, it requires diligence while packing in such a limited space.
Carry-on only travel is ideal for weekend and short-term trips, budget travelers, and even feasible for longer trips if you are able to do laundry.
Checked luggage offers the freedom of taking everything you want, but lacks comfort in other aspects, like navigating through the airport or around your destination once you arrive. It also comes with a higher price tag, so budget travelers may feel the pinch.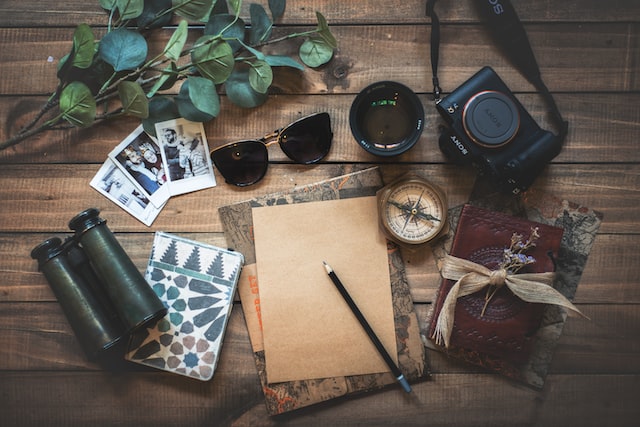 Traveling with checked bags might be necessary for long trips, easy-to-navigate destinations (think paved U.S. city streets with hotel luggage porters vs. European cobblestone streets and historic hotels with three flights of stairs instead of elevators), and travelers who have a little extra to spend.
One final important consideration is the type of your accommodation – a hostel or small Airbnb apartment may not be as roomy with large suitcases as a spacious hotel room provides.
I hope that this experiential information has helped answer questions you may have had about carry-ons vs. checked bags. Also, I hope that my go-to travel items spark your imagination and wonder of traveling.
Happy trails!
Related Posts:
About the Author
Although Donna is a sought-after Bible teacher, her path from being unchurched to become passionate about sharing Jesus was not easy. Go here to read her God-breathed journey, "From Unchurched to Becoming a Multi-Published Author and Sought-After Speaker." If you want to send Donna a quick message, then visit her contact page here.
{Some of these links are affiliate links. This means if you make a purchase through that link, the ministry may receive a small commission at no extra cost to you. Thank you for your ministry support!}