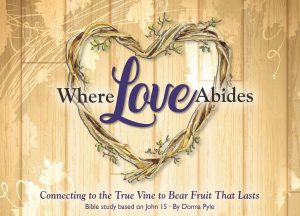 This past weekend I attended the LWML Texas District Convention where this brand new study was officially launched. Your incredibly supportive response has been overwhelming!
So many of you sent emails and messages of encouragement. Your comments on the giveaway blog post brought tears to my eyes as you wrote about the women and places where you wanted to share this study.
Thank you so much. 
The two winners of a DVD/workbook set each are:
1) Arla Mae Luther
2) Meridee (Canada)
Congratulations!! I will be reaching out to you by email later today.
NOW FOR THE EXCITING ANNOUNCEMENT
After much prayer and planning, I will be leading a tour of the Holy Land, along with Rev. Wayne & Kathy Graumann, in November 2019! WOOHOOOO!!!
As many of you know, my initial visit to Israel in 2010 truly changed my spiritual journey. Receiving communion while looking at the empty tomb is forever etched in my soul.
Won't you join us on this 10-day Biblical tour of Israel? Pastor Graumann and I will tag-team teach at various sites as we visit them throughout the Holy Land.
Registration is open RIGHT NOW (on my website's "Events" page or with links below) to give you 16 months to plan, save, invite friends, and ask the Lord prepare your hearts.
Detailed Information and Itinerary
Registration Form
You will hear more information about this tour as time goes on. I pray that you will consider joining us for a life-changing adventure through the places from Scripture.
Dear friends, it is grace upon grace to be able to serve the Lord and you.