One of the questions that I am asked on a regular basis is how long it takes to write and publish a book. Yes, there are many variables, but there are certainly some solid points to consider if you are a first-time author.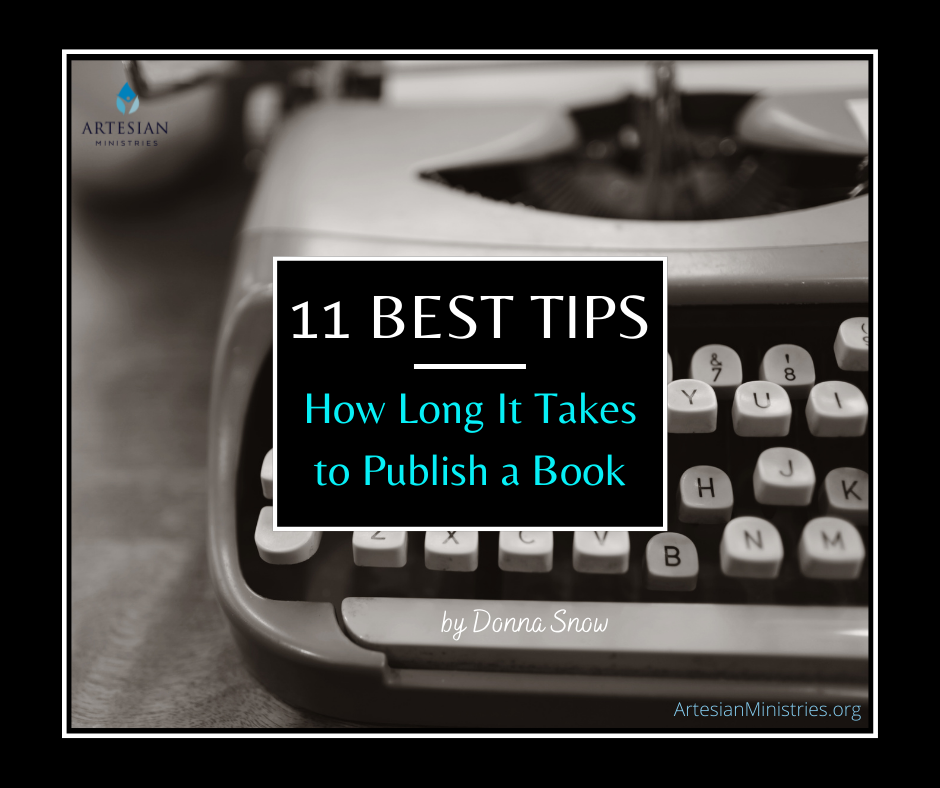 Here's what we will cover regarding writing a book:
The average time it takes to write a book
Setting and working within a deadline
Lining up your support system
The truth about research
How to prioritize your time
Setting word count goals…and sticking to them
Set small challenges to write consistently
Invest in a professional editor
Unique insights for Traditional Publishing
Unique insights for Self-Publishing
Prayer is the game changer
When you embrace the right mindset, set up a reliable system, and keep leaning into God for the motivation to write, you will be a published author before you know it. So, let's dig into the best tips that I have learned after publishing twelve books to date (both traditional and self-published).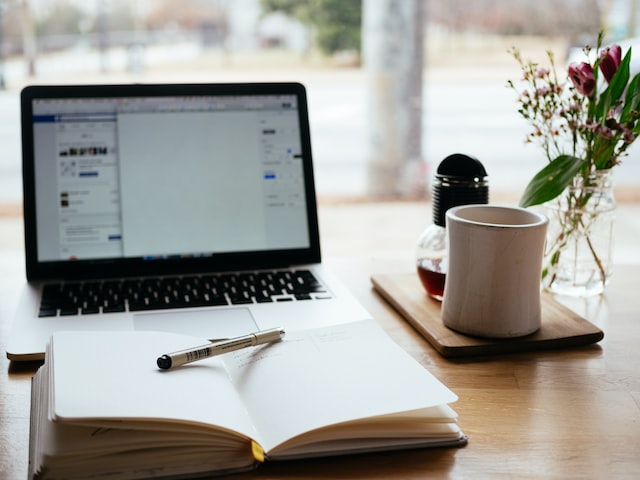 1. The Average Time it Takes to Write a Book
Whether fiction or nonfiction, a new author, on average, can take anywhere from six months to two years to draft and edit their debut book. That may seem like so much time, but take heart!
Your first book takes longer simply because it is probably the first time you have undertaken a serious, long-term writing goal. You likely have not discovered your writing rhythm or how many words you can sensibly commit to writing each day. A typical timeline for the first draft of your next book is usually less – somewhere between four to eight months.
2. Setting and Working Within a Deadline
The first thing you have to decide is what you are going to write. Fiction or nonfiction? Novella or novel? Devotion or Bible study? A magazine article or a full-blown manuscript?
A novella is a shorter work of fiction with a word count between 17,500 and 40,000 words. (Traditional publishers focus on word count, not page count.) Standard fiction (sci-fi, fantasy, romance, mystery, young adult) is between 75,000 and 120,000 words. A stand-alone devotion has a word count between 2,000 and 5,000, and a full-length Bible study is usually between 50,000 and 65,000 words.
If you land a publishing contract with a traditional publishing house, they will set your manuscript deadline anywhere between four to six months from the date of signing, along with the word count they expect.
Keeping your writing on track is crucial in order to meet their deadline and expectations. Since their contracts tend to be a bit complicated, you may consider securing a literary agent. I had one of the best for the first ten years of my writing career.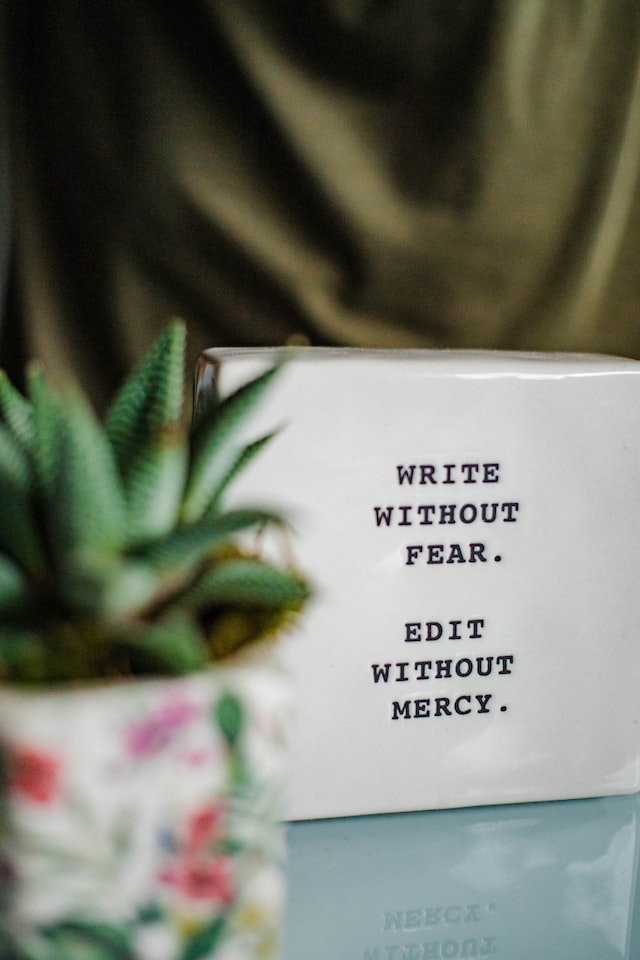 3. Lining Up Your Support System
The next step is your support system, which can take various shapes and forms. First and foremost, it includes the people closest to you: family and close friends. This is where communication becomes crucial. Let them know what you need!
You may need to get away for a weekend or an entire week to make serious headway (or to finish) your manuscript. Ask family and friends to watch your children, home, pets, and anything else so that your mind releases worry about the home front and you can focus on your manuscript.
If your house contains a spouse and children, you may need undistracted time for writing during a specific portion of each day. Communicate that with your family so that they do not believe you are simply avoiding them. That may sound silly, but it happens.
The overarching blessing is that those closest to you feel as if they were a helpful part of the process rather than a hindrance.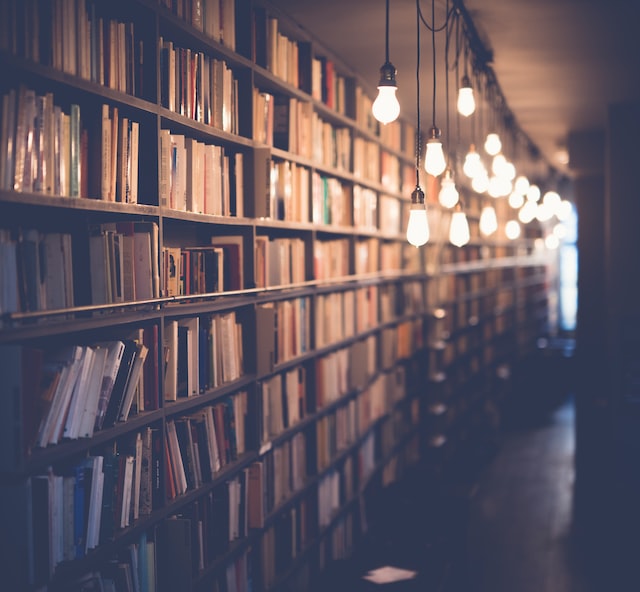 4. The Truth About Research
Please hear this clearly: you need to have all of your research done before you begin serious work on your manuscript. As a Bible study writer, I need to ensure that I have done all of the relevant Greek and Hebrew word searches, read all the commentaries, researched dissertations and historical papers, and diligently gathered applicable cultural research.
If you try to write while you are researching, inevitably you will run across a tidbit of information that may change the entire trajectory of what you are writing. Doing all of your research ahead of time and knowing the direction your manuscript needs to go saves hours and days of the editing process later.
If you are writing a novel, make sure you have researched your location settings, historical timelines, and cultural idiosyncrasies to ensure that your novel's genre and characters fit into the proper era. It would be odd for a John Wayne reference to find its way into an eighteenth-century crime novel.
5. How to Prioritize Your Time
When you are down to the wire on finishing your manuscript, become a social hermit. That includes outings, impromptu coffee meetings, and especially social media. Sign off of social media during the home stretch. Nothing sucks time out of your day faster than social media and YouTube.
I give my loved ones and social media outlets plenty of notice when I will be socially missing in action. This avoids hurt feelings or numerous questions about why you fell off the radar.
Also, and perhaps the most important (other than your focused time away), the advanced warning includes people in your writing process. By supporting your need for radio silence, they feel a sense of accomplishment right along with you when the manuscript is finished.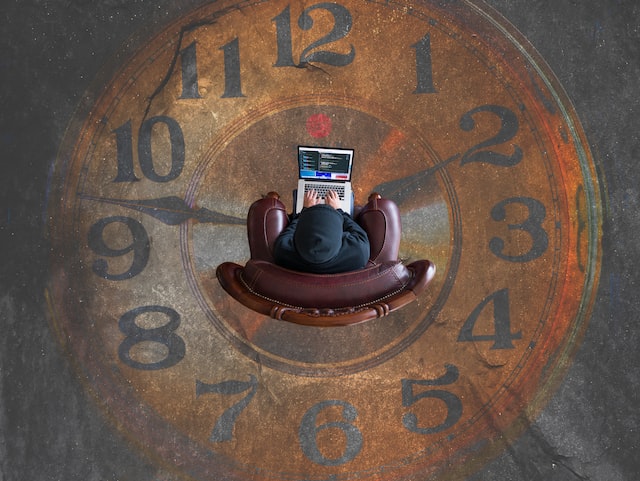 6. Setting Word Count Goals
When you have a solid deadline and have decided how many words your project requires (see item 2, above), it is time to set concrete word count goals. For instance:
30,000-50,000 words: 500 words a day = 60-100 days
50,000-80,000 words: 500 words a day = 100-160 days
80,000-100,000 words: 500 words a day = 160-200 days
Approximately 350 words fit on a standard double-spaced typed page. My process is very simple. I pull out my calendar, mark the deadline date, and start counting backward. I determine which days can be devoted to writing around my current commitments, and a projected number of words I can do each day based on time availability.
Since I travel regularly for events in my ministry, I have learned that travel days are not conducive to quality writing. Even though downtime while waiting for flight connections may seem ideal, I do not concentrate well in such a distracting environment. Consequently, I need to add more words to other days to make up time. Finding what works best for you is key.
Pacemaker has a great online word count planner that I have found incredibly helpful. I have also used physical journals and word count tools equally well.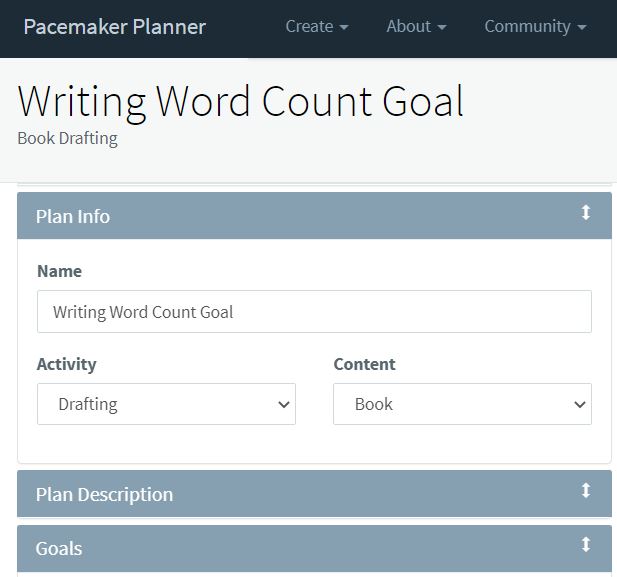 7. Set Small Challenges to Write Consistently
The average person just starting to write usually has a full-time job, is a student, may have a family, serve as a caregiver, or has various other active commitments. Realistically, you may not have daily time to devote to your manuscript's word count.
In that case, the solution is to set small challenges in order to write consistently. Let's break it down practically by writing goal, available time, and how long it would take to complete your manuscript:
30,000-50,000 words: 500 words, 3 days a week = 4-7 months
50,000-80,000 words: 500 words, 3 days a week = 7-11 months
80,000-100,000 words: 500 words, 3 days a week = 11 months-1 year +
You may want to move at a faster pace, but remember your quality of life is important. Also, the quality of writing is important. If it takes longer, God's timing is perfect.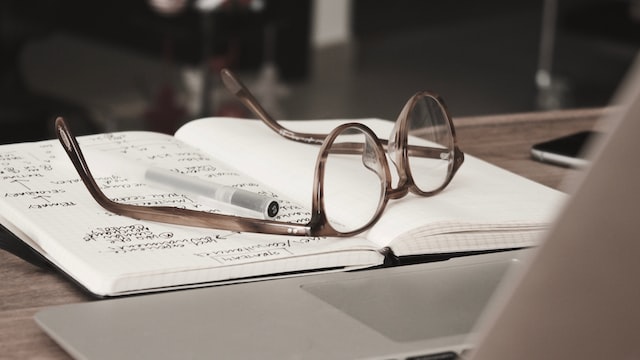 8. Invest in a Professional Editor
Without exception, every contracted manuscript that I turn in to my publisher has been expertly reviewed by a professional editor. Some writer friends do not follow this practice, which is absolutely their prerogative.
Publishing is a very competitive business. There are many people who desire to become published authors. Consequently, it is incumbent on you to ensure that your manuscripts are the cleanest, best versions that they can possibly be. The less time and manpower the publisher needs to expend to edit and clean up a manuscript, the more readily they will turn to that author for future work.
Depending on how in-depth you ask the professional editor to tackle your manuscript, the average cost ranges from $2-$5 per page. My Bible study manuscripts are usually between two hundred and two hundred and twenty five pages. Yes, it is an investment, but one that will increase your chances of future publishing contracts with that publisher.
9. Unique Insights for Traditional Publishing
When it comes to the actual publishing process, traditional publishers are the experts. Once you turn over the final manuscript, it is disseminated in-house in many directions: doctrinal review (if nonfiction/Bible study), editors, interior graphics designers, a cover designer, marketing, arranging printers, and holding a book launch.
I usually have one, if not more, online meetings with the marketing and/or graphics teams to discuss my inspiration for the book, design ideas, endorsement possibilities, and companion merchandise, such as t-shirts, notepads, and bookmarks. That is the fun part!
The traditional publishing route is definitely longer, but the quality is superb. From book proposal, signing the book deal, and finally release date, it usually takes anywhere from one year to eighteen months for the print book to hit the shelves.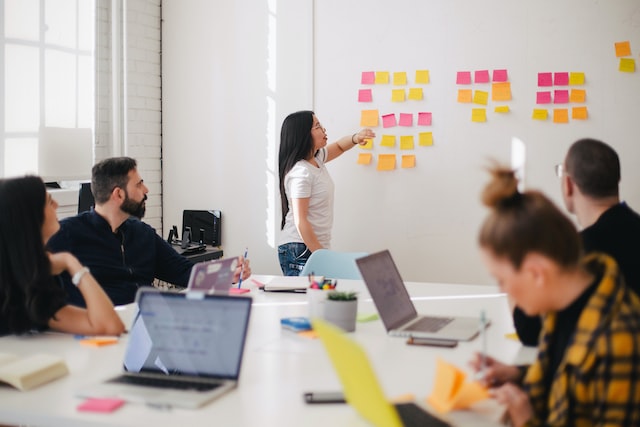 10. Unique Insights for Self-Publishing
Self-published authors have much more control over every aspect of self-publishing a book. However, that also means the burden falls on you to do all of the jobs of a traditional publisher – and do them well. This also includes securing beta readers, cover designers, choosing a book cover, the book description, book sales, learning Amazon KDP (Kindle Direct Publishing), securing rights with the U.S. Copyright Office, and the list goes on.
You may choose (and I would highly recommend) to hire out various aspects of the publishing process. Invest in a professional editor as we talked about above, a graphic artist to lay out the book for both print and digital formats, connect with marketers to endorse and promote your book, and the list goes on.
Quality often suffers and stress levels escalate with a self-published book, although many avenues for self-publishing have improved over the past few years.
11. Prayer is the Game Changer
A pastor that I admire once said, "Prayer is not the pre-game; it is the game." For Christian authors, our inspiration, strength, and everything in between come from God. Inviting Him into the process from the very beginning is the best way to make all the difference.
Praying as you walk through the research, writing, and editing stages ensures that He provides you with everything you need to produce your best work.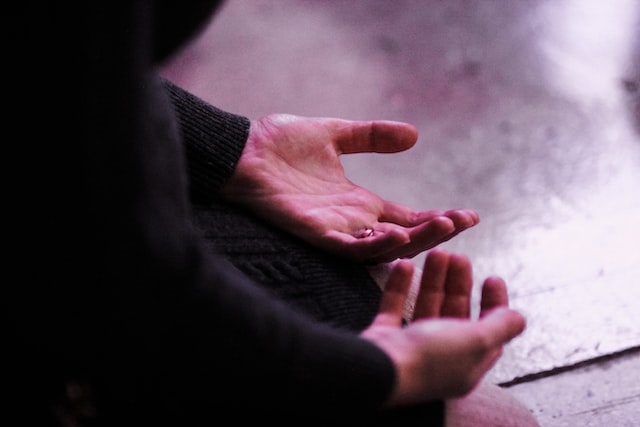 Prioritize Your Tasks
Now that you know the tasks, prioritizing them at each stage of writing is the key to actually finishing your book. Consider these specific items:
List out all of the details for your book and turn them into tasks. For instance, setting a research timeline, drafting the outline, setting word count goals, etc.
Then prioritize that list by putting at the top those tasks that carry the biggest value to completing your book.
Be realistic about the length of time it will take to complete each task.
Be flexible in your writing schedule because, well, life happens.
Include Rewards at Each Stage
Once you set realistic deadlines based on honest expectations and have your task list set, be sure to reward yourself for achieving each stage of the process. Yes, writing can be tedious, but rewards inspire and keep us going on those days when the words struggle to form.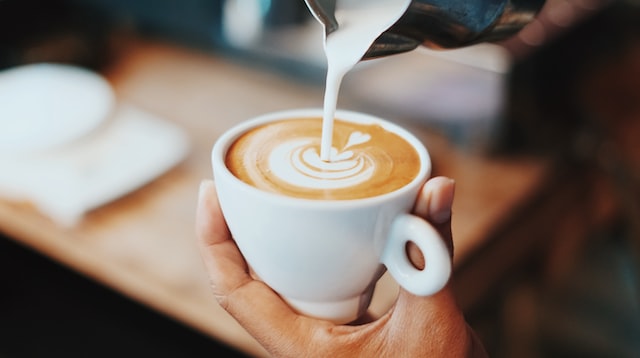 Bottom Line
The pandemic caused many of us to reassess how we spend our time. Regarding dreams and career paths, perhaps you asked, "What am I waiting for?"
If becoming a published author has been your dream, there has never been a better time than now to make it a reality. Technology and social media have made it more realistic than at any other point in history.
By following these simple, yet important, steps and guidelines, you will be a published author in no time.
Happy writing!
Related Posts:
About the Author
Although Donna is a sought-after Bible teacher, her path from being unchurched to become passionate about sharing Jesus was not easy. Go here to read her God-breathed journey, "From Unchurched to Becoming a Multi-Published Author and Sought-After Speaker." If you want to send Donna a quick message, then visit her contact page here.
{Some of these links are affiliate links. This means if you make a purchase through that link, the ministry may receive a small commission at no extra cost to you. Thank you for your ministry support!}