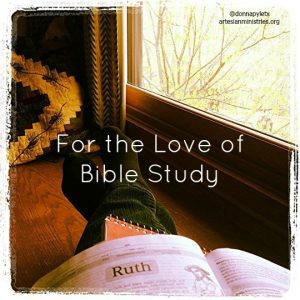 When it comes to Bible study, I admit that it used to scare my freckles white. As a new Christian 25 years ago, my Bible's table of contents was a lifeline to find my way around Scripture.
How do you view Bible study? Frustrating, fulfilling or downright frightening?
Much like a car's GPS, effective Bible study tools often spare us the discomfort of getting lost in Scripture.
Because who likes getting lost?
Study Bibles and other resources are helpful tools, but when it comes to studying God's Word for personal growth (rather than preparing to speak or teach from it), I'd like to suggest a method from personal experience that works well:
(1) Shelve your study Bible.
Don't discard it, just shelve it initially. Get a Bible that contains only Scripture cross-references. Look up the cross-references to help you interpret and navigate through Scripture. Comparing Scripture with Scripture lets the Bible explain itself, allowing God's context to speak.
Treat study Bible notes as what they are: commentary, and a brief one at that. Remember they are man's words, subject to bias and error. Read them respectfully but critically.
(2) Take your time.
Ask God for insight as you begin studying His Word. Humbly ask God to reveal truth to your heart and mind as you read for understanding on your own. Ask again as you compare your discoveries to those of trusted commentators.
Even if you discover that you may have drawn an inaccurate conclusion from a passage, your diligence to discover the correct interpretation will cause you to remember more readily.
This journey is vitally necessary for spiritual growth.
(3) Consult multiple sources.
Study notes serve as a starting point, not a terminus. Once you have read the passages for personal understanding in a note-free Bible, consult several study Bibles and commentaries from trusted sources. Look for consensus and disagreement among them.
And keep those prayer lines open with God as you go.
There are many resources, so where do we start? Here are some of my indispensable research mainstays:
The Lutheran Study Bible by Concordia Publishing House
Logos Bible Software
www.blueletterbible.com
ESV Bible Atlas
The New Strong's Expanded and Exhaustive Concordance
Vine's Complete Expository Dictionary of Old and New Testament Words
NIV Archaeological Study Bible: An Illustrated Walk Through Biblical History and Culture
There are others, but I usually use the above resources each time regardless. Just remember, those study tools serve as a reference point for your conclusions, but not as a substitute for them.
And don't be afraid to get a little lost in Scripture.
Allow yourself to feel the extent of what you don't understand. It's a humbling feeling.
If wisdom and understanding define your destination, humility makes an excellent starting point for the journey.
After all, God faithfully promises: "You will seek me and find me when you seek me with all your heart." Jeremiah 29:13
How do you view and/or approach Bible study?
Comment below and let's learn from each other's tips and study methods. We're on this journey together!
FREE DOWNLOADS:
Here are four different Bible Reading Checklists to choose from. Tuck one (or all) neatly in your Bible for marking your study journey. Please feel free to share them.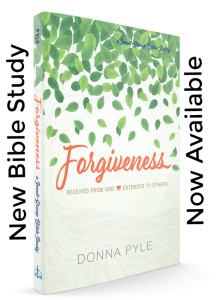 Save
Save
Save
Save
Save
Save
Save
Save
Save
Save