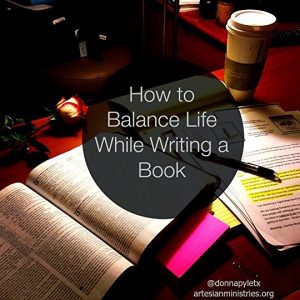 With four books and several Bible studies published, I finally feel qualified to write this post. Perhaps it's just the experiential miles talking.
As an author, the question I field more often than any other is: "How do you have time to write books, work full time, travel to speak at events, and maintain a satisfying personal life?"
The simple answer is the amazing grace of a faithful God and the incredible support of family and friends. But there's more.
It requires commitment. Sacrifice. Focus. Organization. And no small amount of blood, sweat and tears.
Through trial and fire, I've discovered five specific ways to stay sane while meeting manuscript deadlines. There are many more, but these five help set solid boundaries.
     1) Say NO to new commitments until the manuscript is turned in.
New and cool opportunities will start pouring in the moment you commit to a writing deadline — trust me. It's like when you commit to eating healthy and suddenly chocolate materializes everywhere. However, resisting the urge to add entries to your calendar is crucial to protect your writing time.
     2) Take a sabbatical from voluntary, time-consuming commitments.
I sing on my church's worship team and absolutely love it. However, it requires time learning music, diligent rehearsal, run-through, and singing at both services on Sunday morning.
I took a sabbatical from the worship team for the two months prior to my last manuscript deadline to shift that time toward writing. The team's support and prayers touched me to the core. The cool thing? A few new worship leaders have stepped forward to become amazing blessings to our church.
     3) Commit to writing a certain word count each day.
I created a 3-month daily chart containing current commitments. It allowed me to ascertain at a glance which days/evenings could be devoted toward significant blocks of writing time.
Regardless, I committed to adding 1,000 words to the manuscript each day (except Sundays). Some days I only added 500 words, but others reached over 3,500. The chart kept me on track right up to the deadline.
     4) Sign off of social media and devote all spare time to your manuscript.
If I had 30 minutes to write, I wrote! I loaded my manuscript onto a dedicated thumb drive and wrote during lunch breaks, waiting at the airport, and during flights.
You'll be surprised at how much you get done when you're focused.
I also scheduled a week of vacation from my full time job right before the deadline. I sequestered myself at home and fine-tuned the manuscript, taking time to pray often. I also took a two-month sabbatical from my blog and avoided social media for the final ten days to eliminate distraction.
     5) Become anti-social.
This one is extremely tough. Writing involves more than strolling along picturesque rivers at sunset while eating French bread washed down with wine while pondering deep thoughts that will eventually be captured on our laptop.
I'm sorry to pop the idealistic bubble, but writing entails long hours of research and typing with complete focus. Headaches, backaches and stiff necks go with the territory.
Explaining my deadline and commitment to family and friends included them in the process instead of shutting them out. They understood that I couldn't go to impromptu movie nights until after the deadline.
Their encouragement and prayer support kept me going during those tougher writing days (yes, they happen).
I am looking forward very much to this summer, because come Fall I will buckle down, put these five items into high gear and complete my next manuscript before Thanksgiving.
And remember, intentionally rest between manuscripts to re-engage in normal life, putter around the house, take a vacation, and breathe again. Rest is crucial to tackling your next project with enthusiasm instead of exhaustion.
Bottom line? There are many ways to carve out the necessary time to meet your writing deadlines. Just prioritize, organize, and jump in with both feet, remembering:
"Whatever you do, work heartily, as for the Lord and not for men." Colossians 3:23
If you're an author, what could you add to the list?
If you're an aspiring author, did you find anything surprising?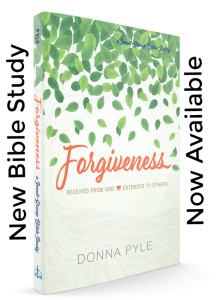 Save
Save
Save
Save