Has the Bible been affected by the mysterious and controversial Mandela Effect?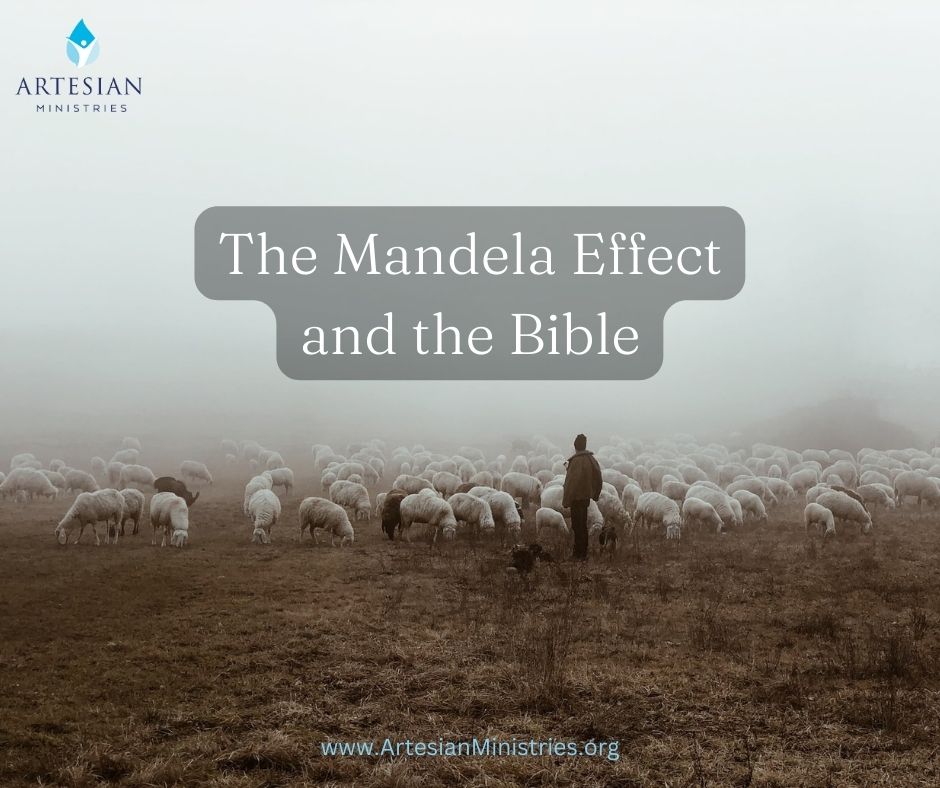 I admit to being a tad out of the loop, but before a few days ago I had never heard of the Mandela Effect. The only thing I knew as "Mandela" referred to an incredible man who had been elected President of South Africa.
However, the more I ventured down the research rabbit hole, the more I learned about the Mandela Effect. Frankly, different things I read about it came off as fake content, fake news, or just plain out there.
What is the Mandela Effect?
If you have never heard of the Mandela Effect before, join the club. Let's collectively add some new words to our vocabulary, explore the concept, and take a new look.
The Mandela Effect is a phenomenon in which a large group of people shares a false memory. The term was coined by writer Fiona Broome, who discovered that she and others distinctly remembered Nelson Mandela dying in prison in the 1980s, when in fact he survived and went on to become South Africa's first black president.
There are numerous examples of the Mandela Effect influencing people's memories of seemingly "well-known" aspects of popular culture. You may recognize a few of these.
Popular Examples of the Mandela Effect
To give you some easy examples, here are a few of the most popular Mandela Effects — the ones that seem to affect the most people, and be the most mind-blowing. The best way to ascertain a Mandela Effect is to ask a question, one which most people feel confident they will know the answer to.
1. Darth Vader and Luke Skywalker
What famous movie line does Darth Vader say to Luke Skywalker at the end of The Empire Strikes Back? This seems to be the one that blows most people's minds. Almost every fantasy world movie fan on Earth who has seen the movie will immediately state, "Luke, I am your father."
In reality, this line does not exist. Rather, Darth Vader says, "No, I am your father." As a Star Wars fan, I am embarrassed to admit that I remembered it wrong all of these years. Saying Luke's name seems much more dramatic!
Despite the fact that millions upon millions of people claim to have watched The Empire Strikes Back dozens, if not hundreds, of times, they still carry false memories of its most famous quote.
2. Snow White and the Mirror
What does the evil queen recite in the mirror in the film Snow White? That's simple. "Mirror, mirror on the wall, who is the fairest one of all?" I mean, right?
Wrong again. She actually says: "Magic mirror on the wall, who is the fairest one of all?" Don't feel bad, I got it wrong too.
Like The Empire Strikes Back, there are millions of people who have seen Snow White an inordinate amount of times who will argue that she says, "Mirror mirror" until they find the clip on YouTube or pull out their old VHS tape to verify it.
Even then they might insist that their copy of the movie or clip they found online must have somehow changed because there's no way they could misremember such an iconic cinematic moment.
What Causes the Mandela Effect?
The most likely — and simplest — explanation is when a collective false memory gains truth through cultural reinforcement. In other words, we hear something misquoted so often that the inaccuracy somehow morphs into truth.
Having a "Mandela Effect" experience can be disturbing. It can cause someone to truly wonder about their experience or even question their certainty about other experiences or beliefs they hold true. For example, you are probably still disturbed if you thought the queen said "Mirror mirror."
I ran across several other explanations for the Mandela Effect including parallel realities and worlds, time travel, strong delusion, and alterations to the timeline of history. As I said, I went down quite a colorful research rabbit hole. However, all of those "reality principle" explanations are off-track for this post.
What in the world does all of this have to do with Scripture?
The Mandela Effect and the Bible
Non-Christians sometimes attempt to apply the Mandela Effect to the Word of God itself. However, after grasping what we talked about above, I wholeheartedly disagree. That being said, sometimes our recollection of the Bible is not immune to the Mandela Effect.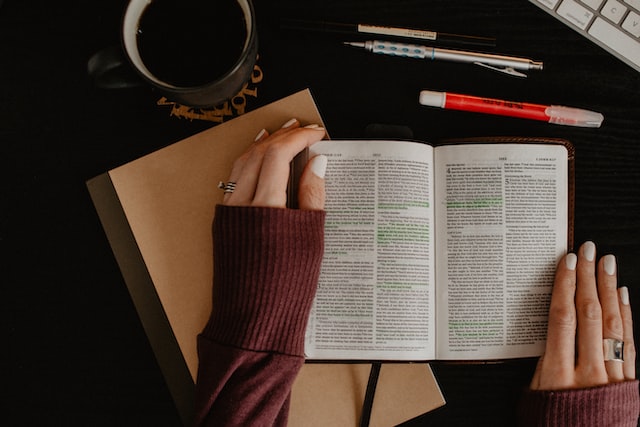 The Mandela Effect is not just reserved for popular culture and movie lines. You and I have seen it with regard to some popular verses and stories from the Bible as well. The original version and the popular version of beloved passages, if you will. Here are a few examples:
Exodus 34:14
Without looking it up, complete this verse: "…for you shall worship no other god, for the Lord, whose name is _________, is a jealous God" (Exodus 34:14, ESV).
Do you remember what goes in that blank? Jehovah? Yahweh? Elohim? Lord? God? All wrong. The verse actually reads: "…for you shall worship no other god, for the Lord, whose name is Jealous, is a jealous God."
Look it up yourself in any translation. God self-identifies as Jealous. Culture and the world perceive jealousy as negative. However, God's jealousy over us reinforces His love and protective care.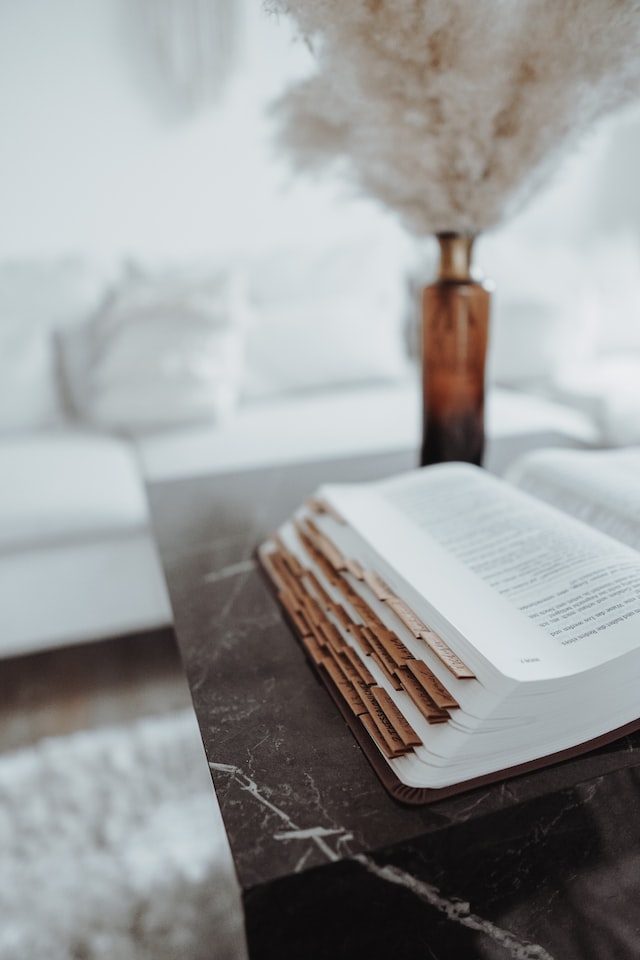 Matthew 18:20
Let's pick a verse that may be familiar to a more significant number of people. Complete this verse: "For where two or ______ are gathered in my name, there am I among them" (Matthew 18:20, ESV).
What word goes in the blank? For where two or more gather in my name… right? Wrong. The verse actually reads, "For where two or three are gathered in my name, there am I among them." Look it up yourself in any translation.
While some may perceive that "three" lessens the power of "more" in this verse, it actually elevates the meaning extraordinarily. "Two or three" means that it does not take an army to get God's attention. He knows each one of us personally. Every hair on our head. Every tear we shed.
The Mandela Effect is Different From Inaccuracies
Let me be crystal clear. How we remember Scripture does not in any way affect its accuracy. As the Dead Sea Scrolls have proven, God's Word remains true and unchanged over the millennia.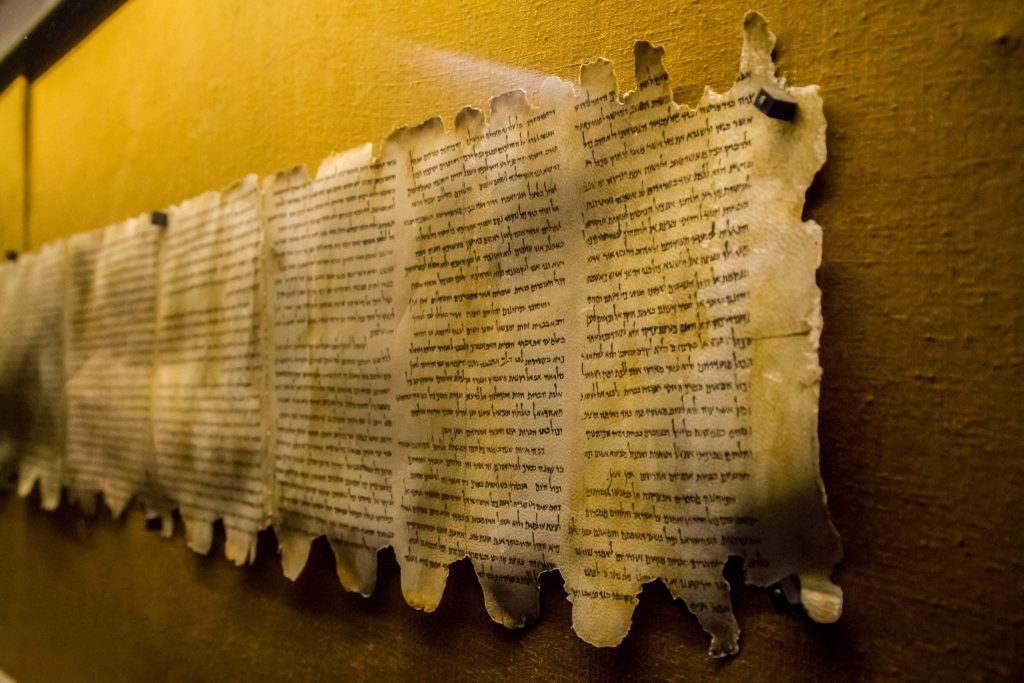 I am referring to Bible verses that people remember since they were kids in Sunday school. Certain passages, or even ideas, that they are sure are accurate simply because they have heard them in a certain way over their lifetimes. Our memory cannot change the accuracy of what God breathed onto the page.
Perhaps the Mandela Effect has increased in recent years thanks to the internet. We have easier access to nearly limitless information that spouts whatever they believe to be true in their own words. We need truth to guide our lives, not a perceived truth.
The Truth and Reliability of the Bible
The great Reformer, Martin Luther, taught in the Catechism, "I and my neighbor and, in short, all people may err and deceive. But God's Word cannot err."
Referred to as the inerrancy of the Bible, it simply and profoundly means that the Bible is the Word of God, and God cannot err; therefore, the Bible cannot err.
Scripture declares emphatically that "it is impossible for God to lie" (Hebrews 6:18, ESV). The Apostle Paul tells us of the "God who does not lie" (Titus 1:2, ESV). He is a God who, even if we are faithless, "if we are faithless, he remains faithful—for He cannot deny Himself" (2 Timothy 2:13, ESV).
God is truth (John 14:6, ESV) and so is His Word. Jesus said to the Father, "Your Word is truth" (John 17:17, ESV). The psalmist exclaimed, "The entirety of Your Word is truth" (Psalm 119:160, ESV).
I don't know about you, but I crave God's solid truth in a world full of magic mirrors.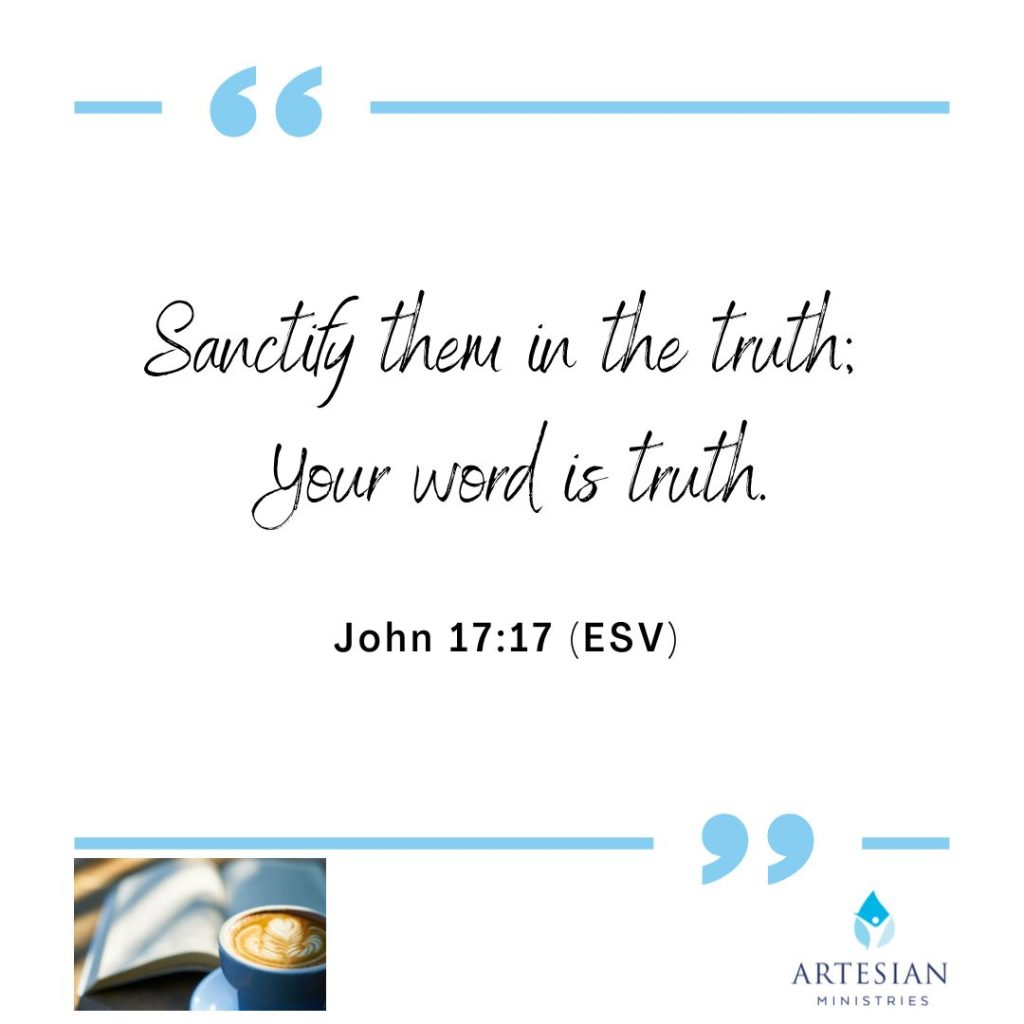 Conclusion
So has the Bible been affected by the mysterious and controversial Mandela Effect? It can certainly affect how human beings remember certain Bible verses, but it does not alter or affect Scripture itself.
It is crucial that we become Bereans regarding what we learn and hear around us (especially on social media updates). What does that mean?
Bereans "…received the Word with all eagerness, examining the Scriptures daily to see if these things were so" (Acts 17:11, ESV). They tested a person's every word against Scripture to determine truth.
Such a focused stare on God and His Word easily debunks any fake news that we glance at.
I pray that we are Bereans in our diligence about God's Word — in its learning, its application, and especially how we live it out each day.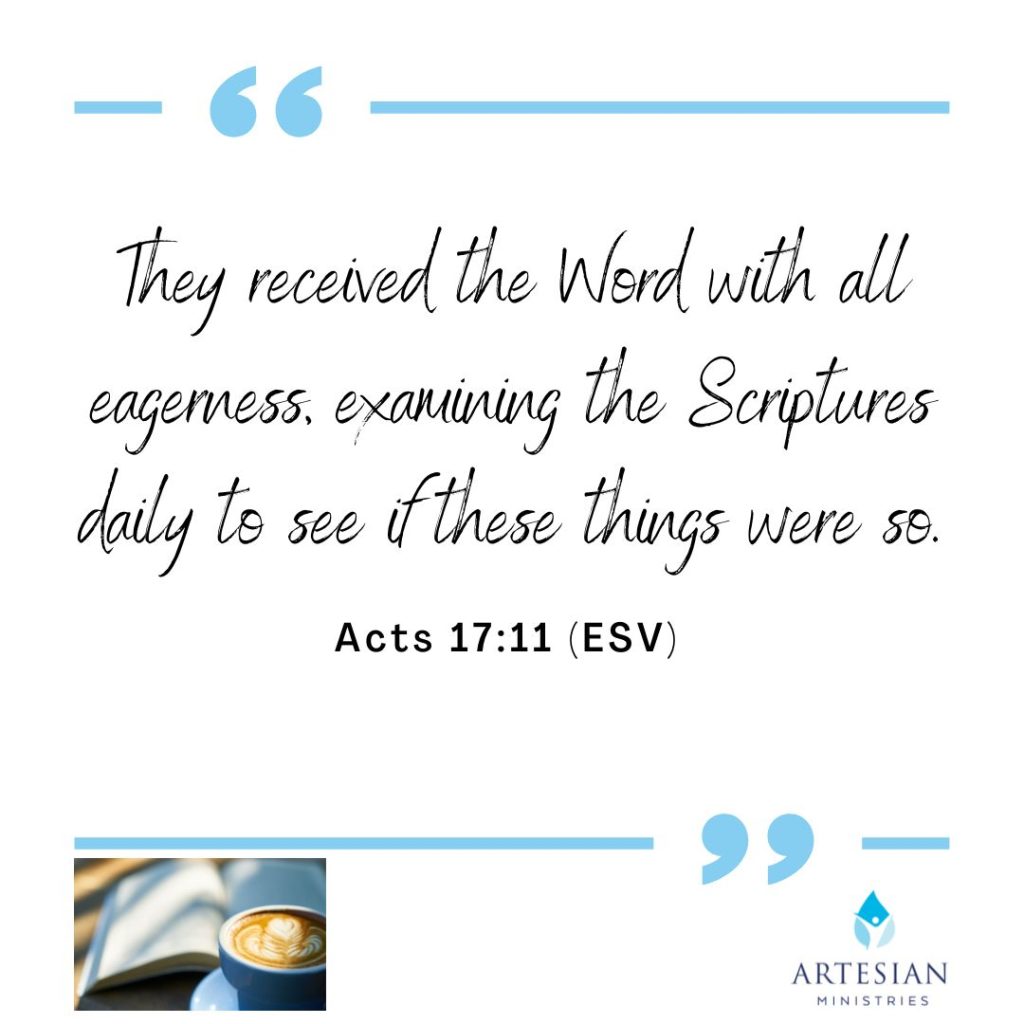 Related Posts:
About the Author
Although Donna is a sought-after Bible teacher, her path from being unchurched to become passionate about sharing Jesus was not easy. Go here to read her God-breathed journey, "From Unchurched to Becoming a Multi-Published Author and Sought-After Speaker." If you want to send Donna a quick message, then visit her contact page here.
{Some of these links are affiliate links. This means if you make a purchase through that link, the ministry may receive a small commission at no extra cost to you. Thank you for your ministry support!}