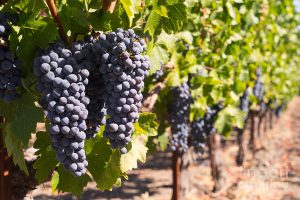 As a new believer in my early twenties, I made myself a nervous wreck running every thought, word, and deed through the lens of "Was that a sin?"
Every time I messed up, that paralyzing question ricocheted through my mind making me jump at my own shadow. I imagined God lurking overhead with thunderbolts in hand ready to smite me on the spot.
Now don't misunderstand me; it is important to seek the Lord's discernment for sinful behavior, especially when willful sin is at play.
However, by keeping my focus on whether or not I was sinning, I took my focus off the One in whom I needed to abide.
Sin does not necessarily equate with failing to abide. We are sinful by nature. In other words, we sin when we don't even know we're sinning. Consequently, sin does not automatically translate into a failure to abide.
However, willful sin is a different story. Willful sin is choosing not to abide in Christ. Willful sin says, "I don't need God to accomplish what I want to accomplish." Willful sin hisses the lie that we can live spiritually significant lives apart from abiding in the true Vine.
So what happens when God's people do not abide in Him? Jesus does not mince words: "If anyone does not abide in me he is thrown away like a branch and withers; and the branches are gathered, thrown into the fire, and burned." John 15:6
Ouch. 
Judas Iscariot fell into that category. Judas went through the outward motions of following Jesus as one of His disciples, but his actions over time revealed that he did not inwardly abide in the Vine.
Silver was worth more to him than our Savior. Consequently, he was cut off, thrown into the fire, and burned.
You and I can properly perform all of the outward religious activities, but if we are not inwardly abiding in the Vine to bear fruit that lasts, we will be cut off, as well.
Again, ouch.
It took many years for me to learn to abide (and I'm still working on it by His grace alone). Over that time, God in His Word has impressed upon me that what we focus on matters. If we are focused on not sinning, then we are focused on our sin. If we are focused on abiding, then we are focused on Christ.
One focuses on self, one focuses on Christ.
When we abide in Jesus He abides in us, and His love abides in us. Rather than examining every single thought and action through the lens of "Did I sin?" examine it through the lens of "Did I abide?" Did I strive to love and serve Him with my thoughts, words, and deeds? If yes, then we are abiding.
In His love, God will convict believers of our sins when we fail. And we will fail. Miserably. That's part of living in this fallen world. But there's Good News!
Through the power of the Holy Spirit, we trust Him to break up the hardened soil of our hearts by pointing out those sins, giving us the space and grace to repent, and then receiving His divine forgiveness.
As you examine your thoughts, are they focused on abiding in Him or whether or not you are sinning?
The goal of abiding is to bring glory to God. When your focus strays, ask God to re-center your thoughts on Him. That is a godly prayer! Much like the disciples asking Jesus to increase their faith, God honors our requests to draw closer to Him.
Only our true Vine provides the very nutrients we, as His branches, need to survive and thrive in His vineyard.
Open His Word to meditate upon His words of life.
Abide in Him as He abides in you.
Brand new DVD Bible study coming on July 5, 2018: