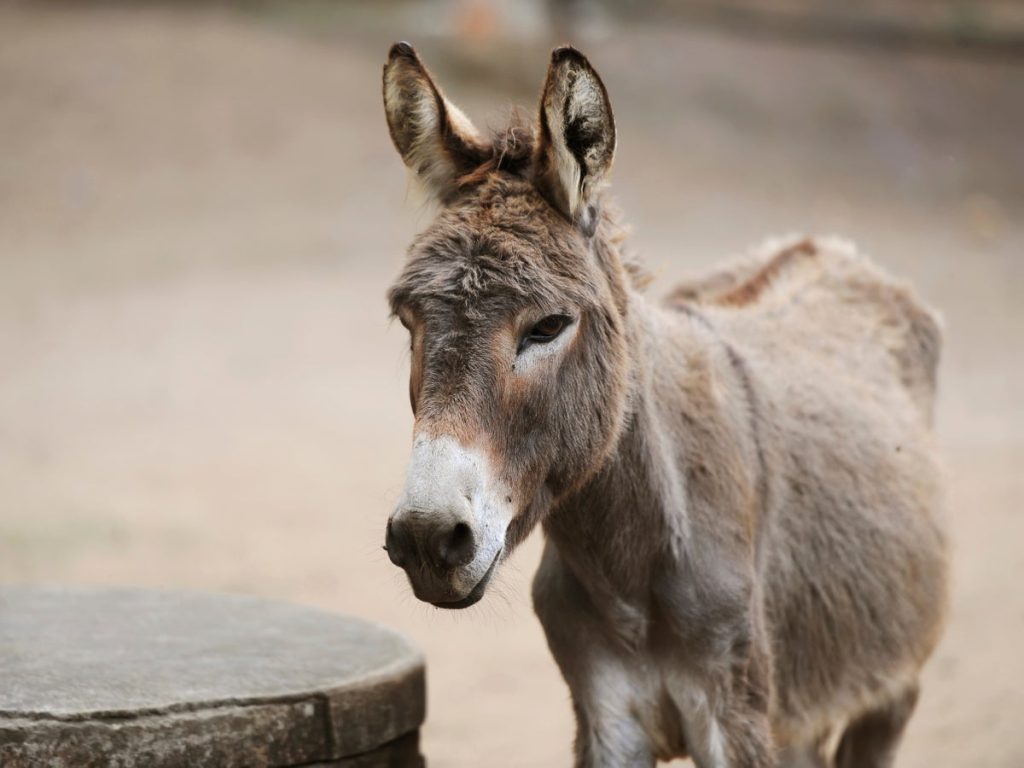 Go to the village ahead of you, and as you enter it, you will find a colt (donkey) tied there, which no one has ever ridden. Untie it and bring it here. If anyone asks you, "Why are you untying it?" tell him, "The Lord needs it." (Luke 19:30-31).
That donkey did not do anything special. He was simply chosen. Then he obeyed a very simple instruction: follow where the master led.
"They brought it to Jesus, threw their cloaks on the colt and put Jesus on it" (Luke 19:35).
Scripture does not say anything else about that particular donkey. We do not see where the donkey felt that his time in the spotlight was long overdue. Or that he deserved the pomp and circumstance of that occasion. No donkey selfies.
The donkey realized that it was not about him.
It was about the Messiah that he carried: the Word who became flesh to dwell among us.
It was about the message that the Messiah came to tell: the Light of the world who came to shine hope into our darkness.
In a world obsessed with fame we need to be the donkey.
When we grab after our own glory or fifteen minutes of fame, it is helpful to remember that we are just message-carriers. The picture frame and spotlight belong only on the One who gave us the message to share: "For God so loved the world that he gave his one and only Son, that whoever believes in Him shall no perish but have eternal life" (John 3:16).
As we enter Holy Week today with Palm Sunday, it is vital to remember our place in the story: to hold the spotlight on Jesus. To shine the light on what He accomplished for us on the cross.
We need God-given willingness to let Him untie us from the mundane to carry His extraordinary message wherever He leads us.
The story of Easter is not about us.
We did not do anything special.
By God's grace, we are simply chosen.
And He asks us to obey a very simple instruction: Follow Me.
We are conduits of the message – not seekers of the spotlight.
Only Jesus deserves the accolades.