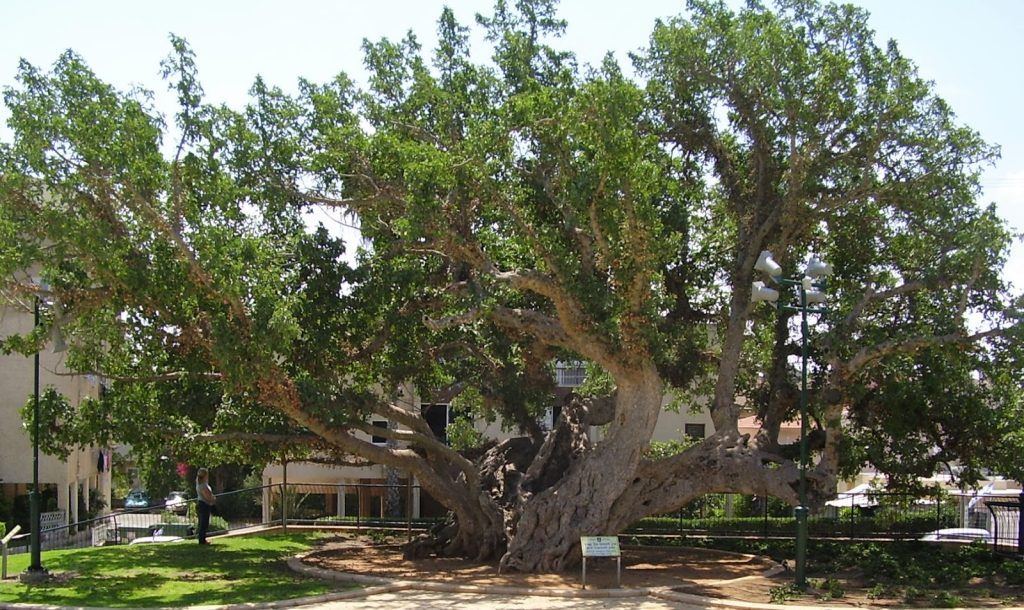 As Jesus was walking with His disciples in Luke 17, He paused by a sycamine tree to make a specific point about forgiveness. Why should we care about this tree and what does it have to do with forgiveness?
And the Lord said, If ye had faith as a grain of mustard seed, ye might say unto this sycamine tree, Be thou plucked up by the root, and be thou planted in the sea; and it should obey you. (Luke 17:6 KJV)
The sycamine tree had a robust root structure that plunged deep into the desert soil to tap into underground water sources. Because of its deep roots, drought or sheering it off at the base posed little threat. It was incredibly difficult to eradicate once established. It would inevitably resurface.
Scripture talks about not allowing any bitterness to take root in our heart because eradicating unforgiveness is incredibly difficult. It grows deep, watered by any offense that lies hidden in the soil of our heart. Left alone, unforgiveness will establish deep roots and produce bitter fruit that surfaces through angry thoughts, words, and deeds.
But there is more.
The spiritual parallels between unforgiveness and the properties of the sycamine tree are chilling.
Wood from the sycamine tree was the preferred material for building coffins and caskets. It grew quickly and was readily available in many places. In fact, Egyptian archaeologists have discovered small boxes made from sycamine wood at the base of mummified sarcophagi. These sycamine boxes remained uncorrupted for at least 3,000 years. Unforgiveness remains in us, corrupting our heart and mind until we allow God access to eradicate it.
Also, the sycamine tree was only pollinated by wasps. The wasp stuck its stinger into the heart of the fruit to initiate the pollination process. The tree had to be "stung" in order to reproduce. Think of how many times you have heard someone say, "I've been stung by that person once, but I'm not going to be stung like that again!" You can almost see the poison of unforgiveness pollinate every bitter word they utter. Can you hear the pounding of the casket maker's hammers?
Finally, the sycamine tree was planted where two paths met. Its large trunk and stout branches offered shade to travelers as they paused to decide which path to take. When you and I get hurt – emotionally, mentally, or spiritually – we stand at a crossroads.
We have the choice between the dark, burdensome path of unforgiveness or the Son-drenched, freeing path of forgiveness. The choice really is ours.
As children of the living God, we must believe that the process of eradicating bitter roots is never a hopeless endeavor. Jesus told His disciples in Luke 17:6 that uprooting unforgiveness is possible if a person has the faith of a grain of mustard seed.
In Him is our only hope of freedom from destructive bitterness. Since that gift of hope comes from God (Ephesians 2:8), we have access to an abundant, unlimited supply of the poison's antidote.
Regardless of how deep the hurt or how long we have let it reside, it is never too late to surrender our unforgiveness to God for permanent eradication.
In God's hands, the casket maker's career is short lived.