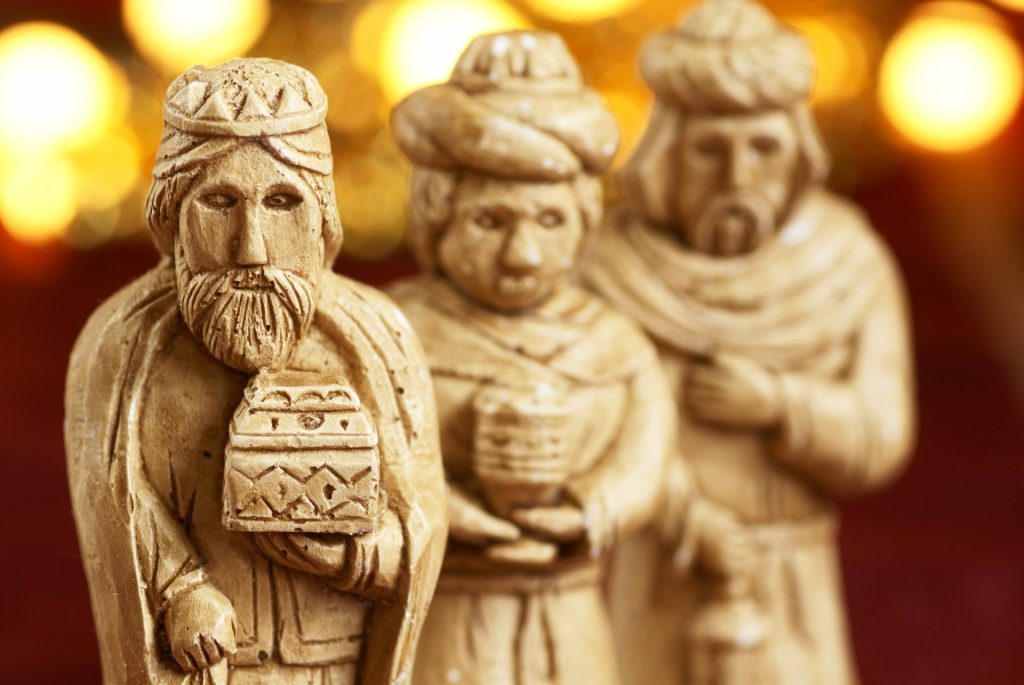 People around the world are celebrating Epiphany today, January 6th. Meaning "manifestation" in Greek, Epiphany has been celebrated since around 361 A.D.
To Western Christianity, it marks the arrival of the Magi (or Three Kings) to the toddler Jesus in Bethlehem. In Eastern Orthodoxy, Epiphany commemorates Jesus' baptism in the Jordan River.
Since Epiphany arrives twelve days after Christmas, it is also known as Twelfth Night. People across the globe celebrate it in many interesting ways:
In the United States and the United Kingdom, Epiphany marks the day to take down Christmas decorations since many believe that it is bad luck to do so before January 6th.
In some Eastern Orthodox countries, Greece, and Bulgaria, priests bless crosses and throw them into frigid waters. Young men dive in after them believing that the first to find the cross will be blessed with good luck for the new year.
In Spain, the Philippines, and some Latin American countries, Epiphany is known as "Dia de los Reyes Magos" where Three Kings bring gifts to good boys and girls who leave out their straw-filled shoes the night before. It is traditional to bake a Rosa de Reyes cake and hide a small doll inside that represents the baby Jesus.
In Italy, children eagerly await the arrival of a kind, wise witch named "La Befana", who leaves gifts for them.
In Belgium and the Netherlands, Epiphany is called "Drie Koningen." Children dress as the Three Kings then visit neighbors' homes to sing songs and receive treats and coins.
In Ethiopia, Epiphany is called "Timkat", where tradition holds that Three Kings brought the Ark of the Covenant to their country. A miniature Ark is placed on the church altar, and they re-enact Jesus' baptism. Since Ethiopians do not follow the Gregorian calendar, they celebrate two weeks after January 6th.

For Christians, Epiphany – also called the "Thirteenth Day" of Christmas – centers on the visit of the Magi from the East. Epiphany emphasizes the manifestation of God in the flesh of Jesus Christ. Jesus has entered our darkness and shines His true Light (Isaiah 60:1–2).
There is beautiful symbolism in the Magi's three gifts to Jesus: With gold they confess His royalty; with incense, His deity; and with myrrh, His priestly sacrifice (Matthew 2:11).
As the Magi were guided by the star find and worship the newborn King (Matthew 2:5–11), so God calls us to look to Him to find and worship the Lord (Isaiah 60:3–6).
I pray that we diligently seek Him in 2022, full of His hope, His love, and His light.