After nearly eighteen hours of travel, our group of 35 pilgrims arrived safely in the Holy Land. We were tired but exhilerated! Our Imagine Tours guide met us at the airport holding this greeting sign that provided us all a hearty chuckle to start our adventure.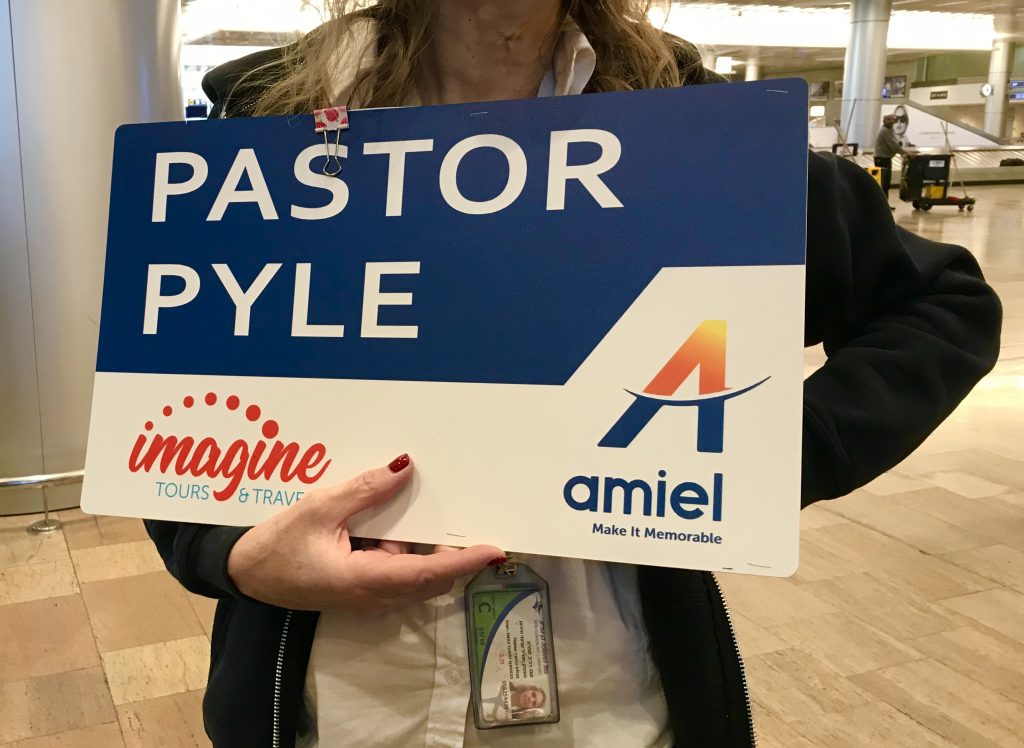 After climbing aboard our bus, we headed straight toward Jaffa – the modern name for the biblical city Joppa. The Hebrew word Joppa means beauty, which was evident by its breathtaking location overlooking the Mediterranean Sea.
Our first order of business was to try out the local fare for lunch that included falafels and shawarma (meat cut into thin slices, stacked in a cone-like shape, and roasted on a slowly-turning vertical rotisserie).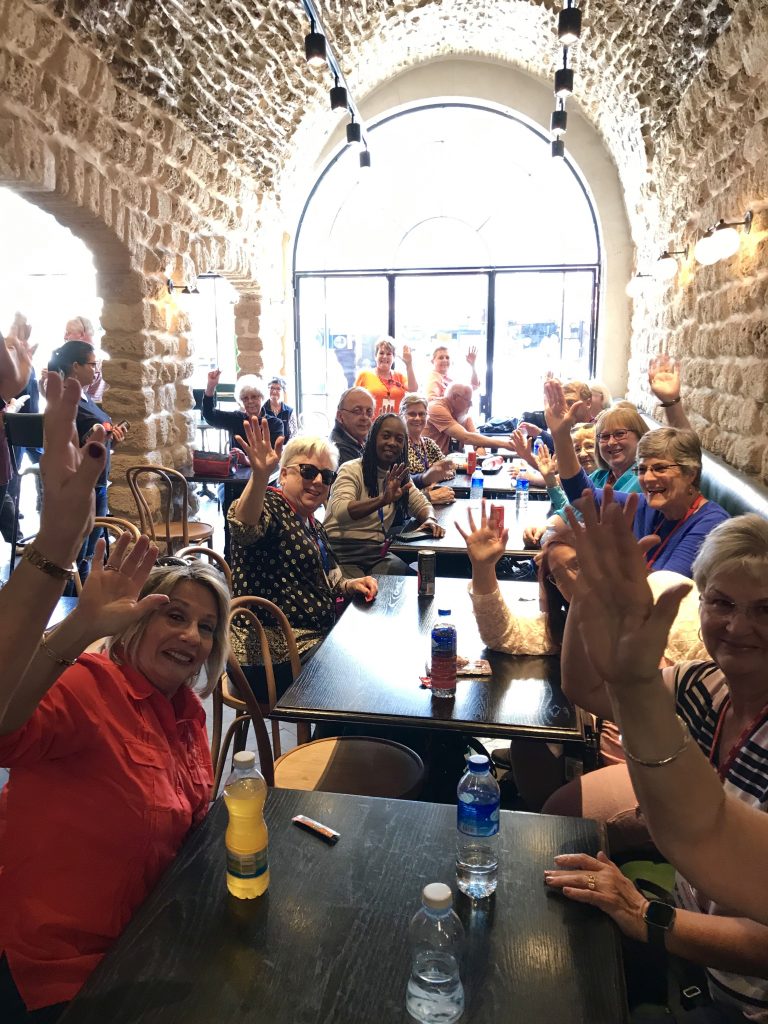 We walked through Joppa seeing the seaport that Solomon used to import cedar logs from Lebanon which were used to build the original Temple of God in Jerusalem. It was from here that Jonah attempted to flee God's calling to preach to the rebellious people in Nineveh.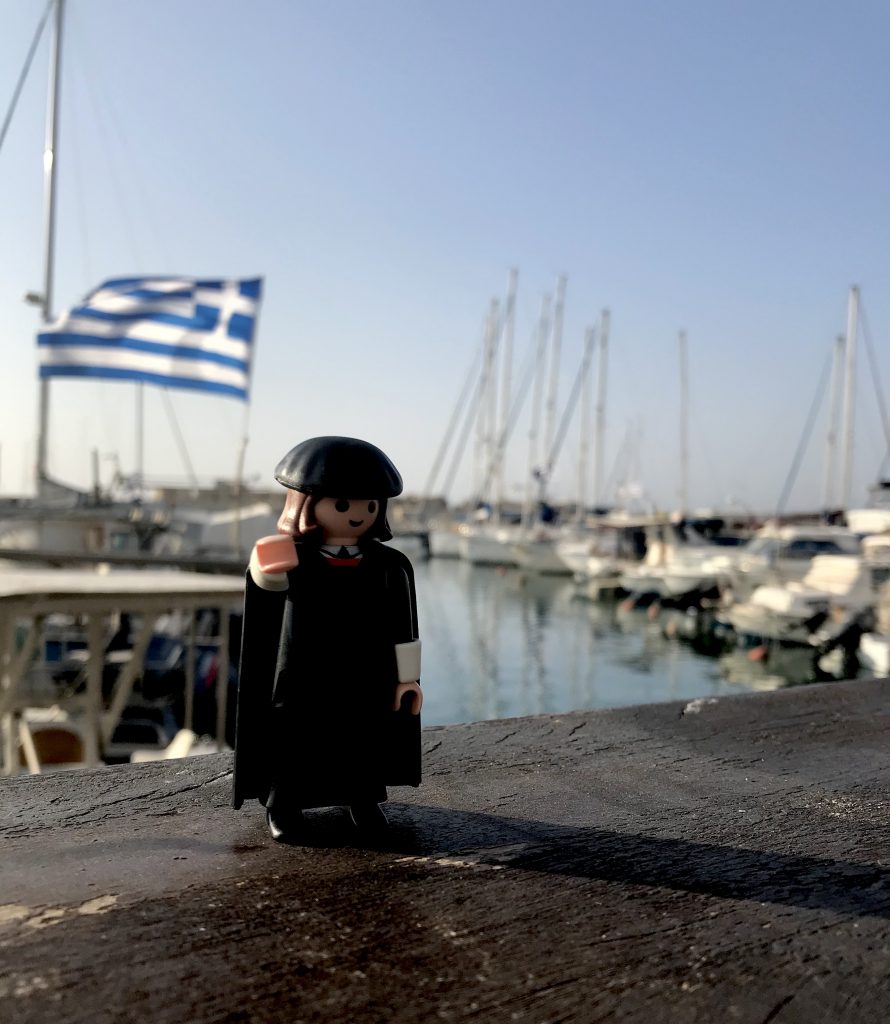 We wound our way through narrow stone streets and walkways to spend some quiet time in the Church of St. Peter, which is believed to have been built over the site of Simon the Tanner's home where Peter received the missionary vision from God in Acts 9-10.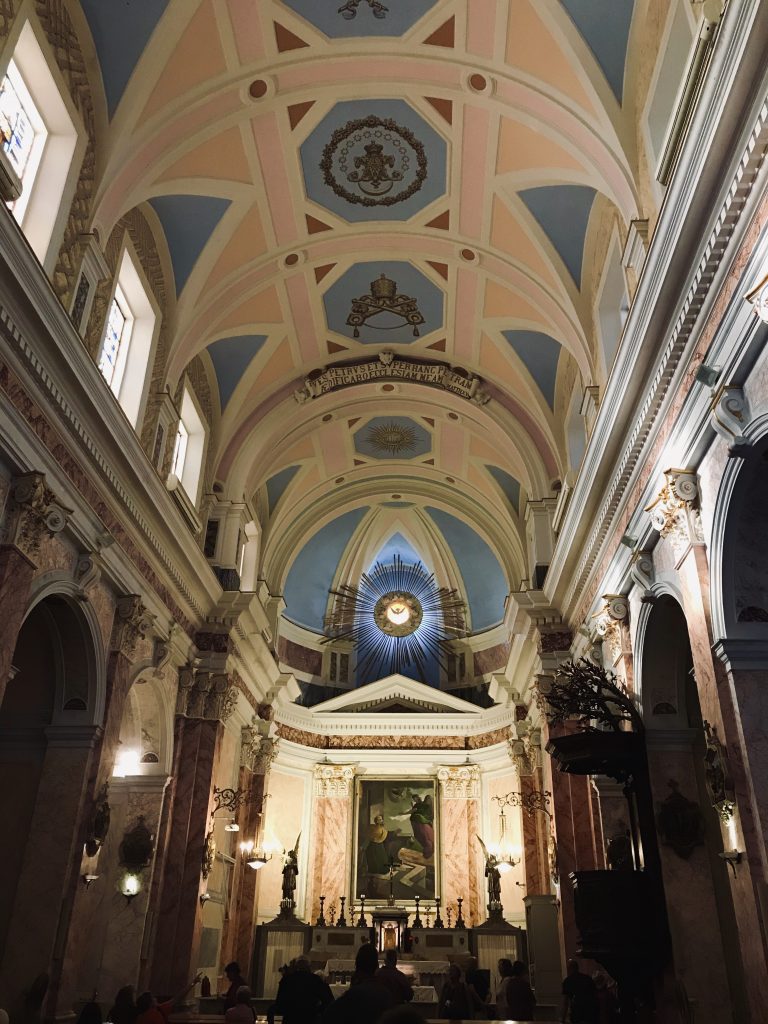 Wayne gathered us for a time of prayer overlooking the city to pause our busy feet and minds to ask God to bless our time for this great spiritual adventure.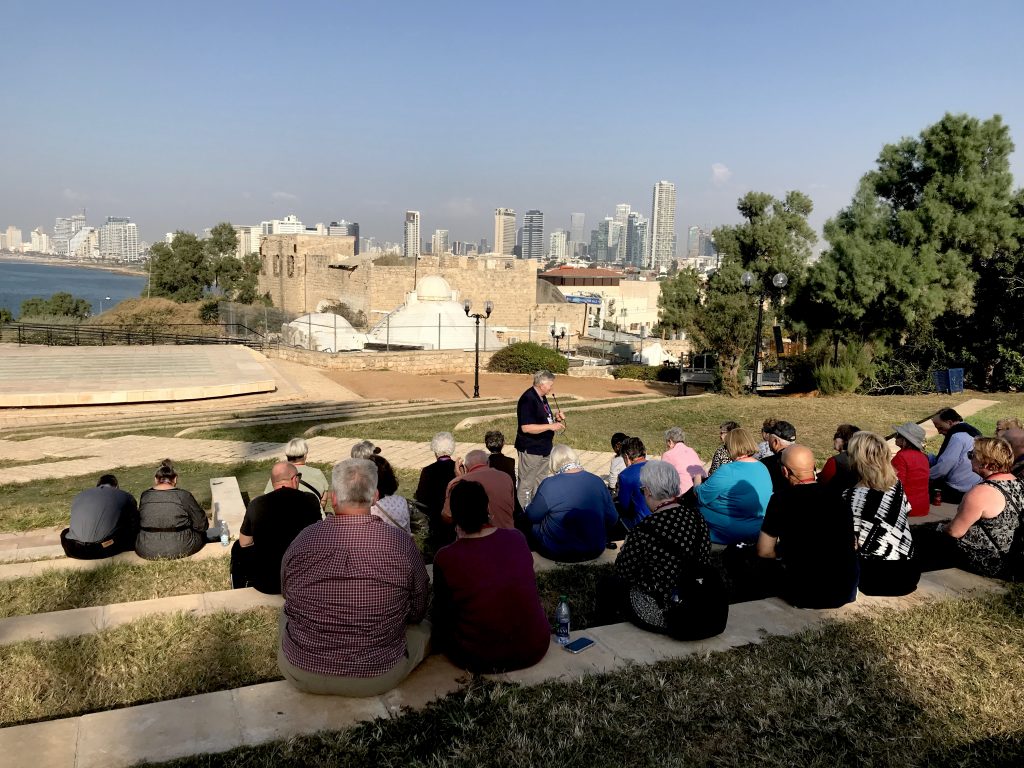 We concluded our day with a delicious meal of local fare of grilled fish, a plethora of fresh vegetables, and mini lamb burgers at our hotel in Netanya, Israel. Even though we were in the middle of a bustling city that is home to nearly a quarter million people, the sea breeze and beautiful shorelines of the Mediterranean Sea beckoned within walking distance.
Thank you, God, for getting us here safely an starting off our adventure in such stunning surroundings!