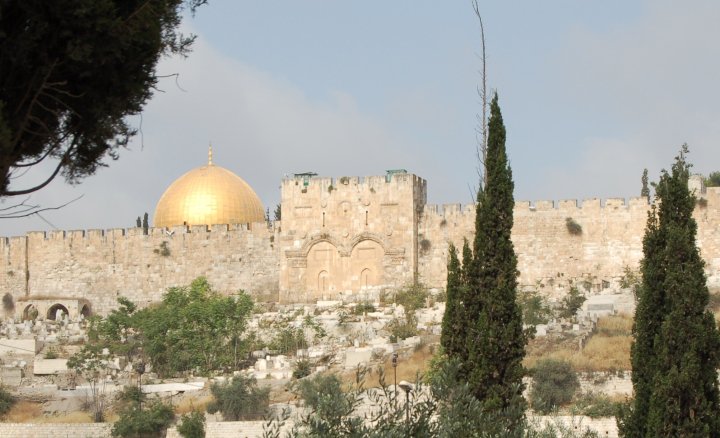 After eighteen months of planning and preparation, my group and I leave for Israel on Wednesday!
Pastor Wayne Graumann and I will be teaching at various locations as our group of 35 pilgrims make our way through the Holy Land. Here are the dates and locations during our journey:
Wednesday, Nov. 13 – Depart the USA, arriving in Tel Aviv on Nov. 14th
Thursday, Nov. 14 – Jaffa, Caesarea
Friday, Nov. 15 – Megiddo, Mt. Carmel, Nazareth, Cana, Mount of Precipice
Saturday, Nov. 16 – Mount of Beatitudes, Capernaum, boat ride on the Sea of Galilee, Bethsaida, Jordan River, Tabgha, Church of Primacy of St. Peter
Sunday, Nov. 17 – Caesarea Philippi, Tel Dan, Gideon Springs, Beit Shean, Jerusalem
Monday, Nov. 18 – Western Wall, Temple Mount, Via Dolorosa, Southern Steps, Bethlehem
Tuesday, Nov. 19 – Qumran, Ein Gedi, Dead Sea (swim/float), Jericho
Wednesday, Nov. 20 – City of David, Shrine of the Book, Model City, Hezekiah's Tunnel, Pool of Siloam, St. Peter Gallicantu, Garden Tomb
Thursday, Nov. 21 – Mount of Olives, Palm Sunday Road, Elah Valley and the Garden of Gethsemane
Friday, Nov. 22 – Depart the Holy Land to return home forever changed
Wayne and I will both be blogging (with photos) each day along our journey and we would love for you to follow along. My posts will appear here and Wayne & Kathy's posts will be here: https://gofarther.me/
We would covet your prayers as our group of 35 walks the very places where Jesus walked. The spiritual growth that each of us will experience simply cannot be overstated. We carry you in our hearts with us!
Next stop: ISRAEL