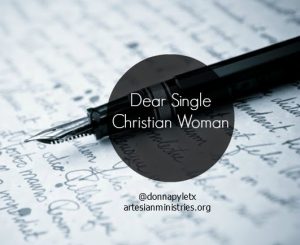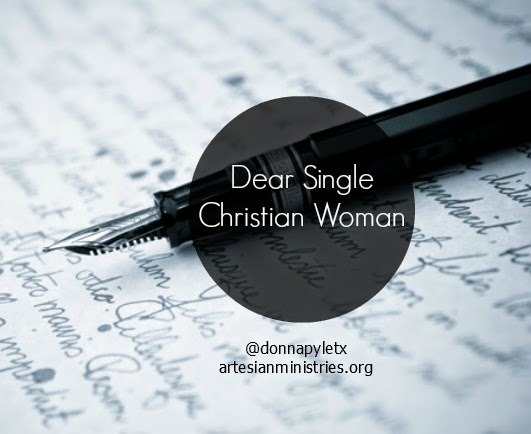 Early last year, for the first time since my divorce seven years ago, I actually took the initiative to ask a man that I greatly admire on an informal "date." I bought two concert tickets to hear my favorite band and took the plunge. Yep, I was scared stiff.
With trembling fingers, I texted  him a casual, nonchalant invitation that did not  include the word "date." I was a complete chicken. Feel free to paint a yellow stripe down my back.
The waiting game began. I was a wreck and clearly not cut out for being a date initiator. As a fairly confident person in most other areas of my life, the insecurity was torture. Like wearing a fluffy, burnt orange rabbit coat in July.
He finally declined my invitation citing a prior engagement. Gulp. Should I believe him or take it personally? In all fairness, I never checked his schedule before purchasing the tickets. I chose to believe him. Hello, StubHub?
Fast forward.
A few days ago, a single female friend asked, "Where is God hiding all the good, decent men?" She's tried dating and feels fed up with her less-than-stellar pool of prospects. If you're a single, Christian woman, how many times have you asked yourself that question?
I wasn't a Christian the first time I was single. And let me tell you, it makes ALL the difference in the world. Having said that, I believe God through His Word has given us abundant instruction how to live a God-honoring life as a single (or single "again") Christian woman:
I need to act like I'm already married. Let me explain.
As an unmarried woman I am careful not to spend significant time alone with married men. This is partly to guard against misconceptions, but it's also to guard against weakness. I'm not interested in opening the door for trouble. Having watched infidelity play out in my own marriage and other peoples' marriages. I'm under no illusions that hearts are bullet-proof to physical attraction.
As an unmarried woman I guard my speech around men. This is a hard one for me because I love using humor to put people at ease. Teasing or sarcasm often communicate flirtation, and innuendo invites heartache. Weigh your words carefully.
As an unmarried woman I think twice about what I wear around men. Looking nice is perfectly acceptable and we feel more confident when we do. Dressing to intentionally attract a man's attention to certain body parts is not God-honoring. Dress so that men will look you in the eye, not from neck to naval.
As an unmarried woman I think twice about my body language toward men. This one is hard because I'm a Southern woman who loves to hug the stuffing out of people. However, I ensure there is daylight between me and a man I am sitting next to. I still hug, but it's a "hug-and-release" policy (yes, I love to fish).
As an unmarried woman I guard my thoughts about men. If I find myself daydreaming about "what if" or "íf only" scenarios with male acquaintances, I ask God to shut down that dangerous thinking. I've also learned to "bounce my eyes" so that I am not disrespecting men with a neck to thigh assessment which will invade my thoughts late at night.
This list may seem fastidious, but constructive dating to discover the "one" is serious business. Dating is a process that we prayerfully move through to determine the character and moral fiber of a man. Dating is not a status that we sit in for years with one man without discernible momentum.
Yes, dating can and should be lots of fun, too. But don't cheapen yourself with the legalistic gymnastics of "How far is too far?" We know what Scripture says when it comes to physical boundaries for sexual intimacy. You are a daughter of the King. If that man uses you, he's going to have to answer to your heavenly Dad.
Scripture describes the church as a bride awaiting a husband-who-is-to-come. That bride is to keep herself pure, to live as though she is already the wife of her bridegroom.
This is a powerful image of a Christian single woman.
As for me, I have not extended another dating invitation. God has never prompted me to do so — with that gentleman or any other. Honestly, the anxiety almost wrecked me. I believe that the responsibility to invite in the future belongs at their doorstep. Call me old-fashioned. That's okay, my big ol' Texas hair would agree.
I don't know whether I will be married next year, in five years, or ever again. But I trust God's perfect plan for my life and yours. I take heart in seeing how God mightily used the apostle Paul in his singleness. God also powerfully used the apostle Peter in his married state. Those apostles linked arms to make an eternal difference together for the kingdom and glory of God.
Whether a husband is ever in your future, a Husband is certainly in your future. Honor Him now in eager expectation of meeting Him soon. Think like a married woman whether you ever become one or not, guarding your heart from sin, and opening it to God's incredible plans.
So to my Christian single and single again friends, I pray that God uses us mightily for His good purposes today. Right where we are. In whatever dating status we find ourselves, to spread the hope of salvation to a hurting world.
That is our highest priority above all.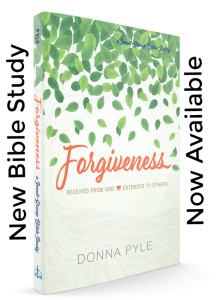 Save
Save
Save
Save
Save
Save
Save
Save
Save
Save
Save
Save
Save
Save
Save
Save
Save
Save
Save
Save
Save
Save
Save
Save
Save
Save
Save