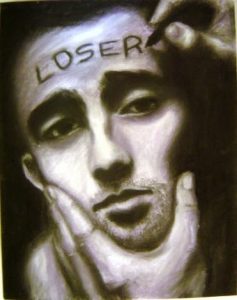 We all wear them.
Labels.
Some labels we like: Smart. Beautiful. Rich. Skinny. Successful.
Some not so much: Stupid. Ugly. Needy. Fat. Lacking.
But some labels go much deeper. Sometimes the adhesive leaves marks on our heart.
Scars.
Labels that cause us to lower our head. Avoid eye contact. They strike something so deep in us that we just want to run. From the stigma. From the memories.
From the pain.
Childless. Widowed. Divorced. Abused. Abandoned. Failure.
It doesn't matter who attached the labels. Sometimes we adhere them on ourselves. Perhaps we switch them out depending on circumstances and mood. Or attitude. Or who we're blaming. Or who we're mad at.
People in the Bible wore labels, too:
… King David, Adulterer
… Moses, Murderer
… Solomon, Idolater
… Judas, Betrayer
… Noah, Drunk
It's easy to label others. It doesn't cost us anything. We take a glance at the less-than-stellar aspects of someone else's life and our mental label-makers start cranking. We hear malicious gossip so our label-maker shifts into overdrive.
But you and I wear a label that trumps the rest. Made before the beginning of time by God Himself.
LOVED.
"I have loved you with an everlasting love." Jeremiah 31:3
He labeled us first. A manufacturer's stamp, so to speak. But we've covered it over. Allowed others to deface it with a mustache and beard.
Perhaps you've even tried to peel it off just because you don't feel worthy.
So how do we deal with our labels?
1. Pray. Maybe you're not aware the detrimental labels you adhere to yourself. Ask God to reveal them to you.
2. Identify them accurately. You may struggle with insecurity, but that's a secondary emotion. The root is fear. Fear of not fitting in, not excelling, not being "good" enough. Accurately identifying what you're afraid of opens doors of understanding.
3. Seek help. You may uncover serious issues under those labels that may go beyond your capability to properly work through. Seeking advice or guidance from a pastor, counselor, or support group may be in order.
4. Put on the Teflon of God's Word. When we view ourselves through God's love and forgiveness found in His Word — finding our peace and contentment in Him alone — we discover that other labels won't stick for long. Filling our mind and heart to overflowing with His rich truths from Scripture leaves no room for mislabeling.
As we read through God's transforming Word, He offers you these life-restoring labels:
Forgiven – Psalm 86:5
Redeemed – Job 19:25
Pardoned – Psalm 103:3
Renewed – Isaiah 40:31
God's labels don't change. You are always loved by Him — regardless of what you've told yourself or heard from others.
In Christ, you are His priceless treasure and dearly loved child. 
Worth creating.
Worth dying for.
Worth spending eternity with Him.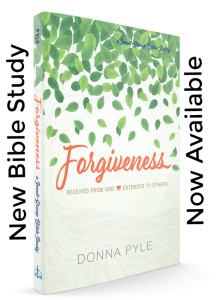 Save
Save
Save
Save