"Everything is okay, Donna, it's only a benign cyst. But we want to remove it just to be safe."
Those were the first words uttered by the doctor after my medical examination earlier this week. It's not cancer.
One evening about three weeks ago, I found a lump on my breast. Breast cancer does not run in my family, but family history is no guarantee when it comes to cancer.
Cancer often seems like a tornado. It hits this house, skips three, and devastates the fourth.
I am very familiar with the C word. My dad died of lung cancer in 2003. I saw firsthand how cancer destroys a healthy body and how radiation and chemotherapy reduce a strong body to a frail one.
Not many of us have been untouched by cancer. It seems like all of us have known someone who has had cancer, currently battles cancer, or perhaps is experiencing it firsthand. I have prayed for multitudes of people affected by cancer.
I bet you have, too.
My three-week waiting period from discovery to diagnosis proved spiritually revealing on many levels. First came the questions:
What if I actually have cancer?
How will I manage appointments when I get sick since I live alone?
Is my health insurance good enough to cover everything?
Am I going to lose my breasts?
I don't want to be an imposition on family and friends. Who will help?
Am I strong enough to handle chemo or radiation?
Then came the stark realization that the common denominator in all of my questions centered around: "I." Talk about a loud wake-up call.
Through His Word, God reminded me of the larger picture. We are ALL on a spiritual battleground, not a school playground. And it's time to go to war. God leads the charge, not us.
We can fight the fight with God's Word.
We can fight the fight with specific medicine.
But when all is said and done, Jesus will have the final victory.
The devil excels at forging weapons of fear and doubt against us. Their effectiveness lies in their unseenness — like an invisible Goliath whose putrid breath invades our nostrils. Fear can paralyze and shut us down, rendering us ineffective on the battlefield.
The real enemy is fear.
Finding that lump caused me to experience waves of vulnerability and emotion. Yet despite the roller coaster, tidal waves of comfort inevitably returned when I focused Jesus. He has never, nor will He EVER, abandon me. I am not alone on the battlefield. Neither are you.
By His grace alone, God gives us the strength to:
– wield the Word of God to silence our giants
– hold high His shield of faith to deflect fiery darts
– stand firm on unshakable faith to drown doubt
– identify fellow faith warriors to walk with us
– cling to the truth that Jesus gave His life to secure ours for eternity
The ultimate battle against death has been won by Jesus Christ on the cross. But while you and I walk this earth, we are engaged in warfare. And we cannot merely saunter onto the battlefield. We suit up in the full armor of God, fully covered by His protection and grace. Nothing can touch us without His permission.
And when weakness threatens to consume us, we gather faith warriors to remind us of our confession that we believe in God Almighty, maker of heaven and earth, that Jesus Christ was born of a virgin, suffered, and crucified on a cross, yet He rose again on the third day and sits at God's right hand. And He will return again.
Battles never arrive at convenient times, do they? Yet those battles never surprise God. We often pray for God to remove us from hardships, but strength is forged through the fire of adversity. Sometimes He ordains that we walk through the battle, His perfect plan ever prevailing, providing assurance that He never leaves us for one moment.
A couple of days after I discovered the lump, I noticed that my "I"-centered questions morphed into faith-centered questions:
– Will I trust God during this season?
– Will I stand firm on Christ no matter how hard the battle rages?
– Will I still see today as a gift without worrying about tomorrow?
– Will I take every thought captive to the Word of God?
– Will I cling to the Lord as the stronghold of my life?
– Will I stand on the Rock of Ages or give in to fear?
– Will I be slow to speak and slow to be anger if medical procedures fail?
– Will I cast ALL my anxiety on Him?
Only God knows if I would have passed that long-haul test. For now, He orchestrated a future outpatient procedure to remove the cyst and life will continue.
I fully realize that such a minimal diagnosis has not been the case for others. Perhaps your diagnosis, or that of a loved one, was very different. You are living that long-haul test right now. If so, keep these promises close:
– "The power of the Lord is present to heal you." (Luke 5:17)
– "No weapon formed against you shall prosper." (Isaiah 54:17)
– "Those who hope in the Lord will renew their strength." (Isaiah 40:31)
– "The Lord is my strength and my defense." (Psalm 118:4)
– "If you ask anything according to His will, He hears you." (1 John 5:14)
– "God did not give you a spirit of fear, but of power and of love and a sound mind." (2 Timothy 1:7)
Not knowing my diagnosis for three weeks was the hardest part. Even if the diagnosis had been cancer, at least the truth would have unveiled the opponent's face. Something to confront. But I would not have had to face that face alone.
Along this short journey I re-learned a lasting truth: On the battlefield, we need warriors, not worriers.
Our job is to walk by faith and believe God. God tackles the impossible to render miracles — even today. God can make a way when we see no way forward. He already knows the outcome.
We have the gift of today, not knowing what tomorrow brings. So, relying on the strength of the Lord…
Keep believing.
Keep walking.
Keep praying.
Keep fighting.
Jesus sees you.
Jesus hears you.
Jesus loves you.
Jesus died for you.
And He is working all things for good.
Jesus looked at them and said, "With man this is impossible, but with God all things are possible." (Matthew 19:26)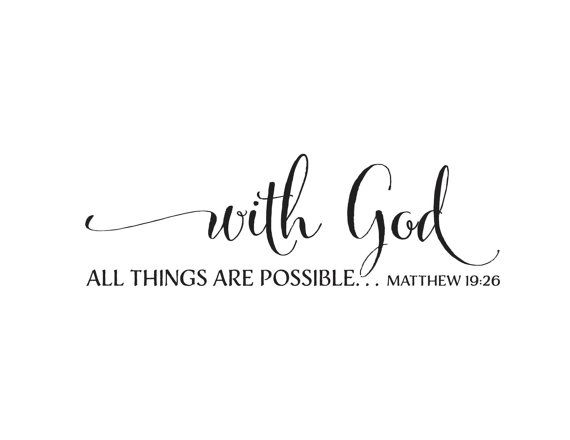 GIVEAWAY WINNERS: Congratulations to Becky Wehrspann for winning the 150th CPH Birthday Celebration prize from last week's post! And congratulations to Genevieve Wagner, Karen Hunter, and Virginia Von Seggern for winning a copy of the study guide for my new Bible study Perseverance. I will reach out to you later today!
---
Donna's brand new individual and small group Bible study: "Perseverance: Praying Through Life's Challenges" (based on the book of Nehemiah) is now available through Concordia Publishing House and on sale at Amazon.