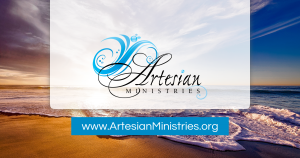 Welcome, friends! After months of praying, planning, and coordinating, God has blessed me with a wonderful new website and blog. I hope you find it easy to navigate and easy for us to stay connected.
There are some exciting new things coming in the next few months, including a new book, a brand new DVD Bible study series, and an opportunity to be part of the live audience for the upcoming taping of a brand new Bible study series. But we'll get there.
First, I just want to thank you. For being part of this crazy journey. For letting me into your lives to occupy your valuable time. For your encouragement, challenges, prayers, and so many other things.
I hope you will take time to poke around on my new website. There are free downloads for Bible study reading checklists under "In The Word" and a list of places we can connect in person under "Events." Please take a moment to drop your email over to the right so we can continue talking about Jesus together.
Walking through life with you is a high privilege, because we follow the One who already carved our path.
So…thank you.
Until next time, I pray that God's unsurpassing peace guards your heart and mind in Christ.
Save