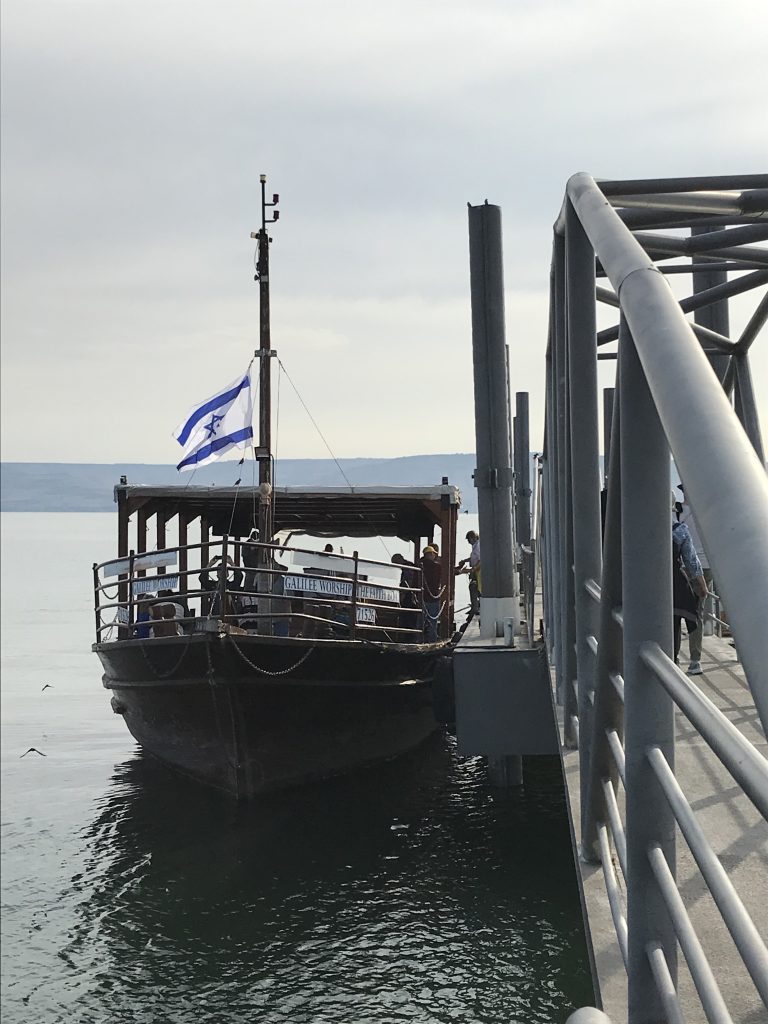 The crisp, clear morning air felt invigorating as our group of 35 pilgrims climbed aboard this old Israeli fishing boat on the Sea of Galilee last week.
Across the water on a distant hillside, we could see the city of Tiberias.
Along another shoreline, palm trees waved in the gentle breeze from the village of Magdala where Mary Magdeline lived.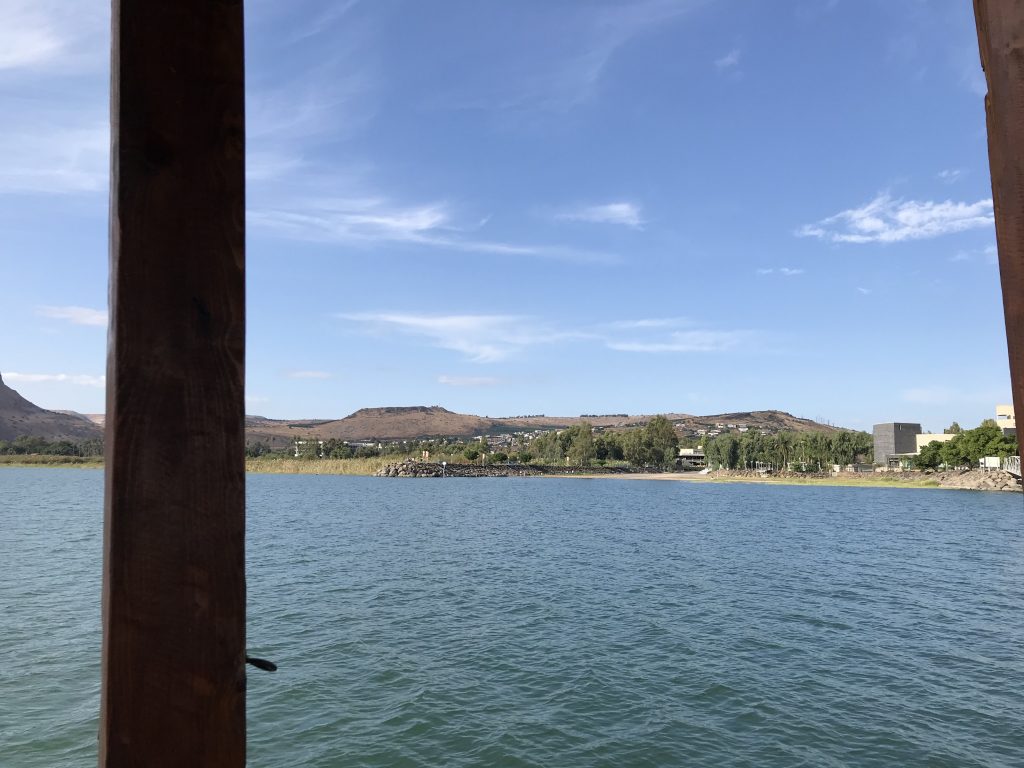 We set sail on smooth waters and marveled at the 360 degree view of the very shores where Jesus performed so many miracles.
Some were overcome with emotion. Some could only grasp for words to convey their amazement. Some could not wipe the smile from their faces at the sheer joy of sailing where Jesus had sailed!
And we gave thanks.
I read portions from Matthew 14 where Jesus walked on water. Where Peter walked on water. Where Jesus rescued Peter even when Peter's faith faltered in the storm.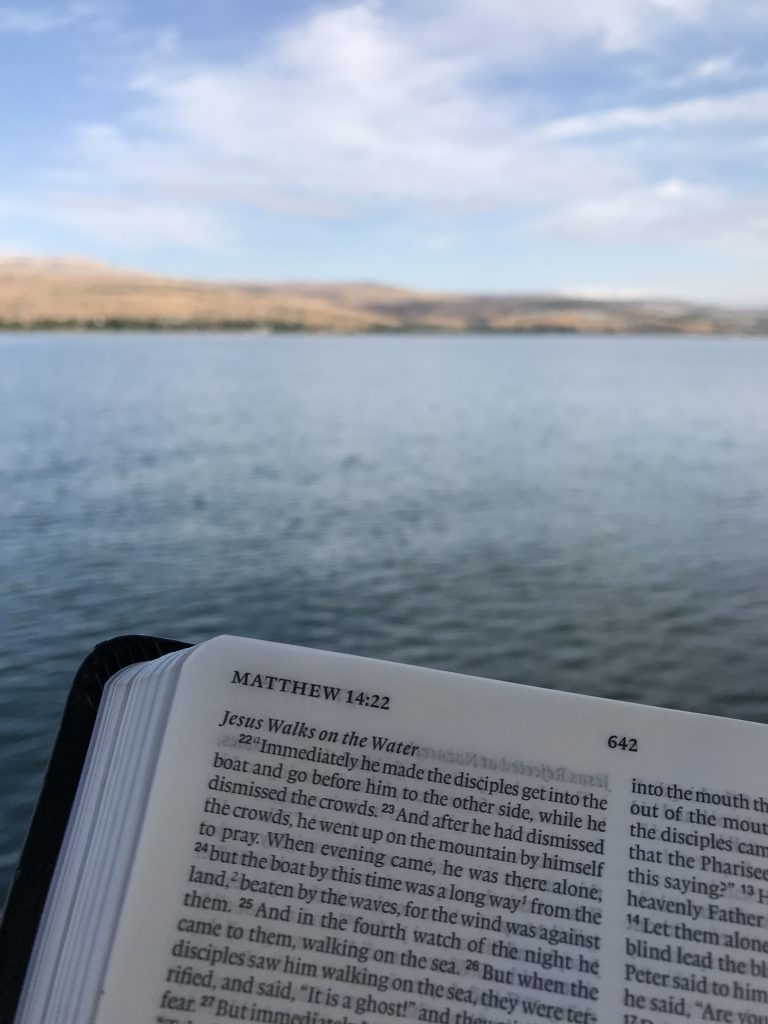 As Scripture rang out over the glassy surface, we remembered how He had faithfully rescued each of us from storms, as well.
And we gave thanks.
We read where Jesus calmed frightening storms, swirling waters, and anxious hearts as His peace filled us to overflowing like those ancient boats overflowed with fish.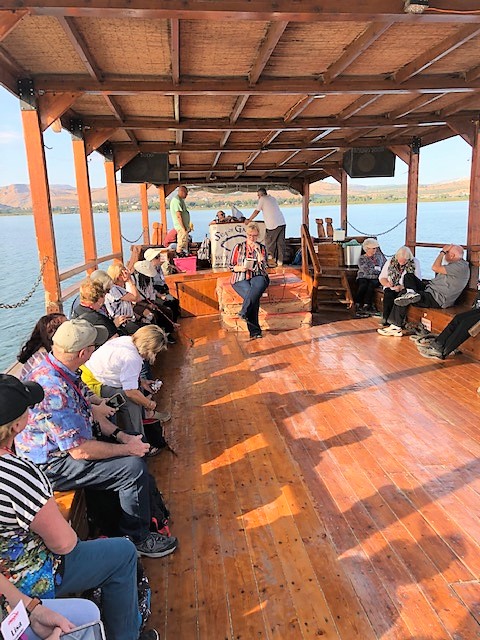 Then as worship music played, we praised God on the very water where God in the flesh had sailed.
We sailed past Bethsaida where Jesus fed the 5,000 with two small fish and five barley loaves and gave thanks that He fills for our every need. We glimpsed the temple ruins of Capernaum where Jesus taught near Peter's home and gave thanks for His living and active Word.
JESUS.
HAD.
BEEN.
HERE.
Jesus sailed with us that very day on the boat.
By the grace of God and the power of the Holy Spirit, Jesus is with us every moment of every day. Wherever you find yourself this Thanksgiving, take comfort that you are never alone.
His love never fails, never stops, and is never conditional. His unconditional love for us took Him all the way to the cross.
And for that beautiful truth, we give abundant thanks.